A destination wedding in Italy promises not just a ceremony but a magical experience that merges love, culture, and breathtaking landscapes into an unforgettable celebration.
Planning a destination wedding in Italy involves orchestrating a perfect blend of romance and logistics. From securing a stunning venue amidst picturesque landscapes to navigating local regulations, it requires meticulous organization and collaboration with local vendors. We've selected the best Italian wedding service providers and vendors to make your Italian destination wedding dreams come true.
Wedding planners in Italy
A skilled destination wedding planner is like a magician who turns dreams into reality, seamlessly coordinating every detail of a faraway celebration. Their expertise ensures a stress-free experience, navigating language barriers, local regulations, and cultural nuances with finesse. From selecting the perfect venue to coordinating travel logistics and curating local experiences – a good destination wedding planner transforms a foreign landscape into an intimate and flawless backdrop for love to flourish.
La Petite Italienne Weddings & Events invite you to embark on the enchantment of your most cherished day with them as they translate your desires into unique and timeless designs encompassing scents, flowers, colours, and refined aesthetics while providing comprehensive management of vendors, guest accommodations, transfers, and on-site coordination, all harmonizing to craft an ethereal and elegant atmosphere.
They will deliver seamless and worry-free solutions that encapsulate your love story in every detail, guided by their daily commitment to delivering a professional and dedicated approach to curating your extraordinary wedding journey. Evelina Mitali from La Petite Italienne Weddings & Events is constantly in search of new stimuli and challenges.
She knows how to listen and discreetly construct projects, working behind the scenes with utmost professionalism and dedication. She can sew with a sewing machine, sketch freely by hand, tell stories, write newspaper articles, envision a setup by looking at a space, smile in the face of beautiful things, lift weights, lead a team, and look toward the future. She believes that things are done well, with care, always leading to a result and that details always make the difference in work, an event, and life.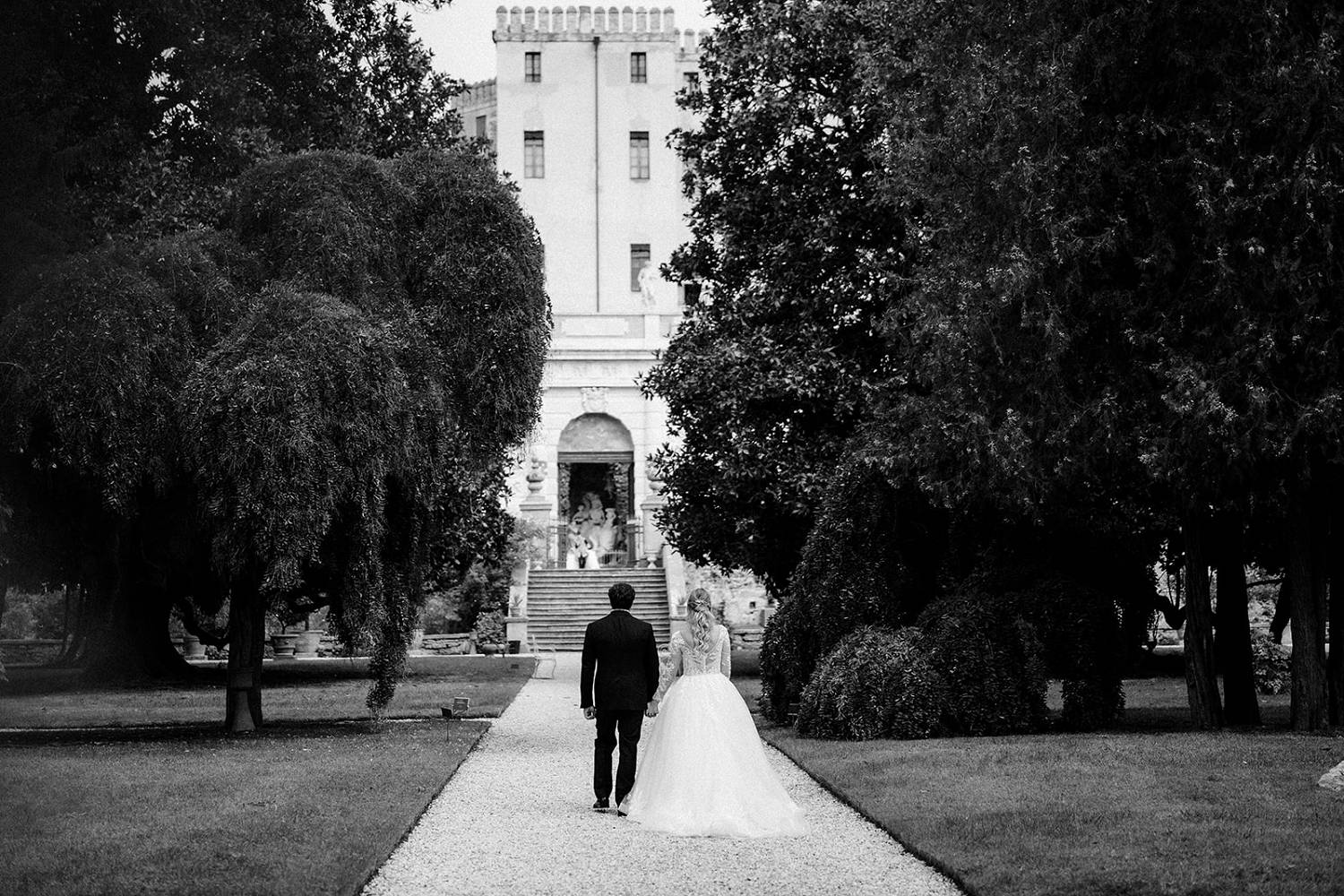 Wedding dresses in Italy
A wedding dress is the central element of the wedding day, so you should entrust creating it to professionals with a long experience and a brand with a meaningful story. Le Baobab Sposa is a bridal and ceremony atelier that boasts a history spanning more than 50 years handed down from generation to generation: from Caterina d'Errico, mother of the current owner Paola Maddaloni, to the future of this Neapolitan tailor, Caterina Chiaiese. Since 1961, the skilled hands of the atelier's seamstresses have created unique and timeless dresses capable of expressing the personality of every bride.
You can choose your wedding dress from Le Baobab Sposa's collections in the atelier, or they can create a custom-made wedding dress of your dreams. The team will work to understand your tastes, your needs and your style, trying to create the perfect bridal look. Furthermore, Paola Maddaloni will guide you in choosing the most suitable model, fabrics and accessories that can enhance it, while also advising on the perfect bouquet and hairstyle for the chosen dress.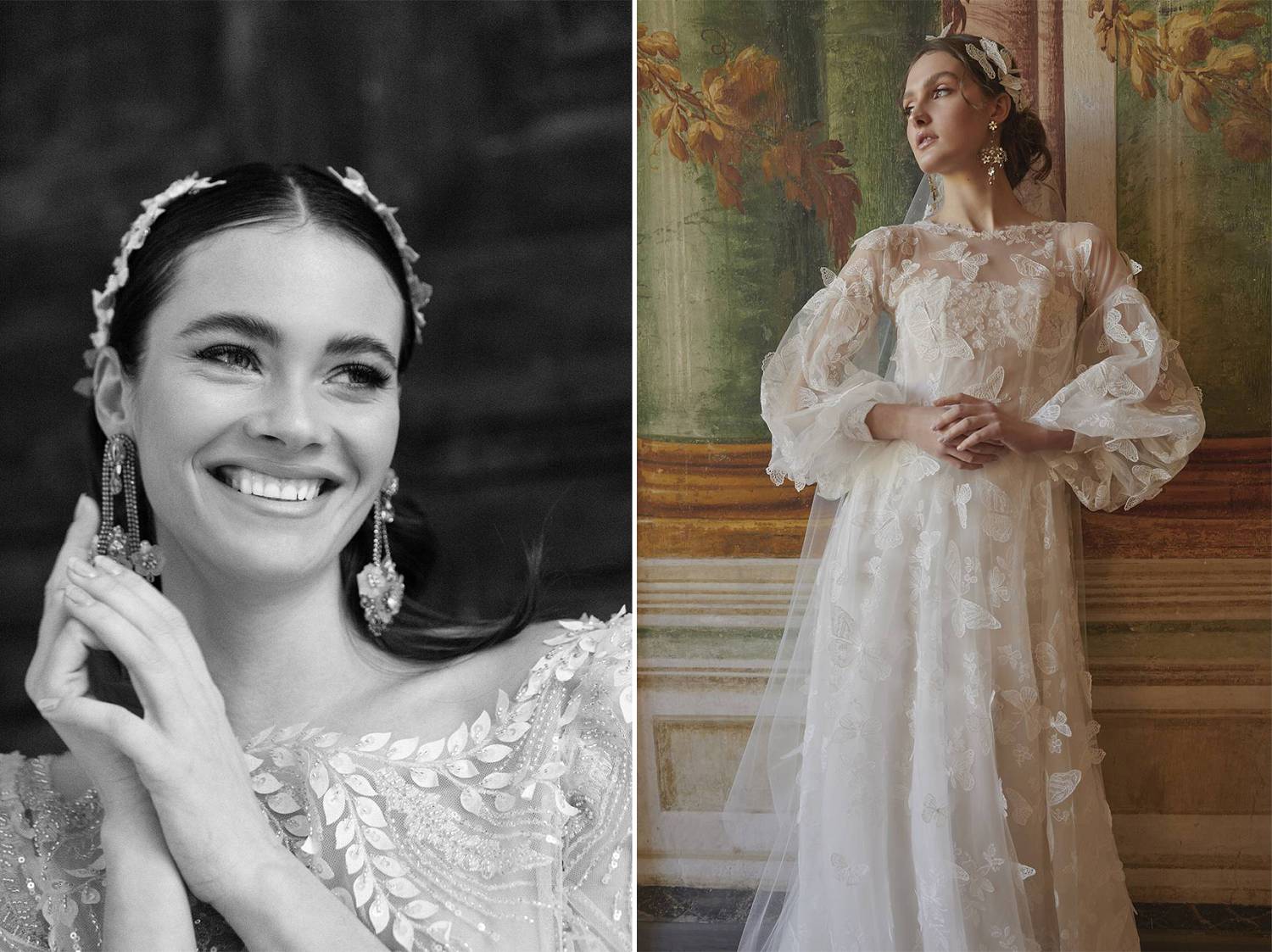 Le Baobab Sposa atelier is located in the heart of Naples, in a majestic period building where every bride, mother and bridesmaid can choose the right dress and ask for it to be made in their favourite colour. Le Baobab offers a unique and personalized style for each client, the best fabrics for the production of its garments and high-quality service at every stage of the process.
This Neapolitan brand identifies itself with the Made in Italy quality and artisanal elegance with strictly handmade clothes using only pure silk or natural fibre fabrics. Even the accessories such as veils, flower tiaras, jewelled tiaras and all the elements that can complete and make the day unique and unrepeatable are handmade and complement the dress and the bride's body.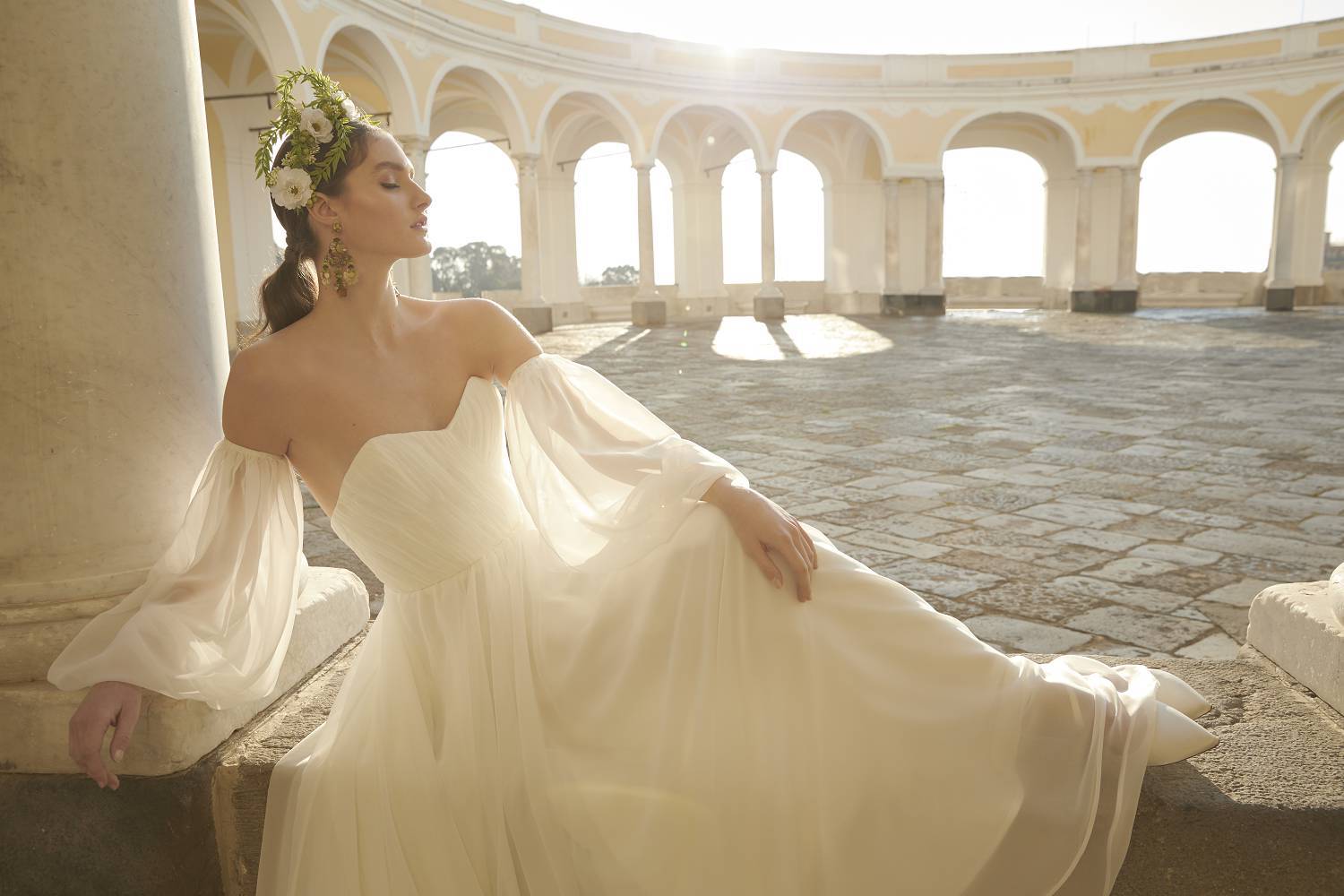 Timeless fabrics, classic details, antique lace, silk, and satin can be used to create unique models thanks to the skill of historic tailoring both for brides who want more modern looks and those who lean towards more elegant and sophisticated garments for their wedding day. All you need to do is book your appointment for a personalized consultation to identify the right dress.
Le Baobab recommends planning the purchase of the wedding dress at least 4-5 months in advance of the wedding date and then agreeing on subsequent fittings by appointment with all the professionalism and attention of the staff. You can also ask to make changes to a dress, customize it according to your style and make it unique. You can also buy coordinated accessories such as veils, tiaras, and jewels to complete the bridal look.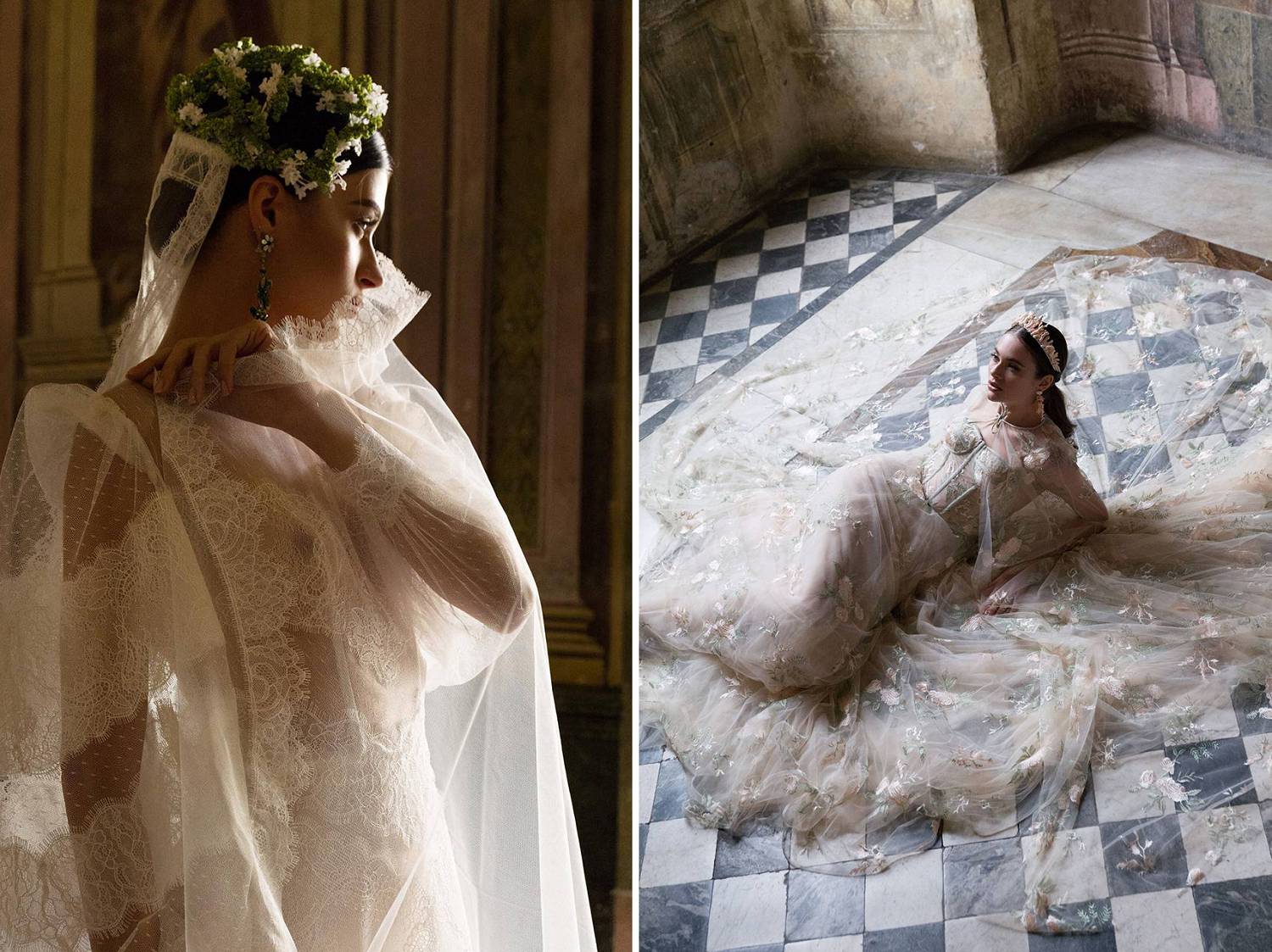 Wedding decorations and wedding floristry in Italy
Wedding decorations transform spaces into personalized settings and create an immersive atmosphere that sets the stage for stunning photographs. Thoughtfully chosen decorations infuse sentiment and elegance, turning the wedding venue into a visual representation of the couple's journey. When it comes to wedding decorations, flowers are the queen of creating visual and sensible pleasure.
Founded in Rome by the family duo of Roberta and Flaminia in September 2018, Motif Floral are Italian destination wedding florists who specialize in contemporary floristry, curating exquisite organic designs using locally-sourced and seasonal blooms to create captivating and stylish wedding decorations. Each wedding they undertake transforms into a personalized masterpiece as they meticulously craft bespoke floral arrangements that perfectly match the couples' visions, ensuring an unparalleled and unforgettable experience. The duo love assisting couples in discovering their floral style, accompanying and advising you while listening and translating your desires into reality. Together, you will find the most suitable type of arrangement for your wedding style, from floral decors to more conceptual compositions.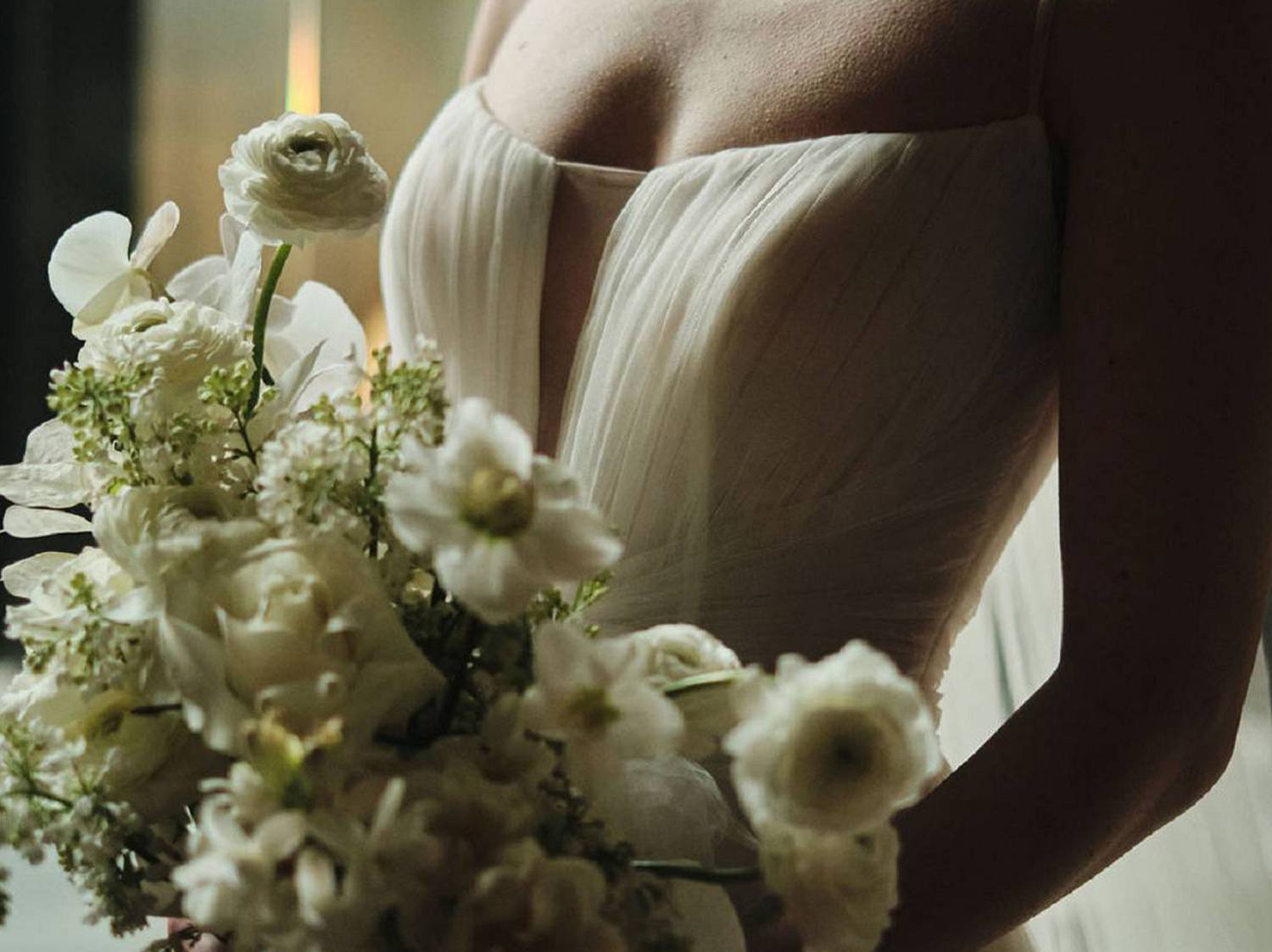 Motif Floral's unique floral experience seamlessly blends modernity with timeless Renaissance elegance. Though their hearts are rooted in Italy, their creative influence extends throughout the country, welcoming destination weddings with open arms. Motif Floral's meticulous attention to detail is their hallmark, infusing each creation with an elegant touch that leaves an indelible mark. Their style encompasses a range from stylish and modern to Ikebana, natural, and classical Renaissance, covering a full set of wedding decorations – ceremony setups, table arrangements of flowers and candles, along with bridal bouquets and hair accessories. Among the many types of decoration, they include glass vases, candle holders of various styles and shapes, candelabras, Medici-style cups, and lanterns that create plays of light, blending harmoniously with the floral arrangements.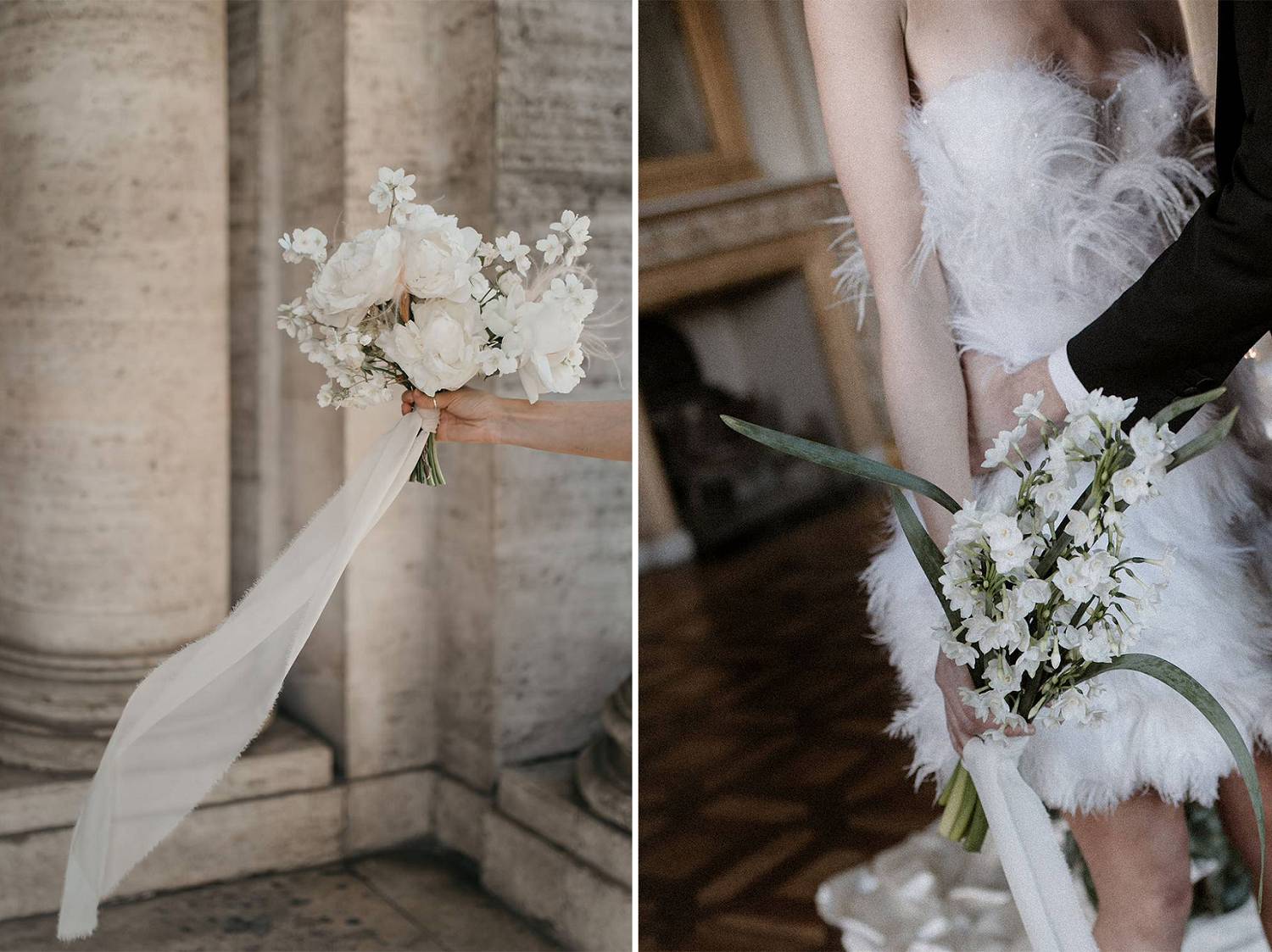 Wedding sweets and wedding cakes in Italy
Wedding sweets, a delightful indulgence, are crucial in any celebratory feast. Italy is famous for its cuisine, and sweets are no exception. Dazero Offelleria will curate the perfect sweets selection for your wedding. From intricately designed wedding cakes adorned with ornate decorations to traditional Italian sweets, each treat is a masterpiece in itself.
Dazero Offelleria demonstrates that wedding sweets not only celebrate love but also awaken a sense of joy, making every bite a cherished memory of the special day.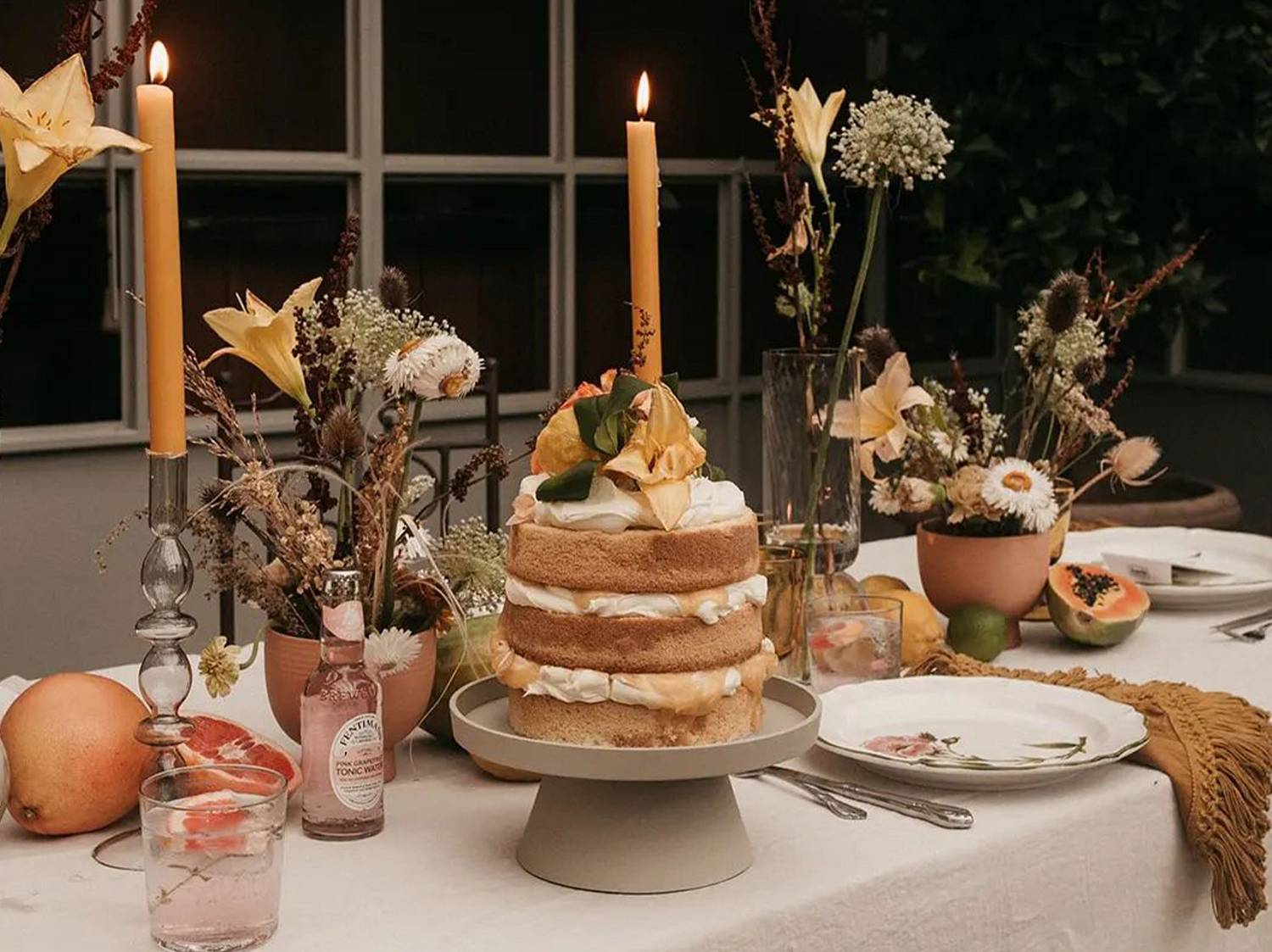 Wedding music in Italy
Wedding music sets the emotional tone of the celebration, amplifying the love and happiness felt on that day. It weaves a melodic thread through every moment, creating a soundtrack that enhances the ambience and leaves an indelible mark on the memories shared.
Radio Kings Band are a dynamic and versatile 3 to 14-piece band specializing in high-energy music for weddings and events, known for their expertise in live music, passion for weddings, and ability to create vibrant and lively atmospheres on the dance floor. Their ultimate joy comes from witnessing the love-filled expressions as friends and family join the couple on the dance floor, fuelling their passion for what they do.
Whether you lean towards traditional, classical, or modern music, Radio Kings Band ceremony options cater to your preferences. Elevate your cocktail and canapé hour with a jazz quartet or easy- listening trio. Their reception expertise truly shines through unforgettable dance parties, reflecting their fantastic reputation rooted in high energy, flawless performance, meticulous preparation, and genuine passion to ensure your night is nothing short of extraordinary.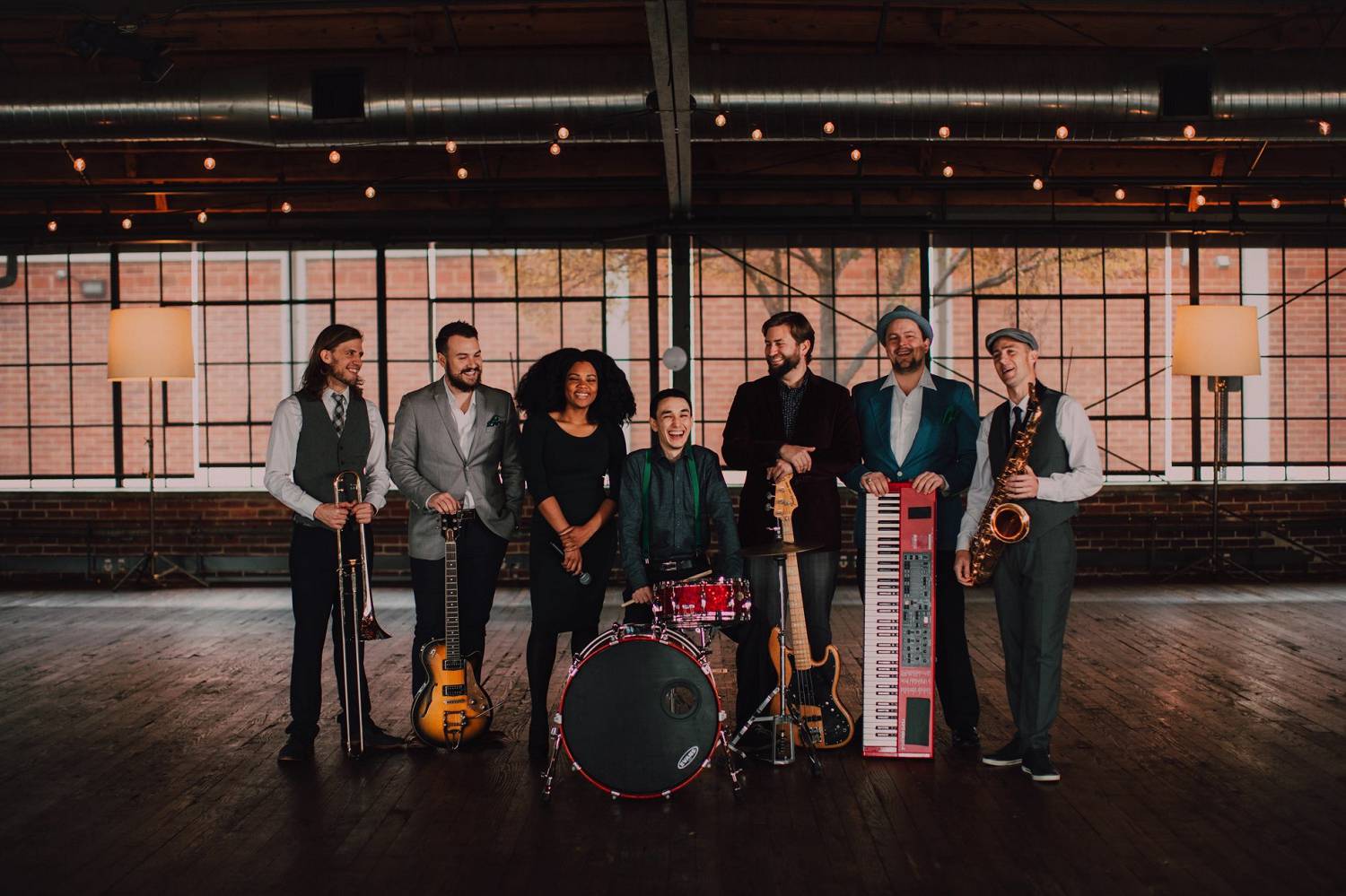 Wedding photography in Italy
Quality wedding photography immortalizes the most precious moments of your special day, preserving emotions, expressions, and details that may otherwise fade over time. It becomes a timeless heirloom, allowing you to relive the joy and sentiment of your wedding and share it with generations to come.
Skilled wedding photographer duo at Poeticae Studio capture the essence of your love story, turning fleeting instances into lasting art that tells your narrative for years to come. Poeticae Studio believes in creative wedding photography that captures the essence of the big day in innovative and imaginative ways. By blending artistry with storytelling, they immortalize moments beyond conventional poses. Through the lens of creativity, candid shots become magical as they freeze raw emotions and stolen glances, reflecting the couple's unique connection.
Unconventional angles, reflections, and dramatic lighting transform ordinary scenes into extraordinary visual narratives. Poeticae Studio's creative snapshots weave a tapestry of emotions, ensuring that every photograph becomes a cherished masterpiece that transports the viewer back to the romance and enchantment of the wedding day.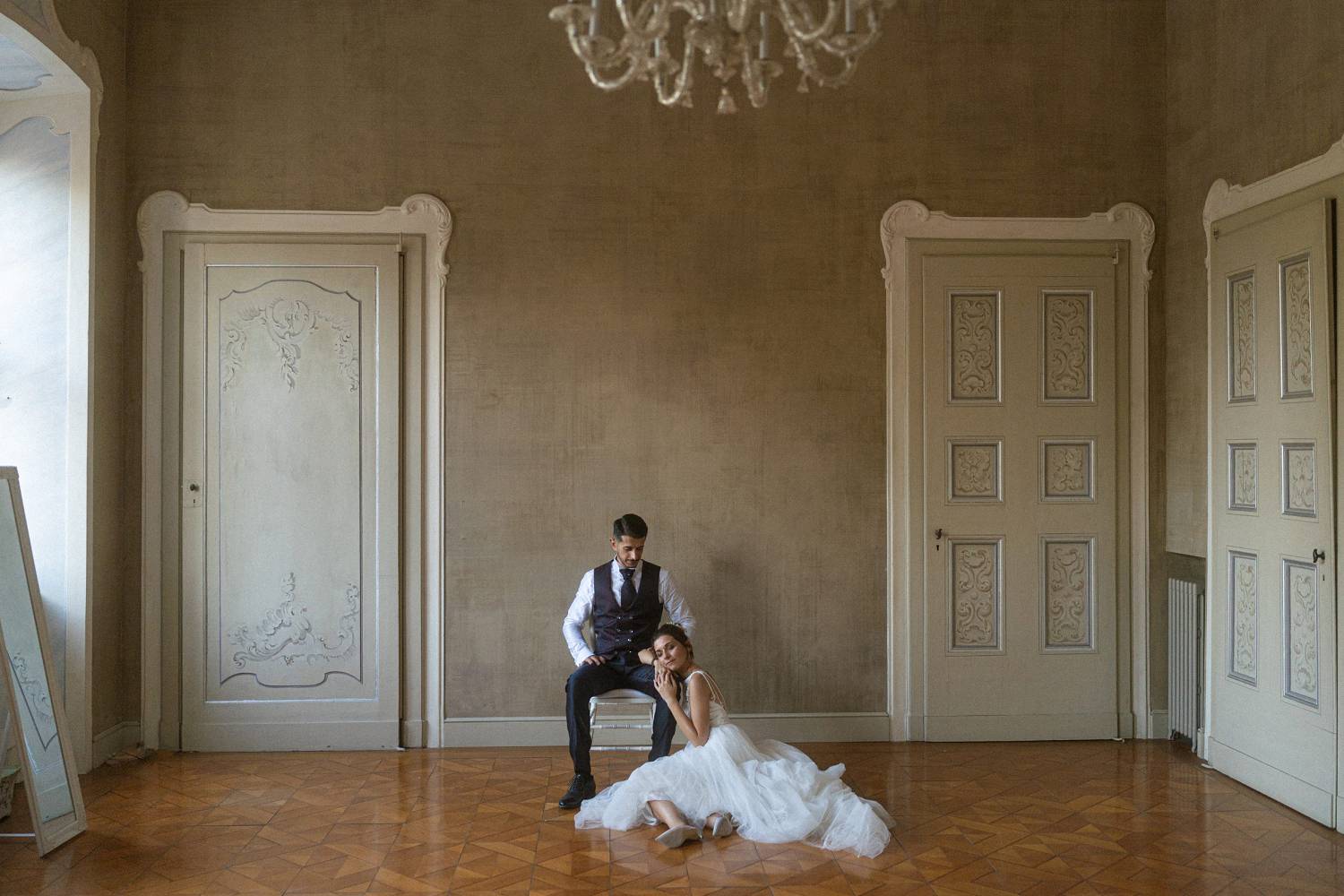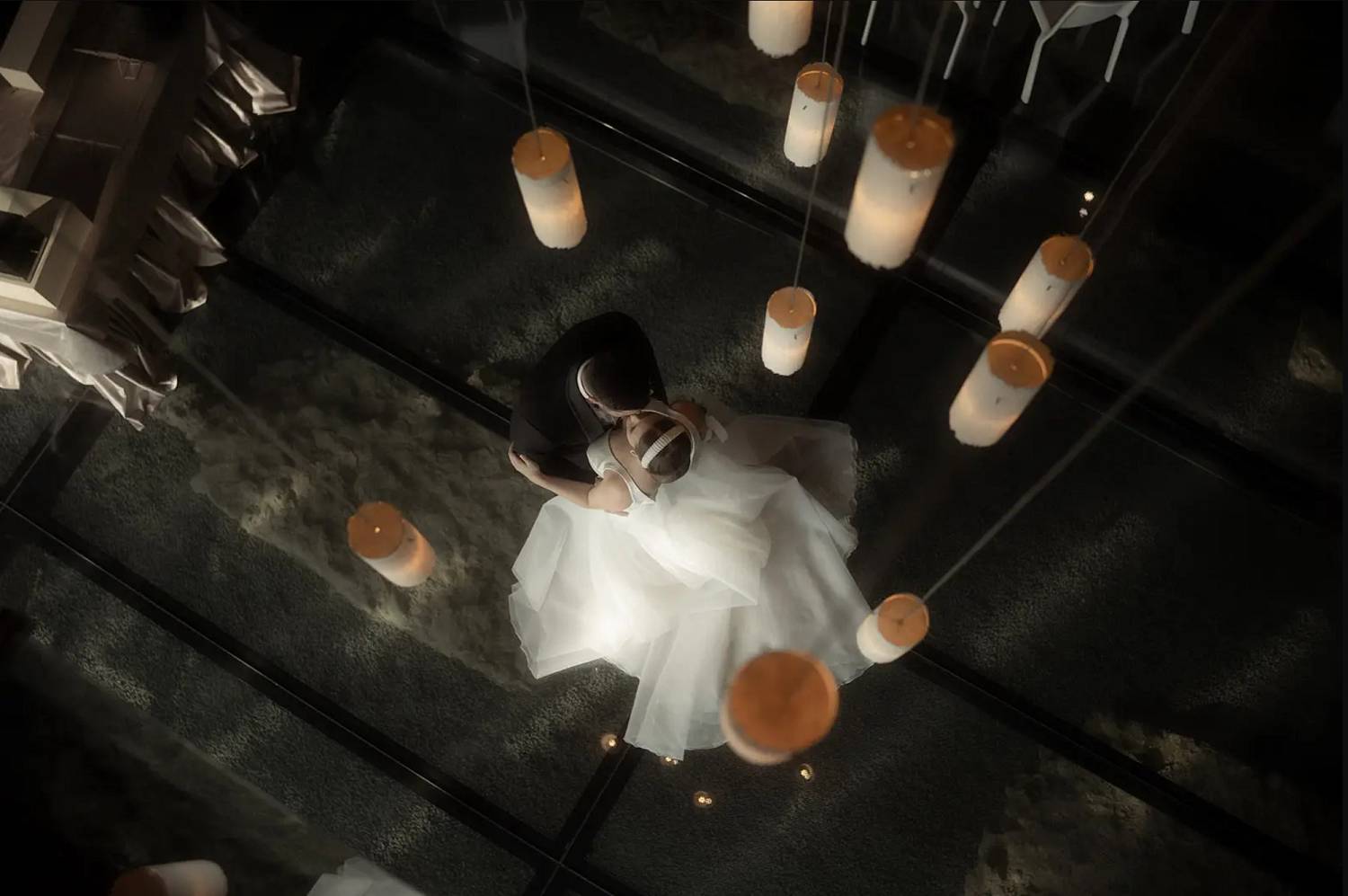 Author: Renāte Berga
Wedding vendors: La Petite Italienne Weddings & Events, Le Baobab Sposa, Motif Floral, Dazero Offelleria, Radio Kings Band, Poeticae Studio