Finding the right wedding dress is one of the things that brides sometimes wish to do the most when preparing for their wedding. Designer wedding dresses, vintage wedding dresses, rented wedding dresses - the options are as different as the brides themselves. Wedding dresses surprise wearers with various new trends, and more and more often, wedding dress designers focus on sustainability.
---
Video: Heyler Films
---
Lace and ascetic wedding dresses
Every year brides also choose wedding dresses with lace. Although laces celebrate victory for several years, the designs are getting a little different each year. Equally wedding dresses have become more aesthetic with clean lines. By choosing such wedding dresses, brides can use more accessories and brighter makeup.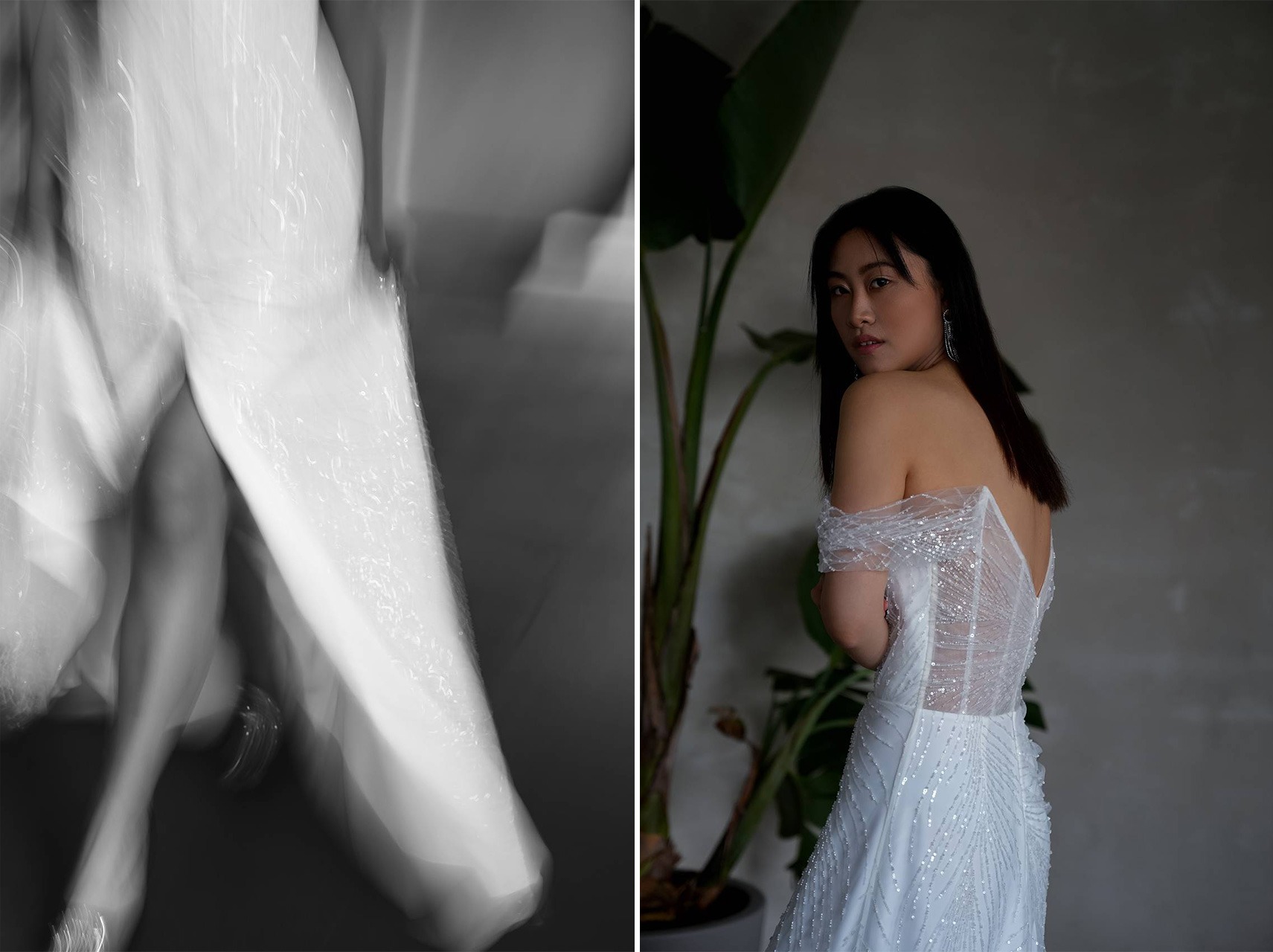 Wedding dresses in different sizes
Every bride should keep in mind the saying of the famous fashion designer Vera Wang about looking at the dress, but seeing the woman.
"We believe that each bride has her unique image, we just need to help her see and highlight it. Brides are very different - one wants to look like a dream princess at the wedding, another prefers a dress with a bit of erotic touch."
Wedding boutiques offer a wide variety of wedding dresses, suitable for different heights, including wedding dresses for pregnant women and wedding dresses for plus size wearers. "Sometimes brides have dreamed their wedding dress, but when they put it on, they realize that it doesn't suit. In such cases, task is to find the dress that will allow to highlight the benefits of bride.
Do not be afraid to be brave, and not worry about the existing stereotypes of both the color and the shape of the dress!
Wedding dress sustainability
The first thing many brides think about when hearing about choosing an eco-friendly wedding dress is to resew and wear a mom's wedding dress.
However, this is not the only option. The dress can be sewn again using the fabrics bride has at home, or buy the dress in a vintage store and resew, as well as, of course, rent it. Renting a wedding dress will not only save you money, but it will also be a sustainable decision. However, if renting a wedding dress is not what you want, then the sustainability of the wedding dress can be achieved in other ways.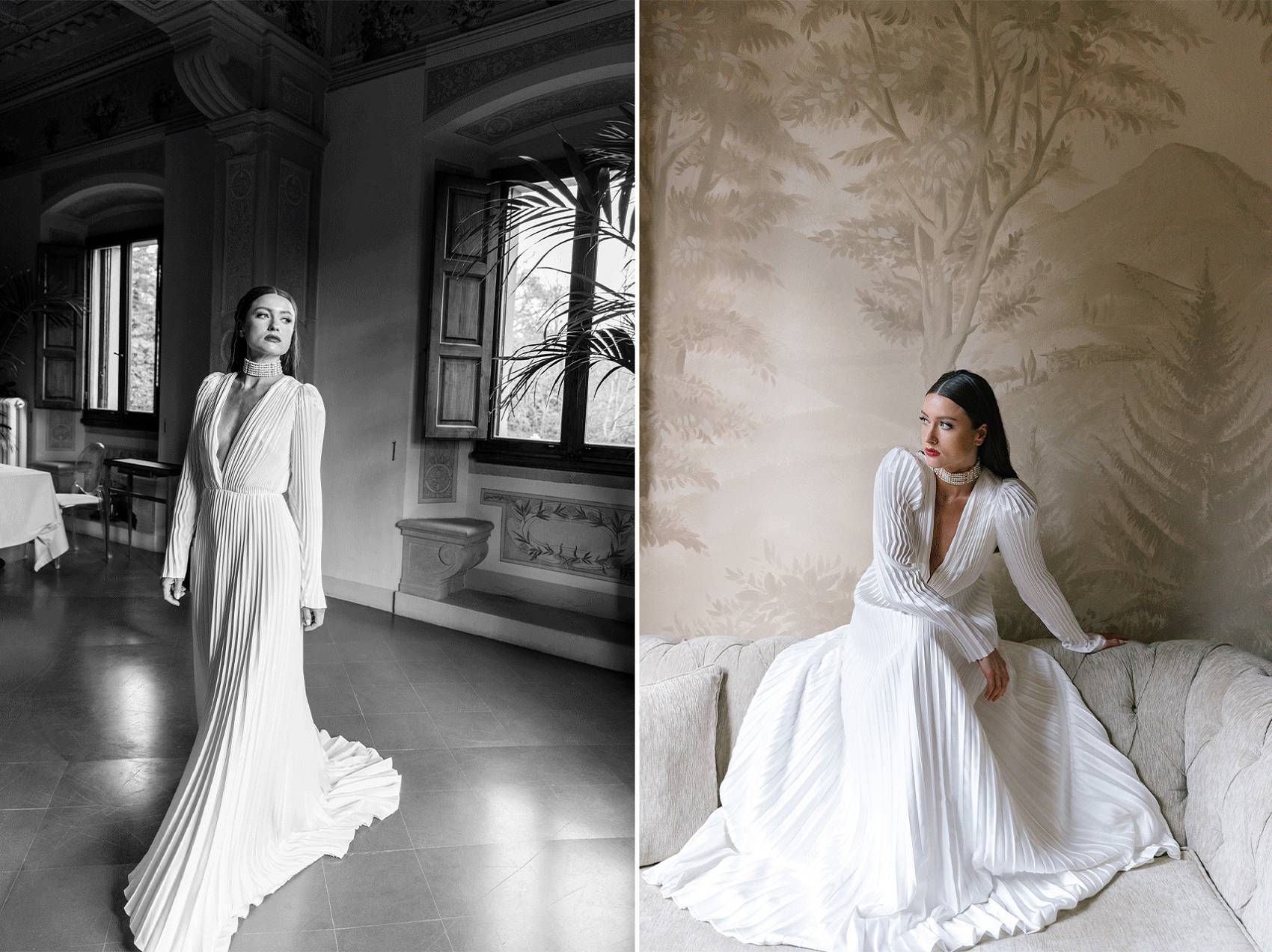 More and more often brides choose to sew and transform their wedding dresses into other dresses after the wedding. As various light and high-quality fabrics are currently actual, it is even easier to do so.
Time is one of the most important resources today, so brides more and more make certain, that wearing several dresses on their wedding day is not a thing to spend their time on. The bride needs to be present, enjoy the special moments of her day, not change three different wedding dresses. Instead, easily transformable wedding dresses are gaining popularity, allowing you to look different every part of the evening.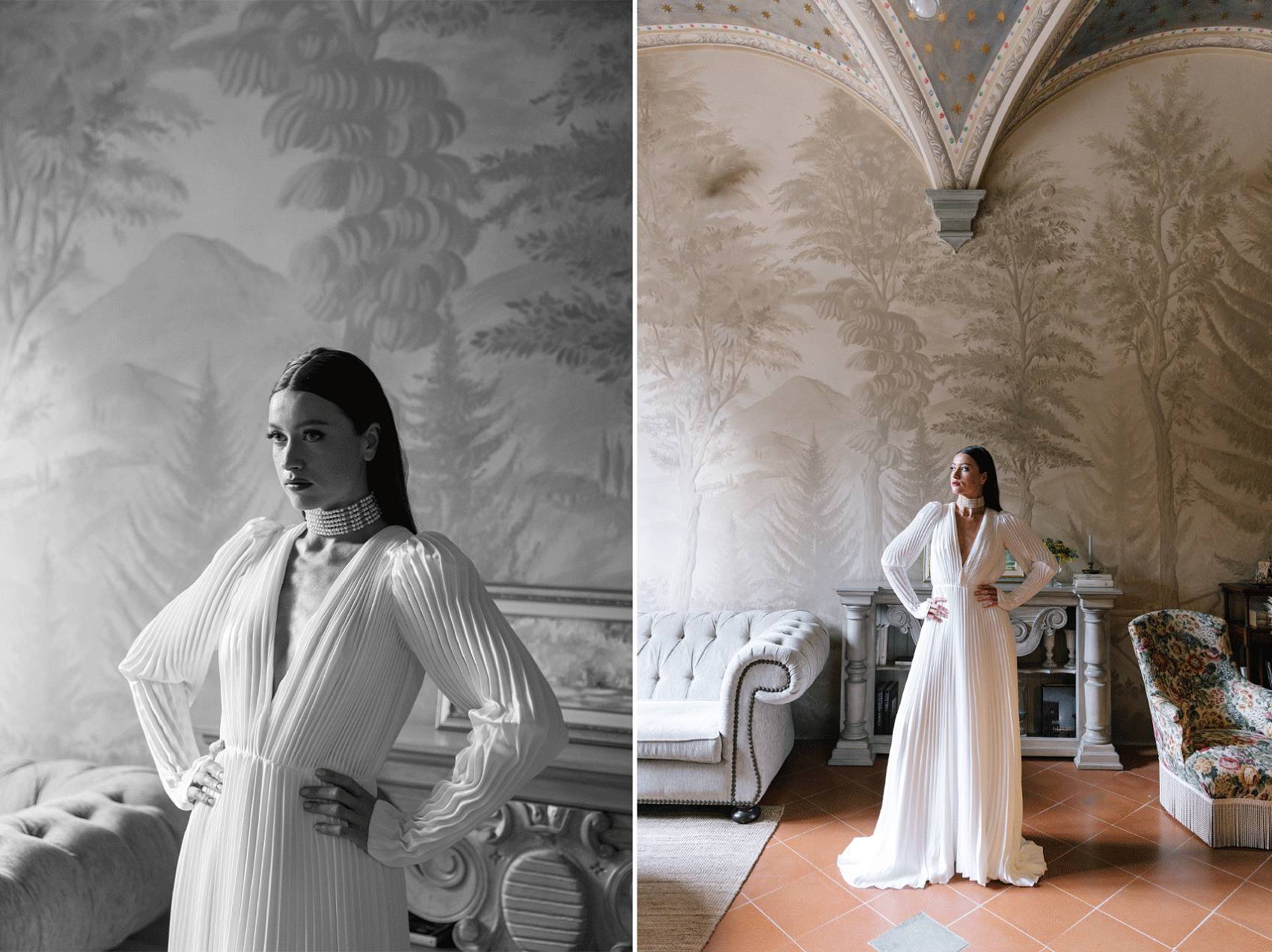 Wedding dresses online
If a bride decides to order a wedding dress online, should be sure not only about her wishes, but also about her body shape, measurements, and what kind of cut and fabric could best suit her.
A recommendation from other brides who have bought wedding dresses online – before buying go to the nearby wedding dress salons to explore and try on different wedding dresses – thus you will understand your wishes and what might best suit you. You should also carefully research the sizing policy of the wedding dress designer or supplier, whether your size will exactly match the size of the wedding dress you are looking for. If in doubt, it is best to measure yourself and consult with the seller about what size you would need.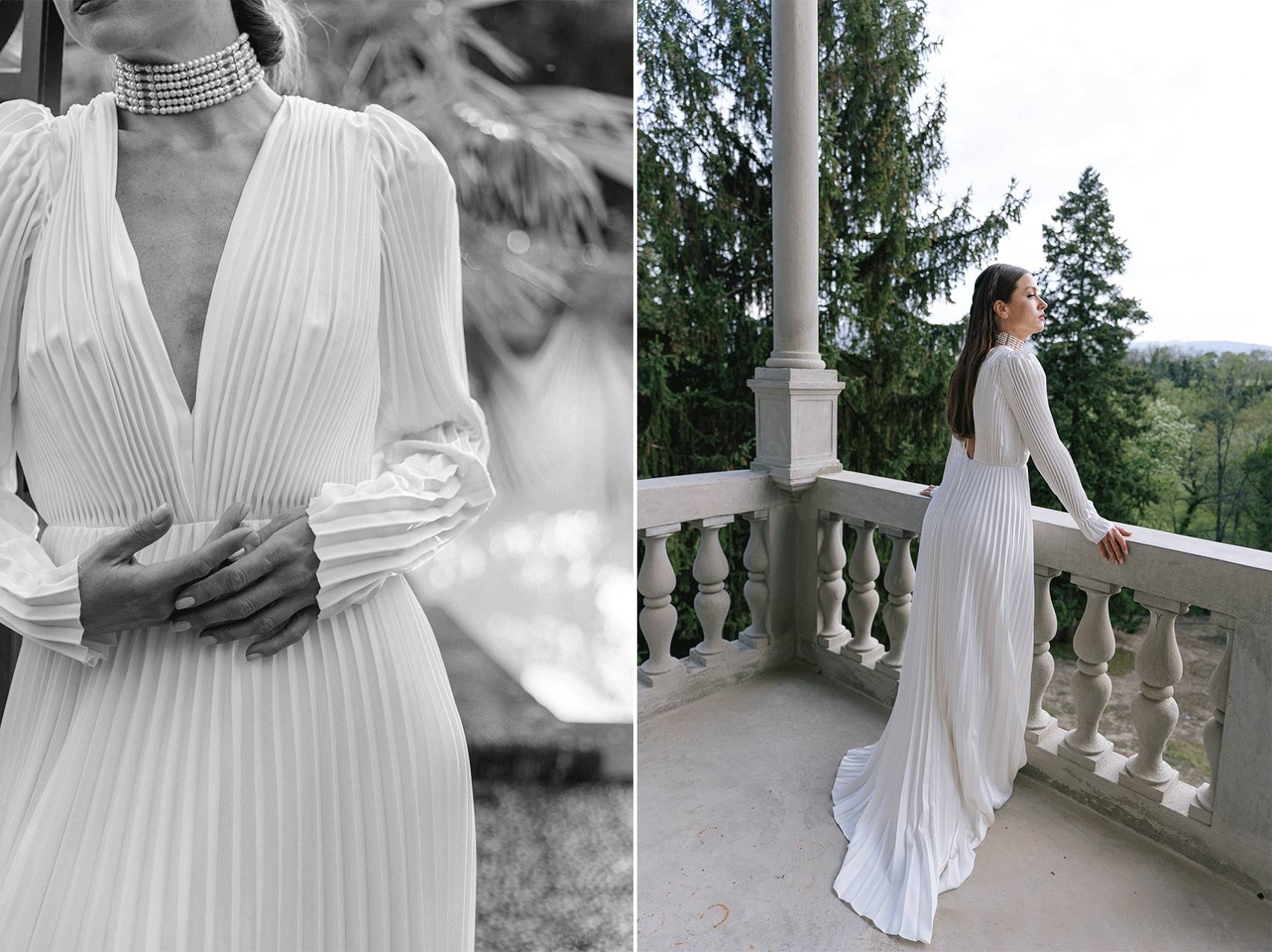 Some brides choose dresses with simpler cut, without mark "wedding dress". Airy, luxurious, and less luxurious dresses can be found in almost all online stores.
Find your wedding dress here: WEDDING DRESS
Author: Liene Palena
---