Picture yourself having your wedding ceremony in a place surrounded by architectural marvels from a different century. Let your love transcend this space and time. From lush public gardens and parks to majestic castles and luxurious private villas – Spain has every kind of wedding venue you can imagine. We have listed the main types of cultural and historical wedding venues.
Dive into another century
Weddings in historic venues offer a unique and enchanting experience, blending rich heritage, architectural splendour, and timeless elegance. From majestic castles and palaces to centuries-old monasteries and cathedrals, the country is adorned with breathtaking historic venues. Couples can exchange vows in ornate chapels, celebrate in opulent ballrooms, and stroll through picturesque courtyards steeped in history. These venues are not just a pretty background; they offer a sense of cultural significance. Let's take a look at some of Spain's historical sites.
If you're drawn towards royal settings, the Alhambra and the Real Alcázar are palaces to consider. The Alhambra is a stunning palace and fortress complex in Granada, dating back to the 13th century. With its intricate Islamic architecture, beautiful courtyards, and breathtaking gardens, it provides an enchanting setting for a historic wedding. The Real Alcázar is a remarkable royal palace in Seville, known for its exquisite Mudéjar architecture and lush gardens.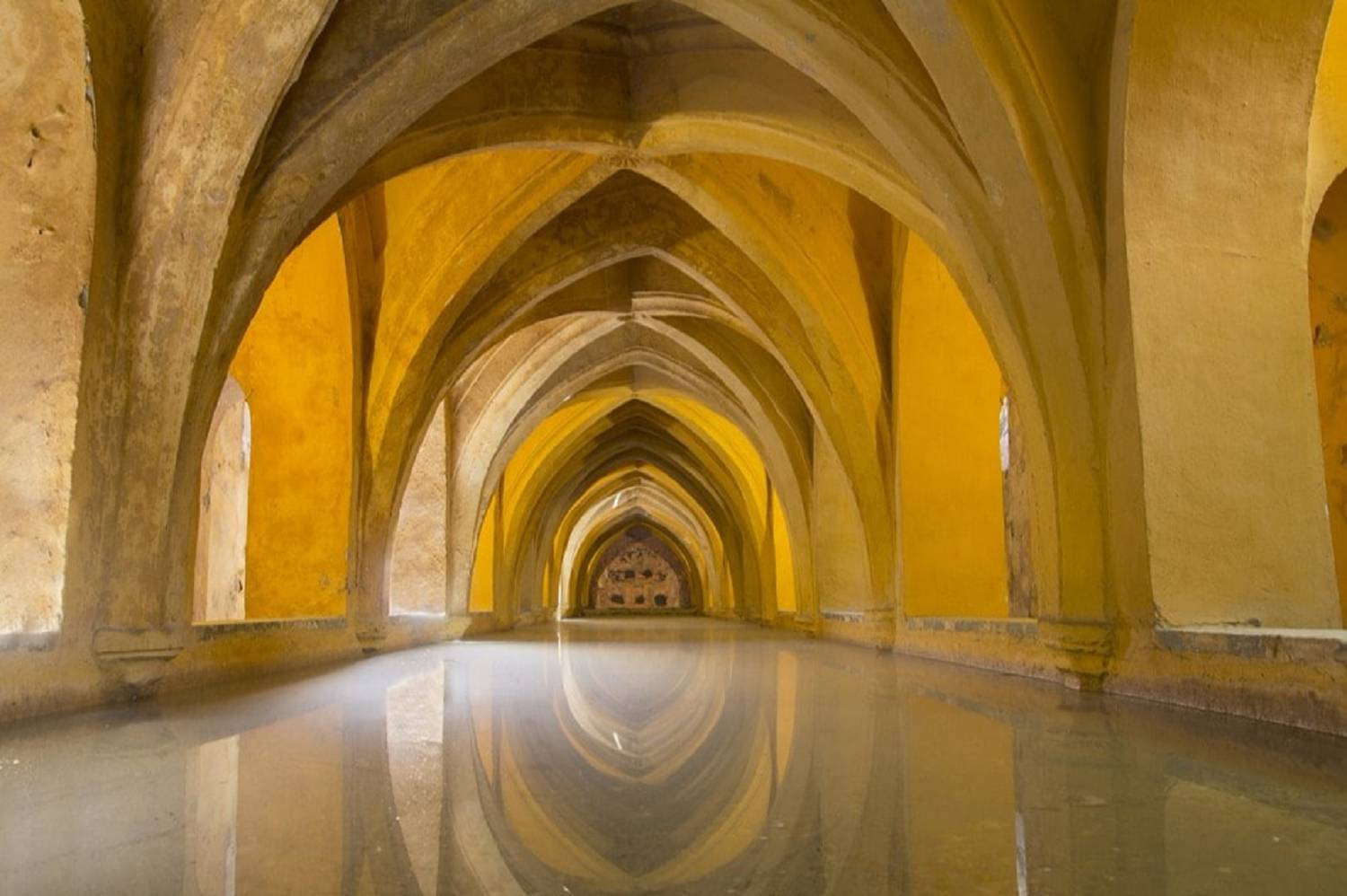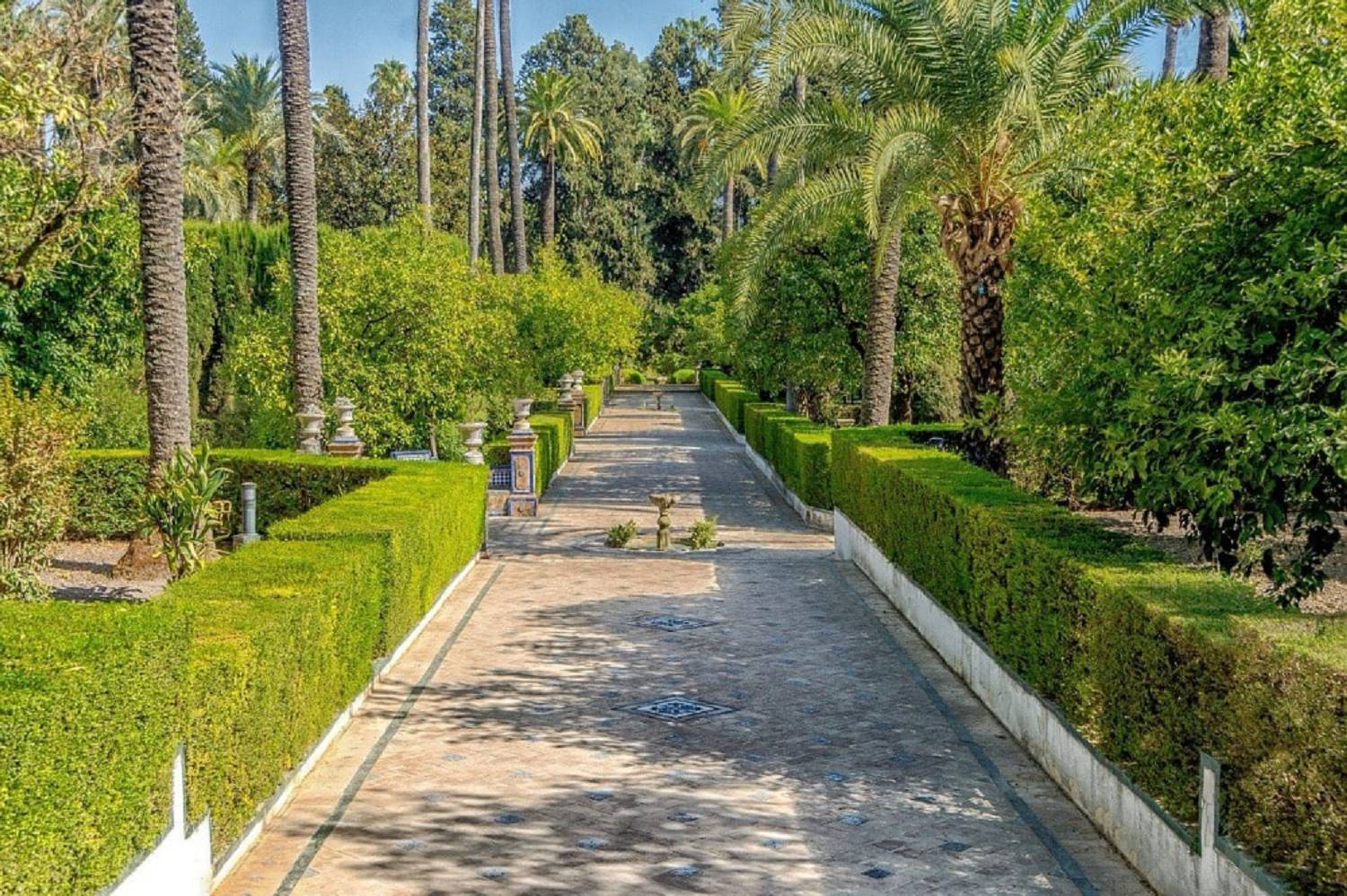 If you're looking for a more grounded atmosphere, an ancient monastery could be the right wedding venue for you. El Escorial is a grand Renaissance monastery and palace complex located near Madrid. Its impressive architecture, a vast library, and beautiful grounds offer a regal setting for a historic wedding. While the Monasterio de San Juan de los Reyes is a Gothic-style monastery in the city of Toledo. Its stunning cloister, ornate chapel, and historical significance make it an extraordinary venue for a wedding with a touch of medieval charm.
Another option to consider is Spain's network of Parador hotels which consists of historic buildings, such as castles, monasteries, and palaces, converted into luxurious accommodations. Many Parador hotels offer beautiful event spaces for weddings, allowing you to celebrate in a historic setting.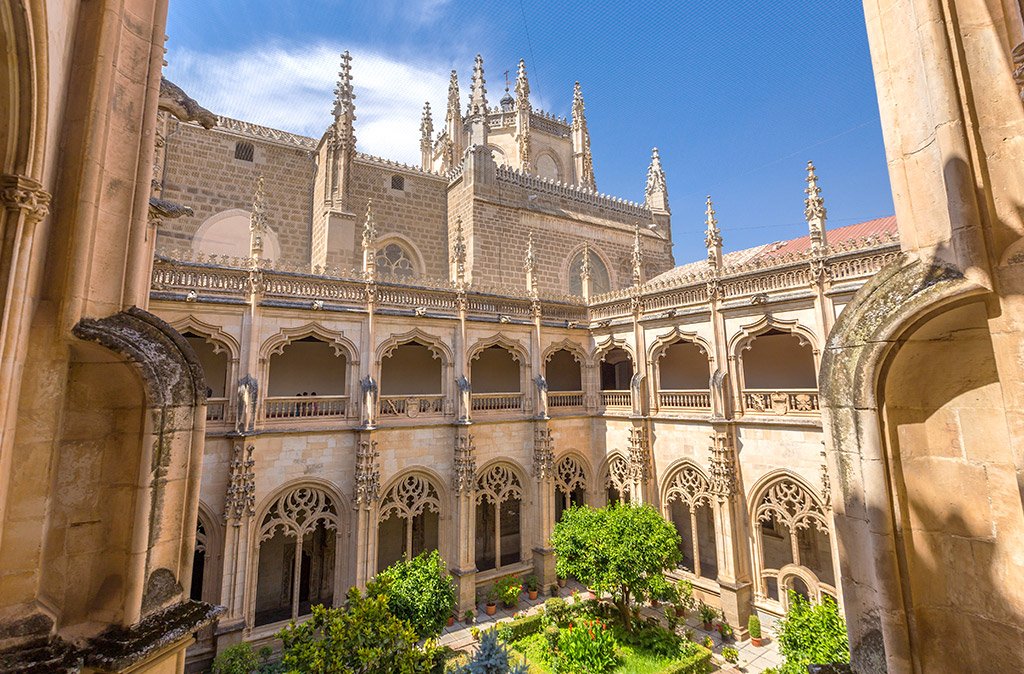 Have a regal wedding – castle wedding venues in Spain
If you're up to taking your wedding to the next level, then castle weddings in Spain offer a truly magical and fairytale-like experience for couples seeking a romantic and grand celebration. These majestic venues provide a captivating backdrop for wedding ceremonies and receptions, with their towering walls, elegant courtyards, and exquisite interiors. Couples can exchange vows in historic chapels, and host lavish banquets in grand halls, immersing themselves in the regal ambience and the enchantment of a castle wedding in Spain.
Best regions to have castle weddings in Spain
There are dreamlike castles all over Spain, but some of the most iconic ones, including the Alcázar of Segovia, the Castle of Peñafiel, and the Castle of Burgos, are located in Castilla y León. The historic cities of this region – Segovia, Ávila, and Burgos offer a wealth of castle wedding venues. Impressive castles that blend history and charm are in Catalonia. The Montjuïc Castle in Barcelona, the Castle of Cardona, and the Castle of Tamarit are just a few examples. With its Moorish influences and architectural splendour, Andalusia is another remarkable region for castle weddings. The Alhambra in Granada, the Alcazar of Seville, and the Castle of Zahara de la Sierra are captivating venues that exude a sense of grandeur and romance. Aragon is known for its stunning medieval castles that reflect the region's historical significance. The Castle of Loarre, the Castle of Aljafería in Zaragoza, and the Castle of Monzón offer picturesque settings for a fairytale wedding.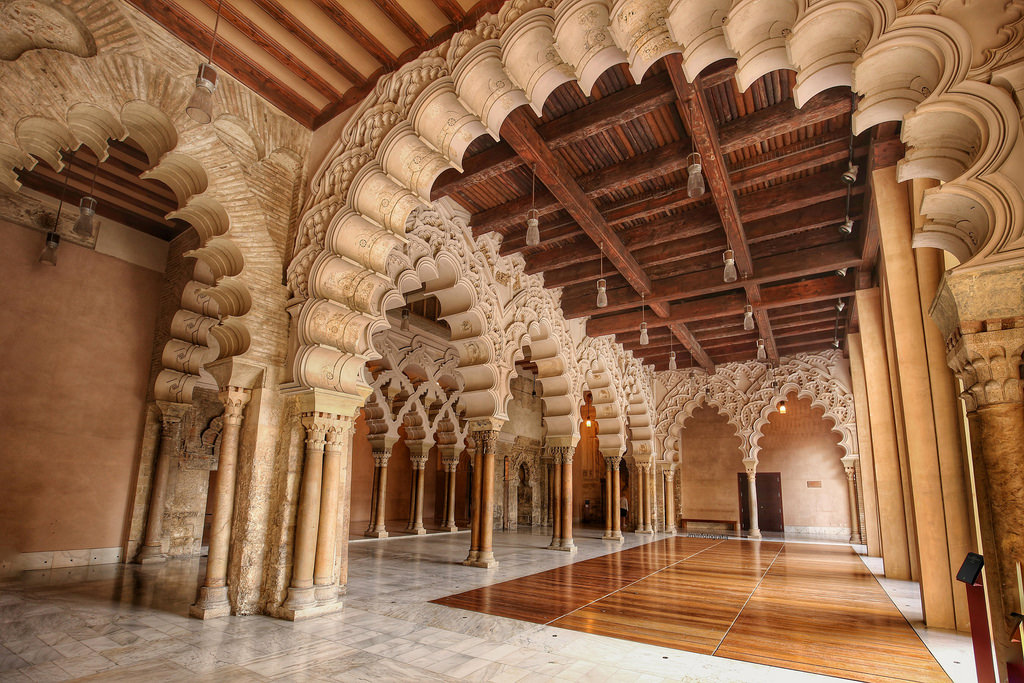 Here are some of the castles in Spain to give you an impression of the country's amazing architecture:
Castillo de Colomares, Benalmádena – Located in Andalusia, Castillo de Colomares is a picturesque castle that combines various architectural styles, including Gothic, Moorish, and Byzantine. Its romantic gardens and intricate details make it an ideal venue for a wedding. Castillo de Santa Catalina, Cádiz – Situated in the coastal city of Cádiz, Castillo de Santa Catalina is a medieval castle that overlooks the Atlantic Ocean and offers stunning panoramic ocean views.
Castillo de Belmonte, Cuenca – Castillo de Belmonte is a well-preserved medieval castle located in the province of Cuenca. Its impressive architecture, grand halls, and beautiful courtyard make it an extraordinary venue for a regal wedding.
Castillo de Viñuelas, Madrid – Just outside Madrid, Castillo de Viñuelas is a medieval castle surrounded by picturesque gardens. It offers a dreamy atmosphere and beautiful outdoor spaces. Surround yourself with centuries worth of culture – have a wedding in a cultural spaces.
Cultural spaces are not just venues with a special atmosphere; public spaces are more affordable than private wedding venues. Some options for such wedding venues are historical monuments, cultural centres, all kinds of public parks and gardens and even town halls. Some of these cheaper, but just as beautiful cultural spaces may not be as well-known as larger landmarks, and that's an advantage if you're looking for something non-mainstream. Cultural centres, such as art galleries and theatres, often have event spaces available for rent at reasonable prices. These venues can provide a contemporary and artistic setting for a wedding, and by choosing a cultural centre, you can support local arts and culture.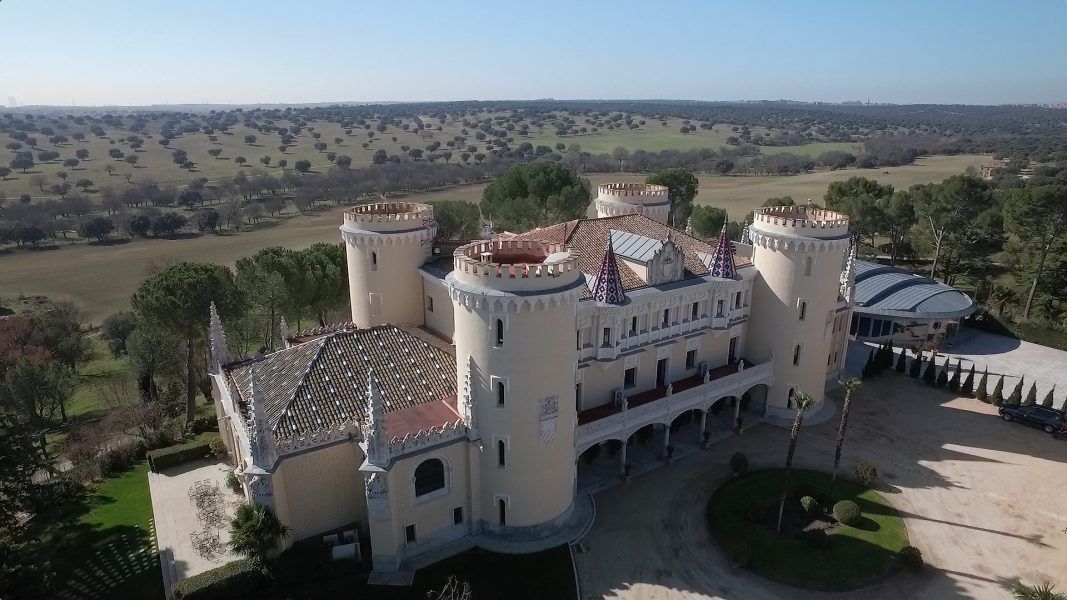 To give an example, the Palacio Real in Madrid is an iconic cultural landmark and former residence of the Spanish royal family. With its grand architecture, stunning interiors, and expansive gardens, the palace provides a majestic backdrop for weddings. Couples can exchange their vows in one of the palace's elegant halls or have a memorable outdoor ceremony in the gardens, creating a regal and unforgettable wedding experience. Another historical wedding venue, Teatro Romano is located in the city of Mérida in Extremadura and offers a unique and atmospheric setting for weddings. Couples can have their ceremony on the stage of the well-preserved theatre, surrounded by ancient Roman architecture that dates back to the 1st century BC.
If you're touched by contemporary culture, consider The Guggenheim Museum in Bilbao. With its striking design and contemporary art collections, the museum provides innovative spaces for a wedding. If you're a true art lover, The Dalí Theatre and Museum in Figueres, Catalonia will be a venue for a one-of-a-kind type of wedding.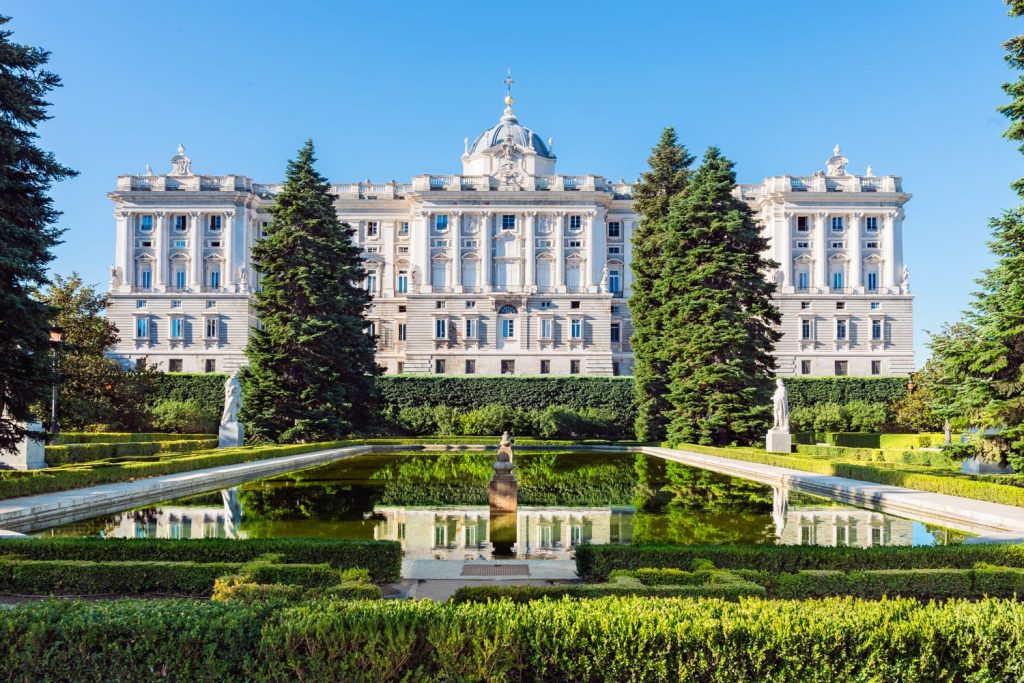 Another group of wedding venues are town halls, and in Spain, they often feature traditional architecture and historical charm. To encourage you to consider this option, we have listed some town hall wedding venues in Spain:
Ayuntamiento de Barcelona (Barcelona City Hall) – Located in the historic centre of Barcelona, it is an iconic municipal building that offers beautiful spaces for weddings. With its central location and historical significance, this town hall provides a memorable setting for a wedding.
Casa Consistorial de San Sebastián (San Sebastián City Hall) – Situated in the heart of San Sebastián's old town, it is a picturesque town hall known for its elegant façade and charming interiors. The building's neoclassical architecture and central location that offers easy access to its beautiful surroundings and nearby landmarks make it a popular choice for couples seeking a romantic and intimate wedding venue.
Ayuntamiento de Málaga (Málaga City Hall) – Located in the city centre of Málaga, it is an impressive municipal building that showcases a blend of architectural styles, including Renaissance and Baroque elements. The town hall's regal façade and ornate interiors provide a majestic setting for weddings and its central location allows couples and their guests to enjoy the nearby coastal attractions.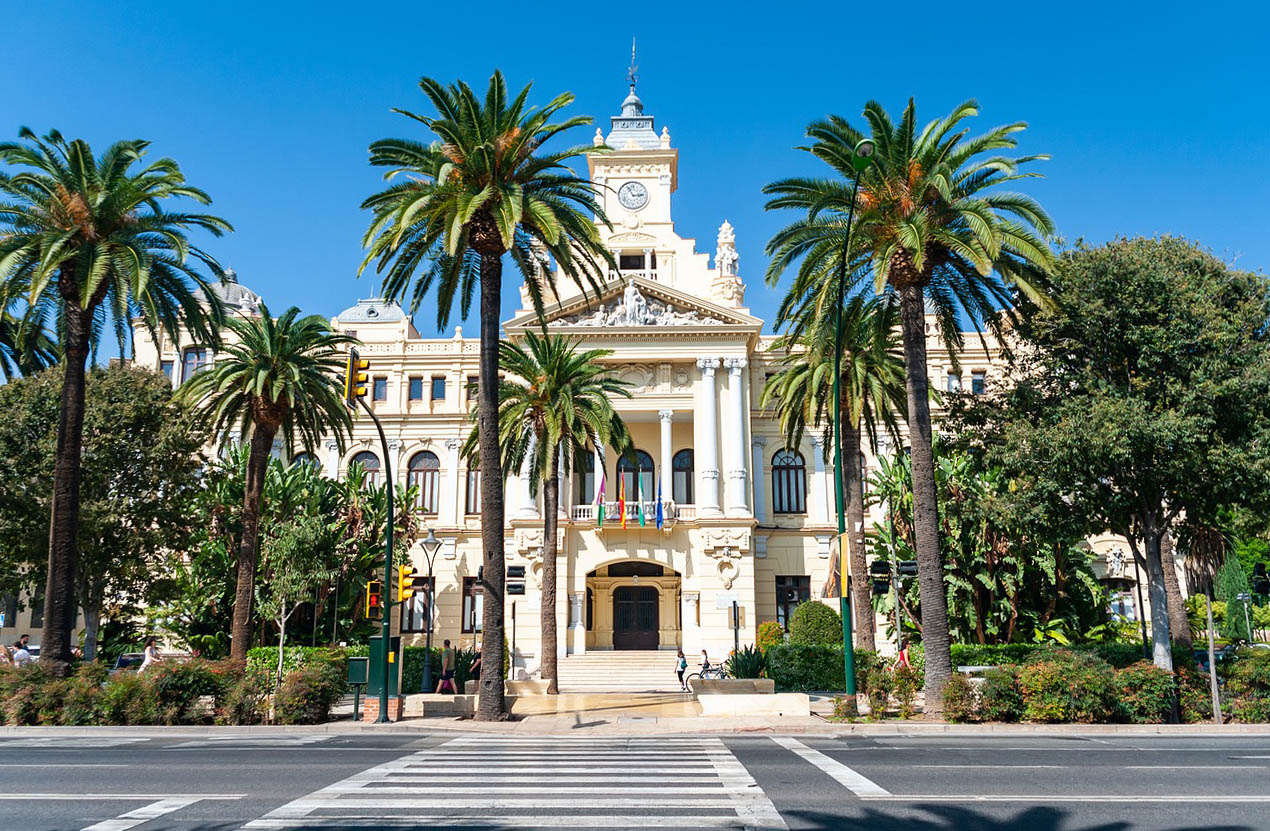 A delight for the eyes and soul – garden and park wedding venues in Spain
Enjoy Spain's delightful climate and exotic flora also on your wedding day. Many wedding venues offer access to their gardens, but if you're looking for something impressive, there are a lot of beautiful botanical gardens and picturesque parks in Spain. These venues offer lush greenery, colourful blooms, and serene settings for outdoor ceremonies and receptions. Sometimes these outdoor spaces often have designated areas for ceremonies and receptions.
Parque del Retiro, Madrid – Located in the heart of Madrid, Parque del Retiro is a sprawling park known for its lush gardens, serene lake, and iconic landmarks such as the Crystal Palace. With its picturesque landscapes and charming settings, couples can find numerous spots within the park to exchange their vows.
Parc de la Ciutadella, Barcelona – Situated in the heart of Barcelona, Parc de la Ciutadella is a stunning urban park featuring lush greenery, a large lake, and architectural gems like the Cascada Monumental. The park offers a variety of picturesque locations for outdoor ceremonies and receptions.
Parque de El Capricho, Madrid – Tucked away in the outskirts of Madrid, Parque de El Capricho is a hidden gem with beautifully manicured gardens, elegant pavilions, and charming gazebos. This park offers a tranquil and romantic atmosphere, perfect for intimate weddings. Its lush landscapes, stunning rose gardens, and picturesque settings make it an idyllic venue for couples seeking a peaceful and romantic celebration.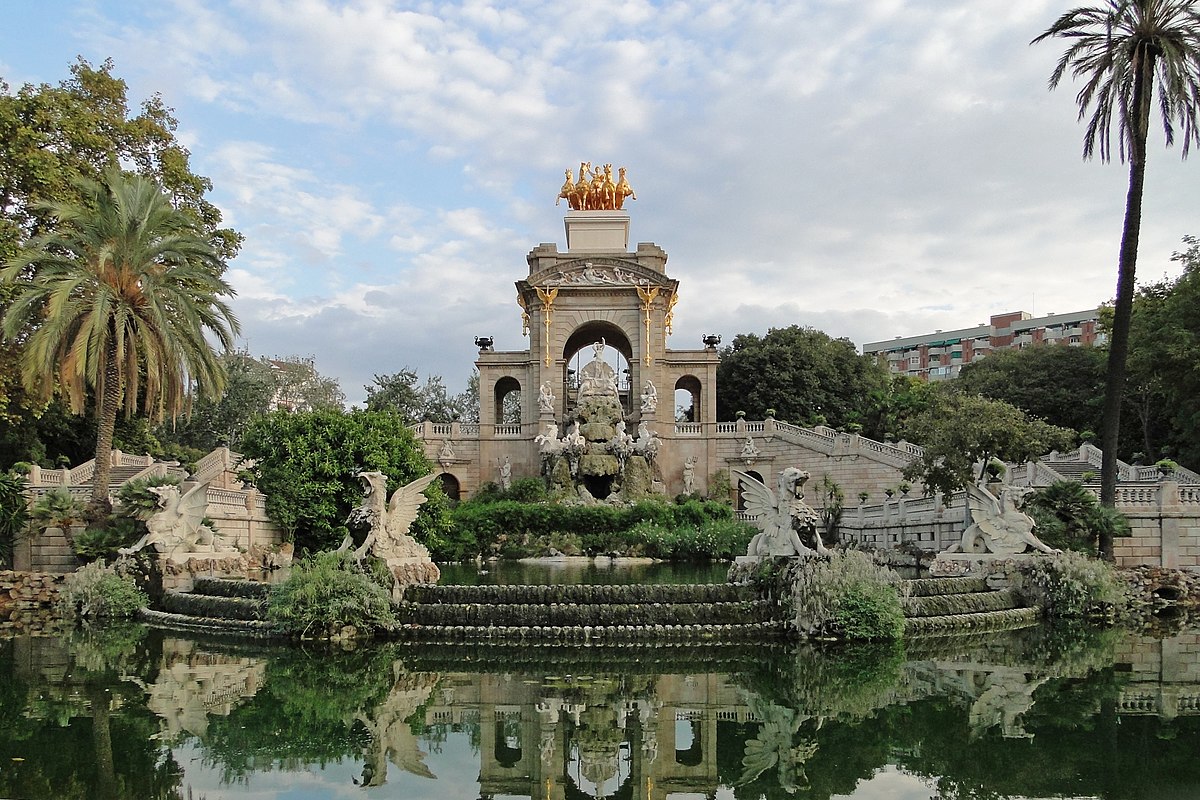 For the lovers of high standards – luxury wedding venues in Spain
If uncompromised comfort and luxury are important to you, Spain features stunning private villas that provide exclusive and intimate wedding venues. These villas are often set in picturesque locations, offering privacy, breathtaking views, and personalized services to create an unforgettable luxury wedding experience.
Villa del Mar, Marbella – Situated on the coast of Marbella in Andalusia, it is a luxurious private villa that offers stunning views of the Mediterranean Sea. With its elegant architecture, spacious outdoor areas, and direct beach access, this villa provides a picturesque setting for beachfront weddings. Its beautiful gardens, swimming pool, and luxurious amenities create an exclusive and intimate atmosphere.
Villa La Capella, Ibiza – Set in the stunning countryside of Ibiza, Villa La Capella is a luxurious private estate that combines rustic charm with modern elegance. With its sprawling grounds, lush gardens, and panoramic views, this villa creates a romantic and secluded atmosphere for weddings.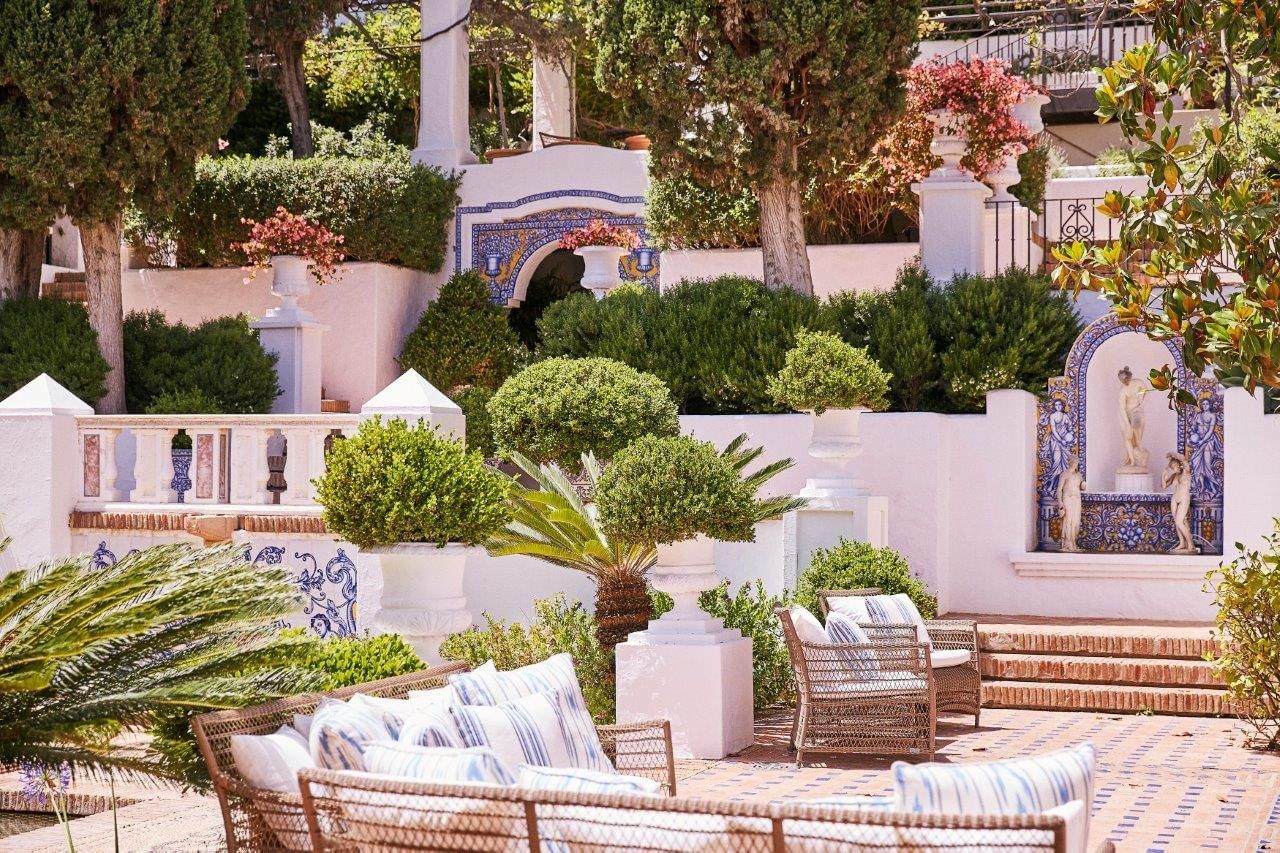 Author: Renāte Berga