If Santorini, the damned and blessed at the same time island, is your wedding destination, the world's most romantic place, where you can find united magic, beauty, serenity is Fanari Villas. Then you believe that the volcanic atmosphere can give you the positive energy to start your new life having the Gods of the Aegean Sea to bless your wedding.
Viewing the volcano, the breathtaking sunset, the shimmering blue waters, you can enjoy your wedding day exchanging vows, with or without guests. The moment of agreeing to join two lives in matrimony is one of the most beautiful events in anyone's life.
Did you think that it was the best and most exciting moment of your life? Just, you thought…. Have you felt "alone" and "helpless" on a paradise's cloud? Not any more…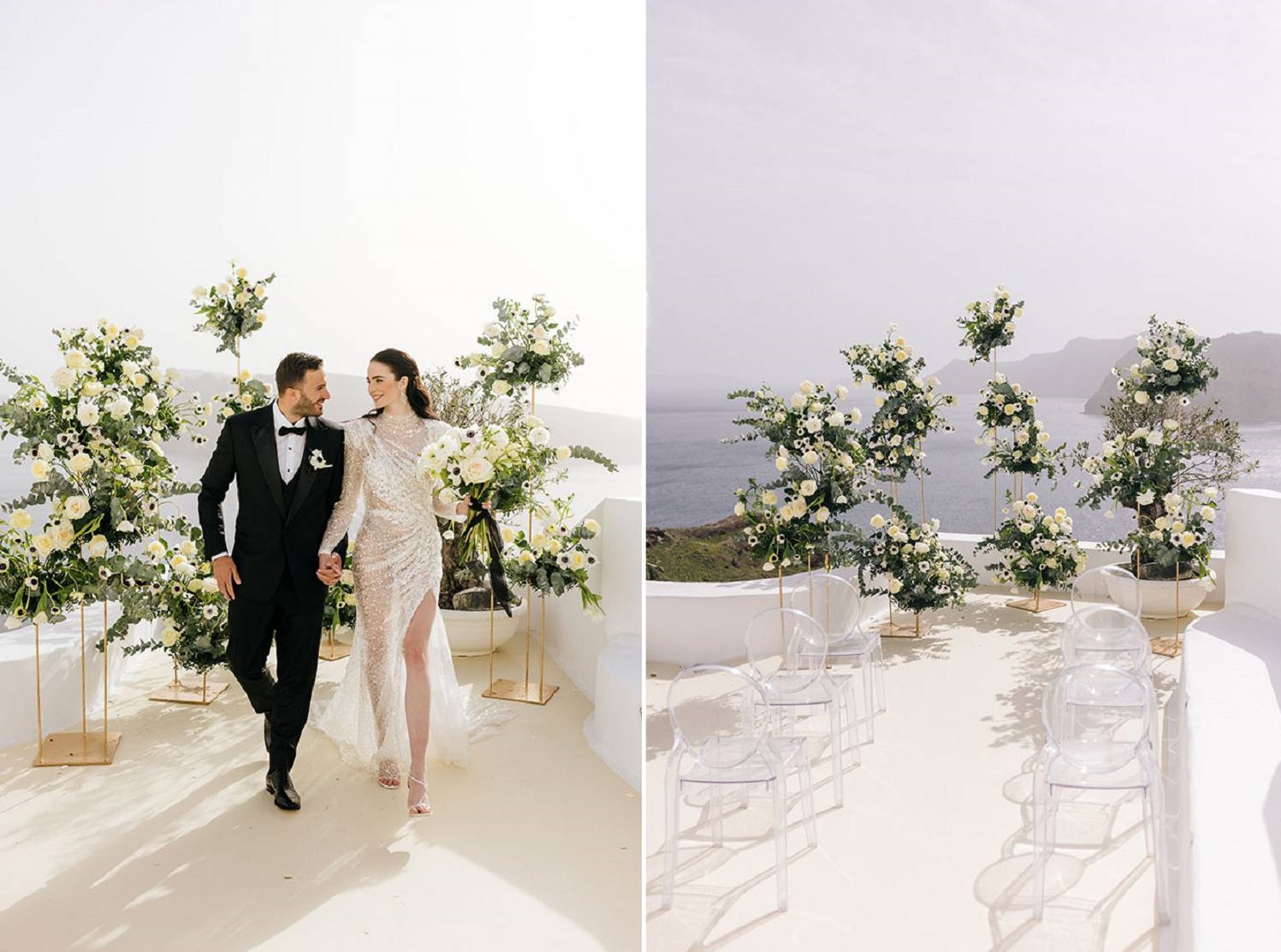 From the moment you arrive, you will feel the warm, mysterious, glorious and relaxing atmosphere, which you need before the special magic moment. Whether you plan to be the two of you or to share the grand event we will take care of every detail and need. We make the planning and designing simpler but in a hospitable atmosphere, focused on you and on the sacred wedding ceremony. Far away from home, we want that you feel home by assisting you in the coordination of the entire event.
Close your eyes and feel a warm breeze touching your shoulders and the sound of murmuring of dozens of people who envy your choice…As the sun lowers behind you, warm golden hues expand around you and faces of your friends or your-rent-a-crowd- strangers who have gathered to share your special moments, are smiling…
The magic begins!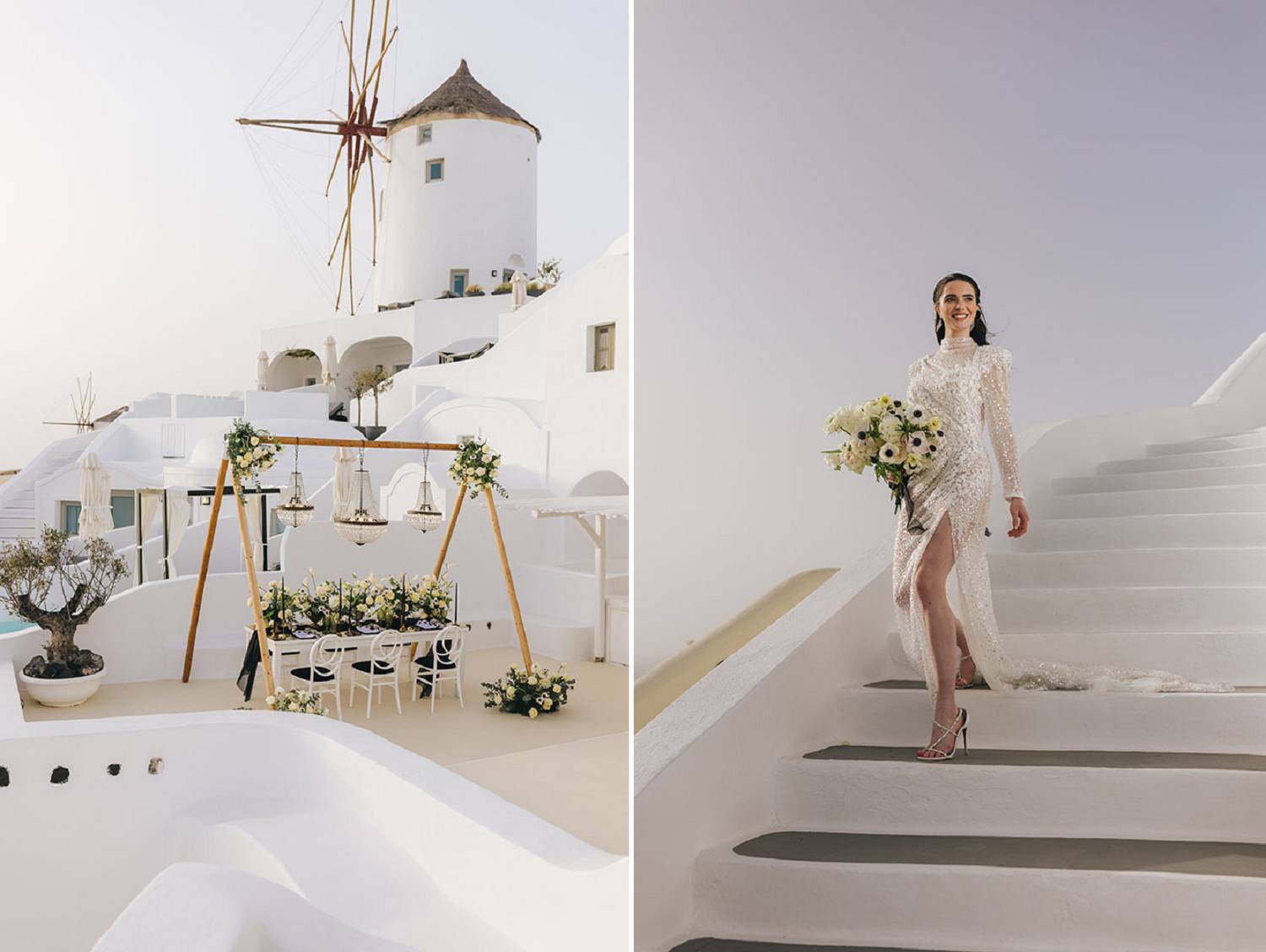 More info: FANARI VILLAS
---
Organizing services
We offer simple ceremony coordination (both symbolic & civil / church weddings).
All decorations can be provided depending on the wishes and budget.
We have special offers in case the couple & guests wish to be accommodated in Fanari Villas as well.
Our concierge department and front desk may assist in arranging other activities and provide all different guidance to guests.
We have in-house restaurant so it is very easy to provide reception dinner / party.
We have pool and spa areas in our complex, accessible for in-house guests.
Coordination is available for the couple who chooses us. We also accept the cooperation of any external wedding planner or other professional (musicians, florists, photographers, etc.)
---
Pricing
Each request for us, is individual and depends always on couple's wishes and requirements.
We have fixed wedding packages, but usually we customize a new one for each client.
We always take of each service, that provided by us and pay attention on each detail.
Of course rates differ from size of event, decoration, and additional services.
All above is under discussion with a couple or planner.
Since we have different levels and areas that can offer for different size of group, all those area can be rented even if a couple haven't booked any accommodation at Fanari Villas.
---
Reservation
As soon as possible in order to secure the desired date, starting from at least two months to maximum two years ahead.
---
Read:
EXPLORE WEDDING VENUES IN GREECE FOR A NEVER-ENDING SUMMER CELEBRATION