Today's weddings are not just about tradition; they are about personal expression. One of the ways to infuse your wedding with individuality is through the music that accompanies your special day. Let's explore the world of contemporary wedding music, where tradition meets modernity, and you have the creative freedom to design a wedding playlist that is as unique as your love story.
Modern wedding playlist
A modern wedding playlist is a carefully curated collection of songs that beautifully combines romantic and upbeat wedding music, creating an original background music experience. The romantic wedding music component features timeless classics and contemporary love songs, setting a tone of emotion and tenderness.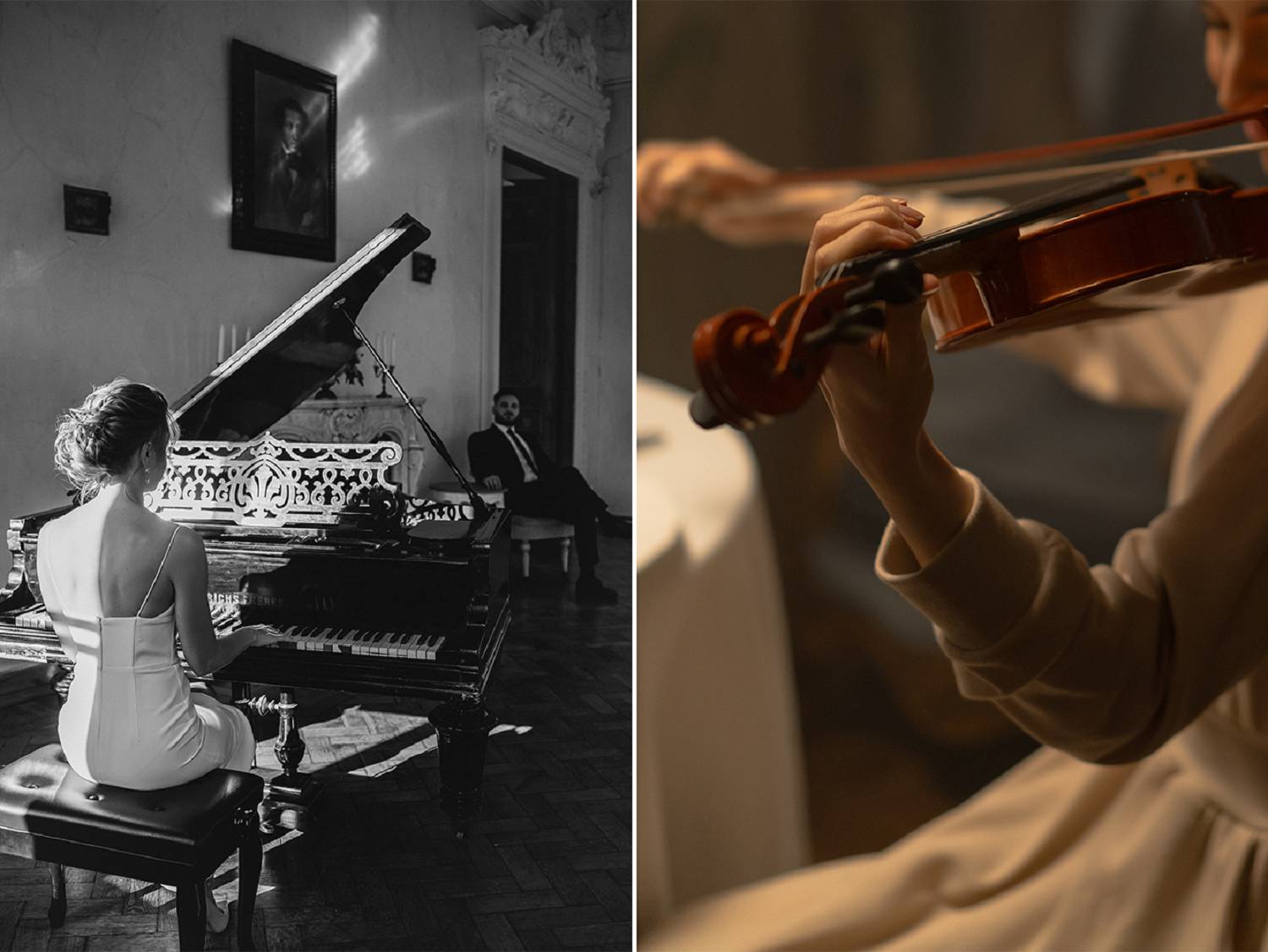 These tracks are the backdrop for intimate moments like the ceremony and the first dance. On the other hand, the upbeat wedding music injects a burst of energy into the festivities, driving the dance floor and creating an atmosphere of celebration. It's the soundtrack of lively moments like the grand entrance, the cake cutting, and the epic dance party. The fusion of romantic and upbeat wedding music allows for a seamless transition between heartfelt moments and exuberant celebrations.
To get some wedding music ideas and dive deeper into different approaches and considerations regarding wedding music, we asked wedding DJ Andrew Mackenzie.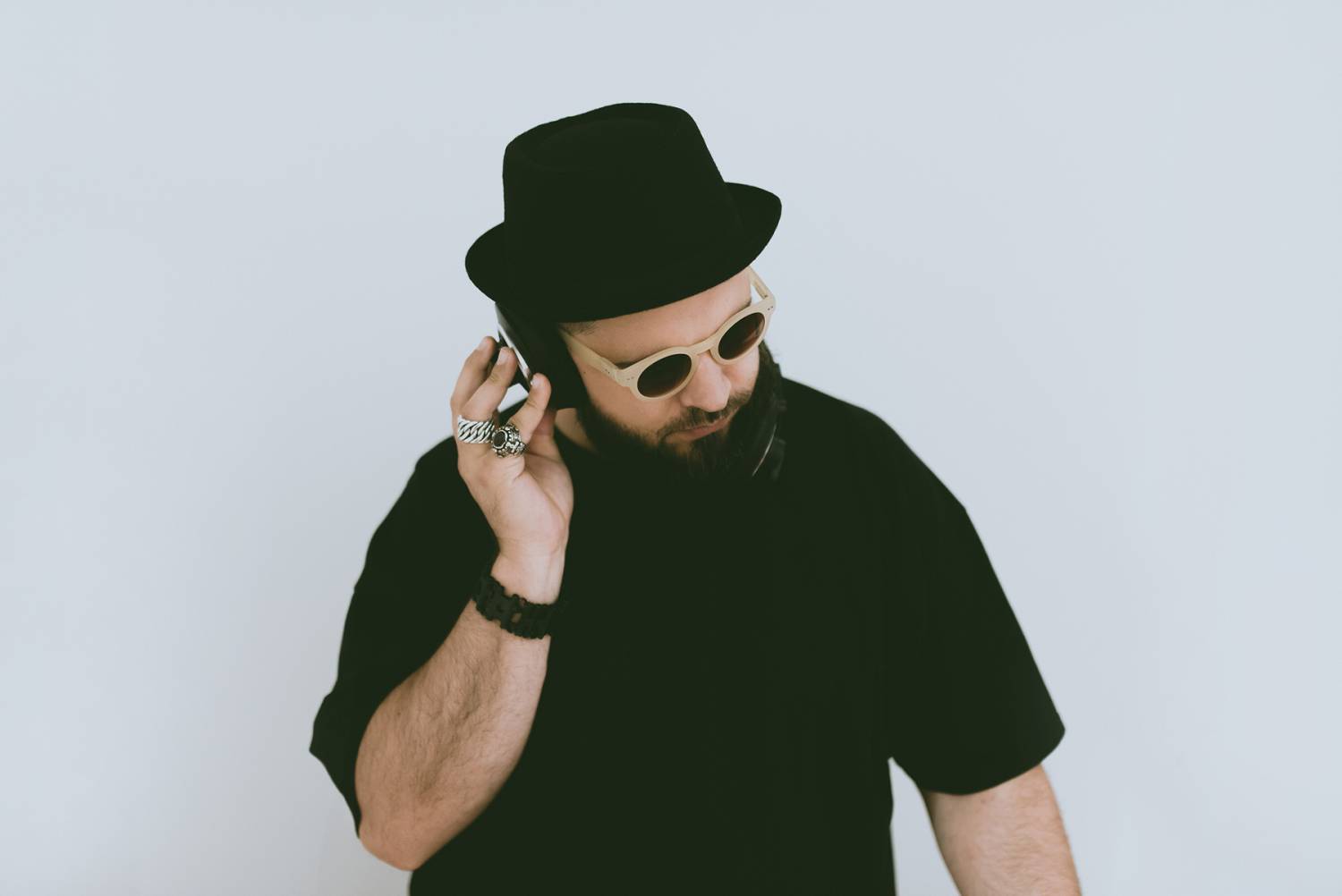 Wedding reception playlist
A wedding reception offers a versatile canvas for musical expression, and you have the freedom to play an array of music genres that resonate with your taste and the atmosphere you wish to create. Whether it's the classic tunes that tug at the heartstrings, contemporary hits that get everyone on their feet, or even a fusion of various musical styles, the choice is entirely yours. With the right playlist, you can craft a wedding reception soundtrack that ensures a memorable, inclusive celebration for all your guests.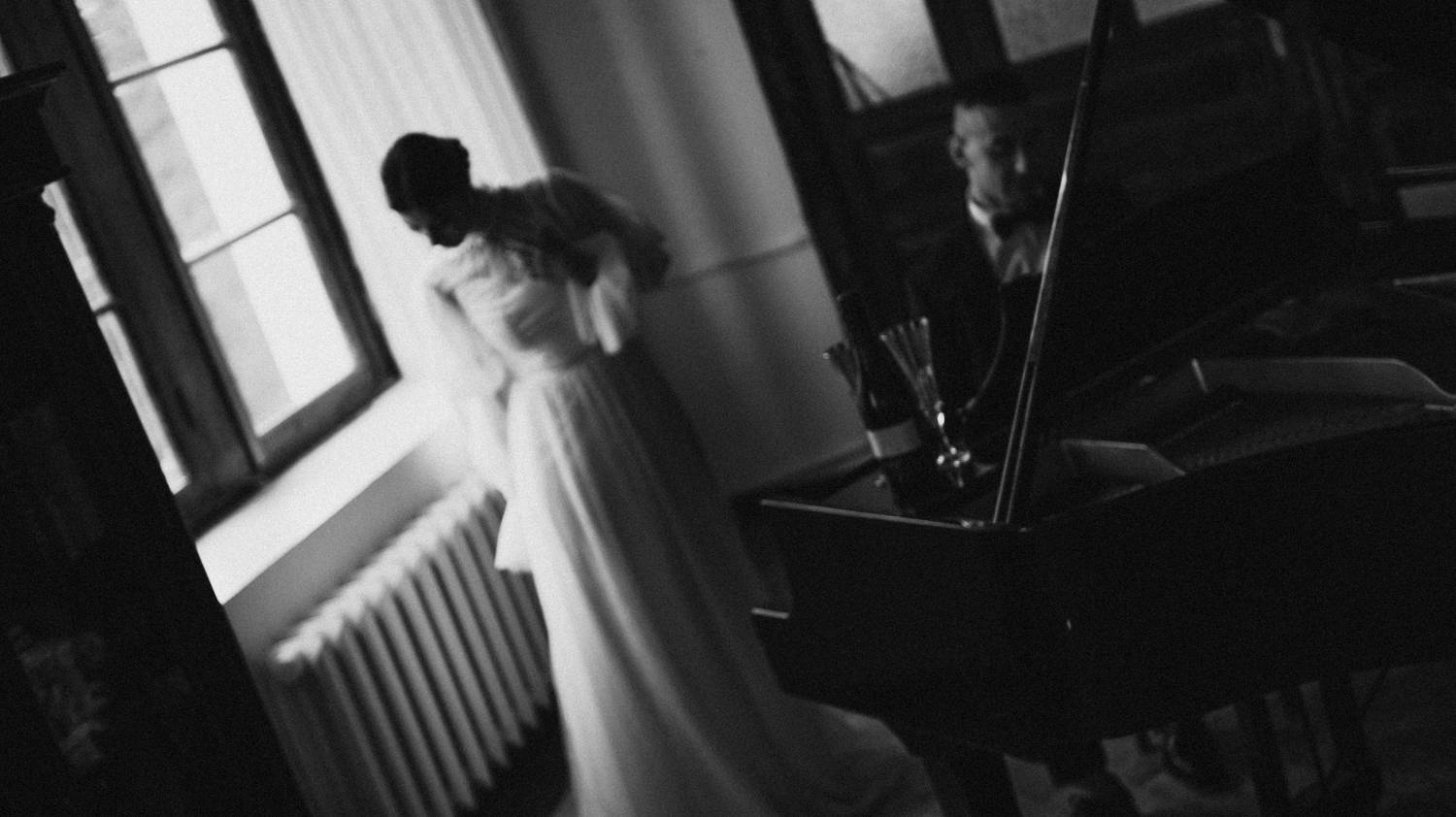 Andrew Mackenzie says that no recipe works well every time and in every case, which is why he creates a customised playlist for each married couple. As he states, a wedding is not a club but a private event. The most demanded music genres from the couples are '90s/2000s revival, house in all its declinations or an escalation of styles to techno or more niche styles.
Andrew Mackenzie believes in live mixing and not in automatic reproductions, otherwise, you don't have to hire a DJ, and you can just put on a premade playlist. Live mixing means joining several music tracks in sequence, i.e. switching from one track to another by aligning their beats per minute (bpm) by changing the speed of the track during pre-listening through headphones. When asked how he deals with guest requests during the party, he explains that by planning everything with the bride and groom months in advance, he leaves no room for impromptu requests that are not perfectly in keeping with the bride and groom's tastes.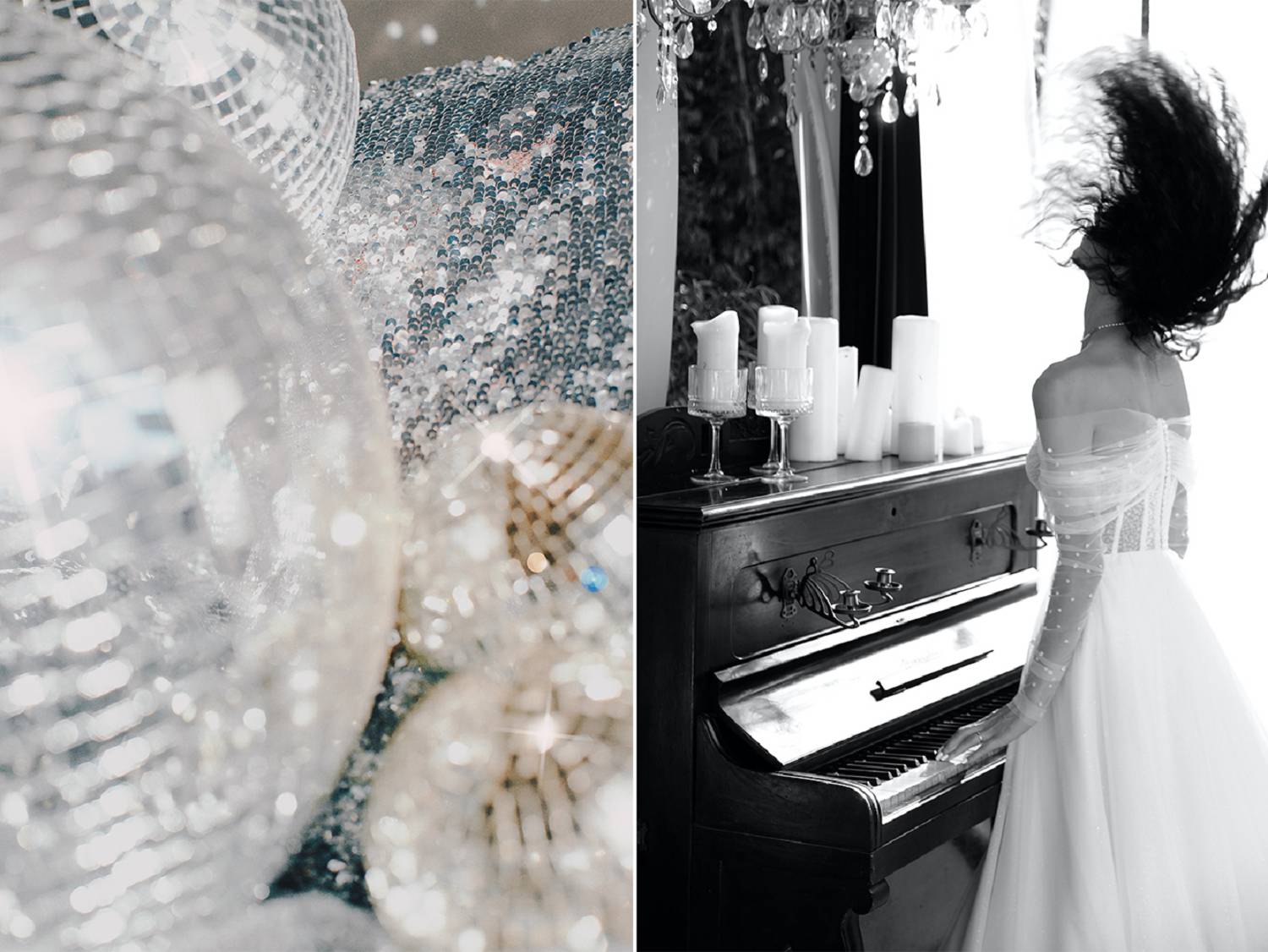 Creating a wedding music playlist
There are numerous advantages to hiring a professional DJ to create your wedding music playlist. Firstly, a DJ possesses extensive knowledge of various music genres and knows how to curate a well-balanced playlist that caters to diverse tastes and keeps the energy flowing smoothly throughout the event. Secondly, a professional DJ is skilled in reading the crowd, adapting to their preferences, and seamlessly transitioning between different musical styles, ensuring a packed dance floor and a memorable reception. Thirdly, they come equipped with top-quality sound and lighting equipment, ensuring the music sounds crystal clear and the dance floor is lit in a visually appealing manner. Finally, a professional DJ can troubleshoot technical issues and handle any unexpected challenges that may arise during the event, allowing you to relax and enjoy your special day without worrying about music and entertainment.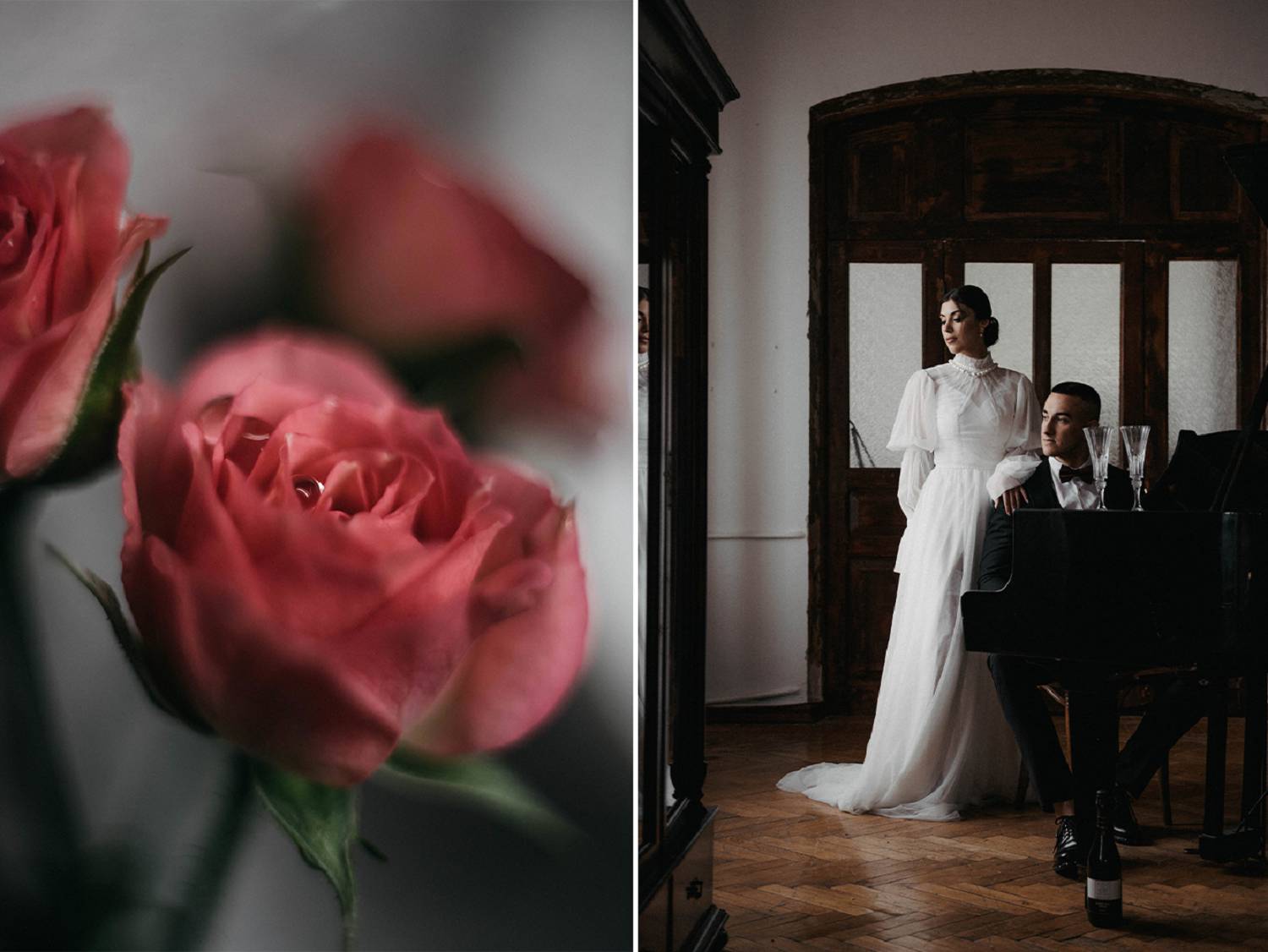 When hiring a professional wedding DJ, it's important to recognize that you can influence the music and tailor it to your specific taste. Professional DJs are adept at customizing playlists to suit the preferences and vision of the couple. This collaborative approach allows you to have a say in the selection of songs, ensuring that the music reflects your unique love story and resonates with your guests. This level of customization is one of the benefits of entrusting a professional DJ with your wedding music needs.
Andrew Mackenzie explains his process for working with the couple to understand their musical preferences and specific requests. To get to know the tastes of the bride and groom, he asks them to prepare a playlist with their favourite songs, one with the genres they love and one with everything they hate. This will help him outline a customised programme with which he will create the wedding soundtrack. If he doesn't receive specific instructions or is given carte blanche, he contacts the wedding planner and has her describe what the event will be like and what the details are. This will help him partly understand the bride and groom's tastes and create the right atmosphere for that context.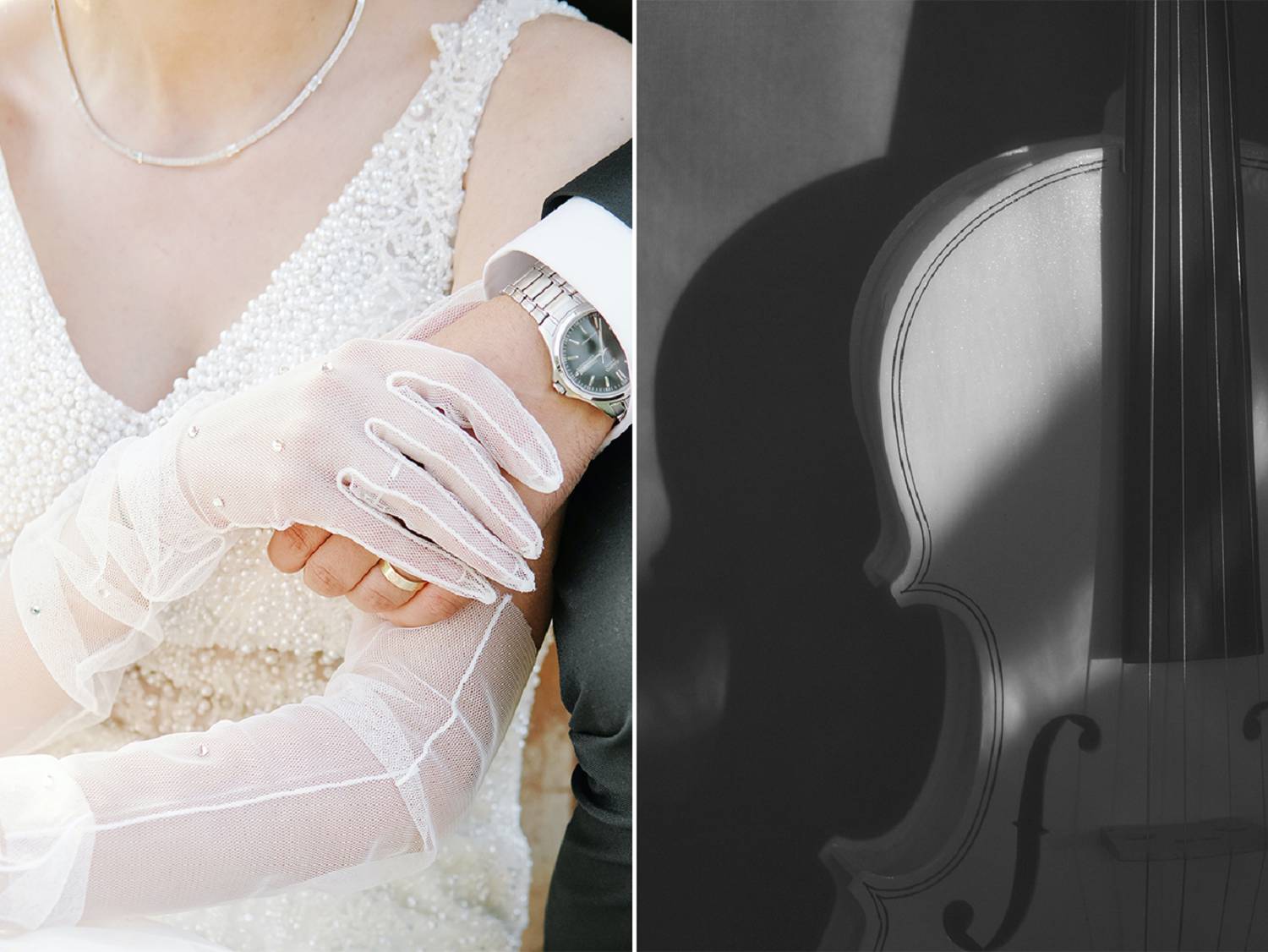 There is an exploratory phase in which he chats with the couple to get to know each other better, then he asks the couple to visualise the important moments of the event (cake cutting, first dance) and to match them with a song. He also asks for feedback on his mixes to understand which way to go with the wedding music.
Things to keep in mind when creating your wedding music playlist
Wedding music stands as a pivotal element of the wedding day, holding the power to set the tone and evoke emotions. As such, it should be approached with careful consideration, as the right selection can transform your celebration into a truly magical experience. To ensure the best musical experience for everyone, Andrew Mackenzie recommends keeping the average age of the guests in mind and being democratic and cross-disciplinary so that everyone can enjoy themselves.
It's important to keep in mind all the practicalities and keep up with a timely schedule. As Andrew Mackenzie explains, creating a perfect musical experience takes a lot of work that needs to be organised months before the event, which is why you should set a deadline of no more than one month before the event.
When planning your wedding music, always keep in mind the venue, especially if it's a non- traditional or an outdoor wedding venue. If the wedding takes place across several locations, it is important to have several complete stations in order not to have to move the equipment in front of the guests. There are several more aspects that Andrew Mackenzie lists, for example, it must always be borne in mind that, in order not to be damaged, the equipment must not take power surges, not stand in direct sunlight, nor take rain, humidity or other liquids (champagne pools etc.). Not less important, time limits must be respected, and, if it is required, in situations for al fresco occasions, Andrew Mackenzie proposes a silent disco.
Wedding music trends
When approaching wedding music trends, it's essential to strike a balance between what's currently popular and what resonates with your style and story. Start by researching the latest wedding music trends, but remember that while trends are valuable, don't forget to infuse your personality and preferences into the playlist. Consult with professional DJs or musicians who are well-versed in the latest trends and can offer guidance on incorporating them into your wedding. They can help you strike a balance between trendy and timeless. Finally, consider the tastes of your guests, ensuring that the music choices cater to a diverse audience and create a joyful, memorable experience for everyone in attendance. Balancing trends with timeless classics can help you achieve a perfect wedding music harmony.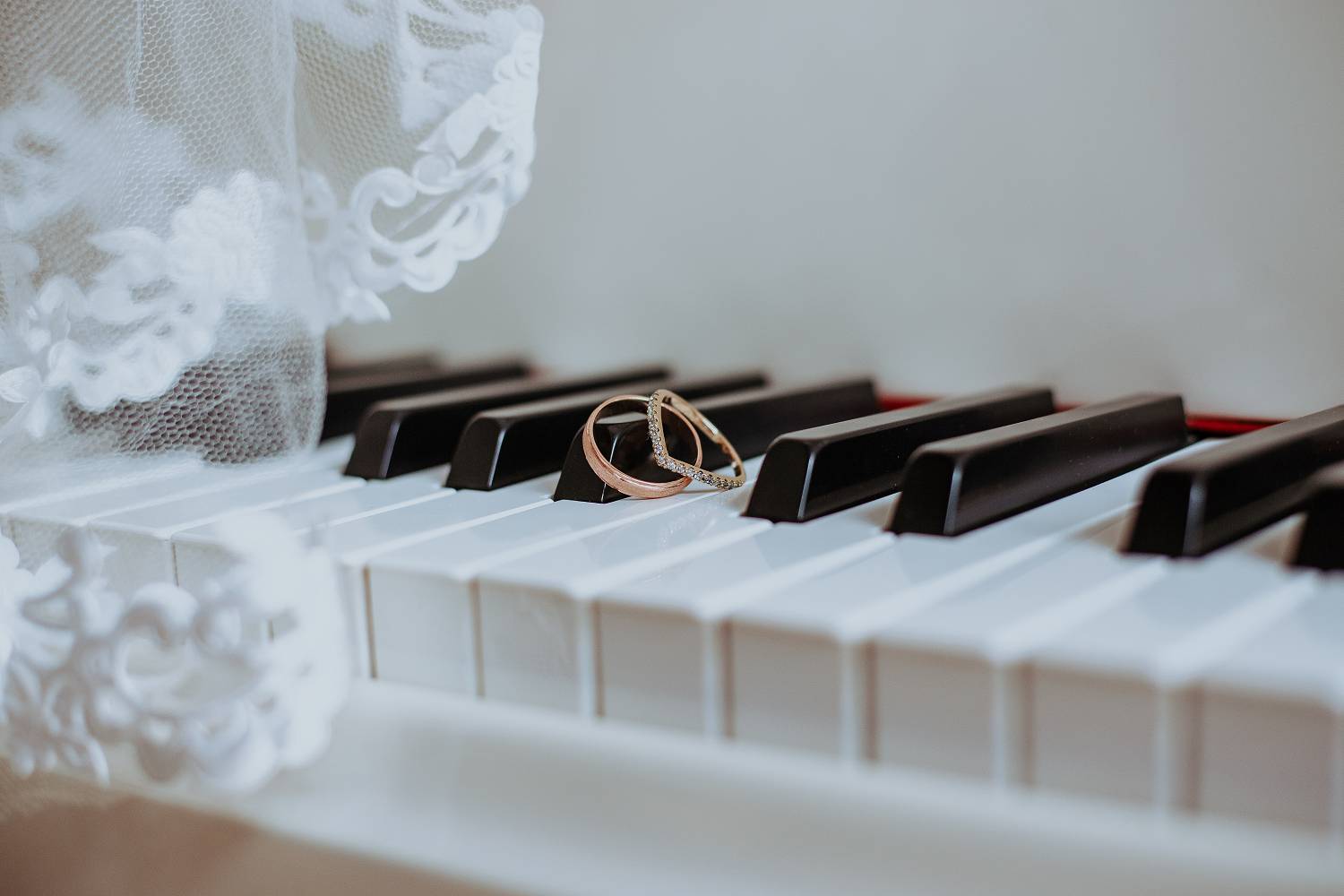 Andrew Mackenzie gives us insight into the Italian wedding music scene and tells us that, currently, new disco and 90s house are very popular. Additionally, lounge sax is one of many trends, but more generally, DJ sets combined with instruments (sax, violin, percussion) are very trendy. Foreign couples, on the other hand, like to include Dean Martin or some version of the song Volare (Nel blu dipinto di blu) in their playlist or songs from their tradition. He always does it gladly!
---
---
Author: Renāte Berga
Wedding DJ: Andrew Mackenzie