When it comes to destination weddings, France effortlessly claims its place as one of the world's most enchanting and romantic locales. From the historic châteaux of the Loire Valley to the picturesque vineyards of Bordeaux and the sun-kissed beaches of the French Riviera, the diverse regions of France offer an array of wedding venues.
The best time to get married in France
Don't forget to consider the seasonal weather changes in your chosen region to decide the best time to get married in France.
Ultimately, the best time to get married in France is when it aligns with your vision for the wedding, your preferred weather and seasonal aesthetics. It's essential to plan the specific requirements and logistics associated with your chosen time of year.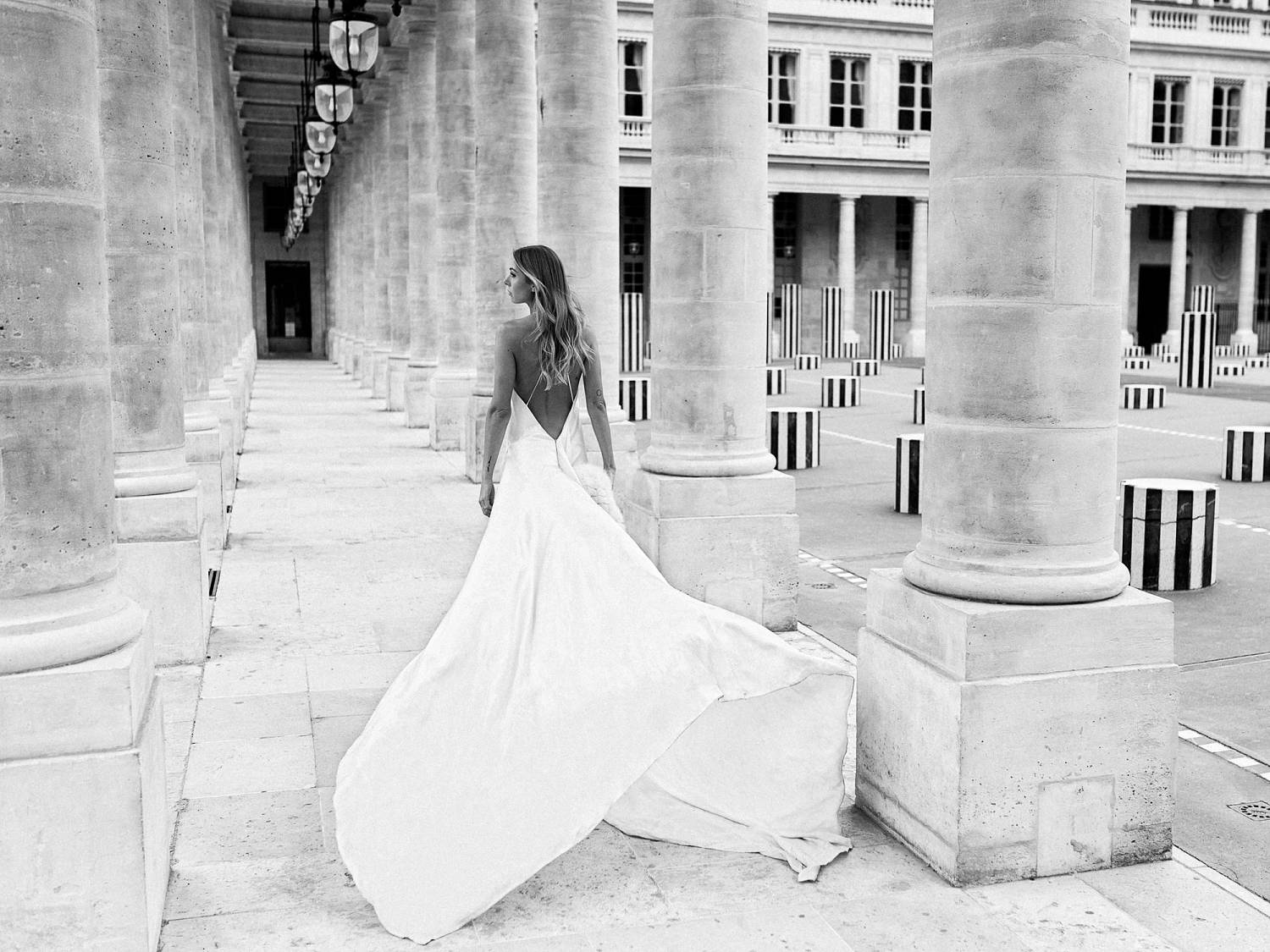 Spring (March to May) is a popular time for weddings in France, especially in April and May. The weather is generally mild, well suited for an outdoor wedding, and the countryside comes alive with blooming flowers and lush greenery.
Summer (June to August) is the peak wedding season in France, particularly from June to early July. It is warm and sunny, ideal for outdoor ceremonies and receptions. However, popular wedding venues may be more crowded during this time, and some regions can get quite hot.
Autumn (September to November) is a beautiful time for weddings in France, especially in September and October. The weather is still pleasant, and the changing colours of the foliage create a stunning setting for outdoor celebrations. It's also a good time for vineyard weddings as it's harvest season.
Winter (December to February) weddings in France can be magical, especially if you choose a cosy château or a winter wonderland setting in the Alps. Some regions can get cold, and there's a chance of snow, which can add to the charm of the celebration.
Let's embark on a captivating journey through the most sought-after regions and the best wedding venues in France.
French Riviera
The French Riviera, also known as the Côte d'Azur, is a glamorous stretch of coastline along the Mediterranean Sea. It is renowned for its beaches, luxurious resorts, vibrant nightlife, and towns like Nice, Cannes, and Saint-Tropez, making it a popular destination for celebrities, travellers, and couples planning their weddings.
Some of the world's most luxurious hotels are on The French Riviera, many of which offer stunning seaside wedding venues, beautiful gardens, and top-notch amenities. These hotels often have dedicated wedding planners to assist with organizing every aspect of the event. Hotel du Cap-Eden- Roc is an iconic and luxurious hotel set on a private peninsula with views of the Mediterranean Sea. Hotel Negresco is a legendary Belle Époque hotel in Nice, known for its opulent decor and rich history. Its iconic façade and elegant interiors create a luxurious ambience, perfect for a lavish wedding affair.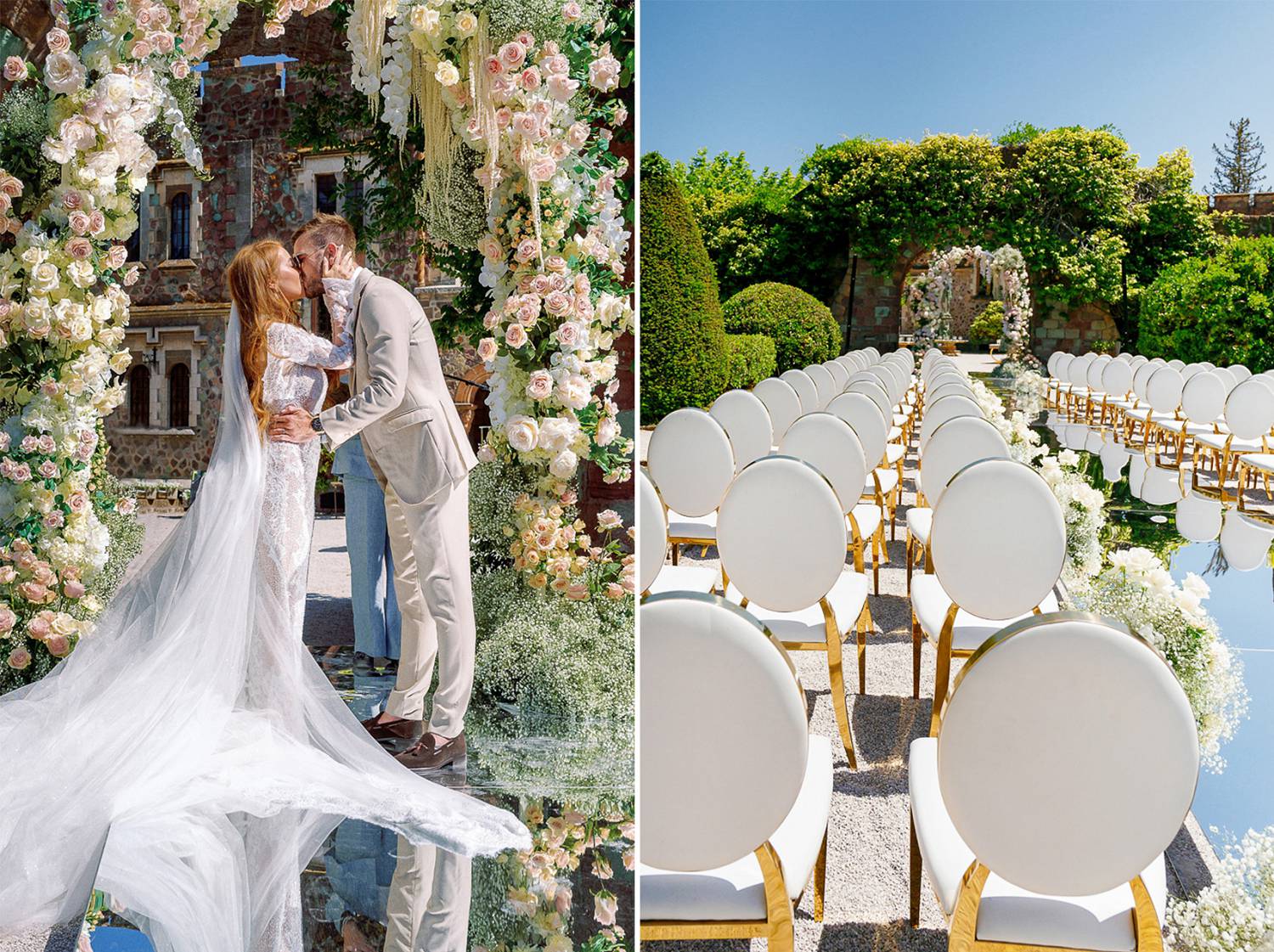 Beachfront weddings are incredibly popular on the French Riviera. Beach wedding venues in France often provide a relaxed and laid-back atmosphere, ideal for couples who want a more casual wedding. Plage Keller is an exclusive beach club that provides a sophisticated ambience and gourmet dining options. Plage de la Mala is a secluded and picturesque beach near Monaco and offers a more intimate and natural setting for a beach wedding. Surrounded by cliffs and clear waters, it provides a romantic escape for couples seeking a serene seaside celebration. Plage Paloma, with its rustic-chic decor, beachfront dining, and scenic coastal views, offers a laid-back atmosphere for bohemian weddings.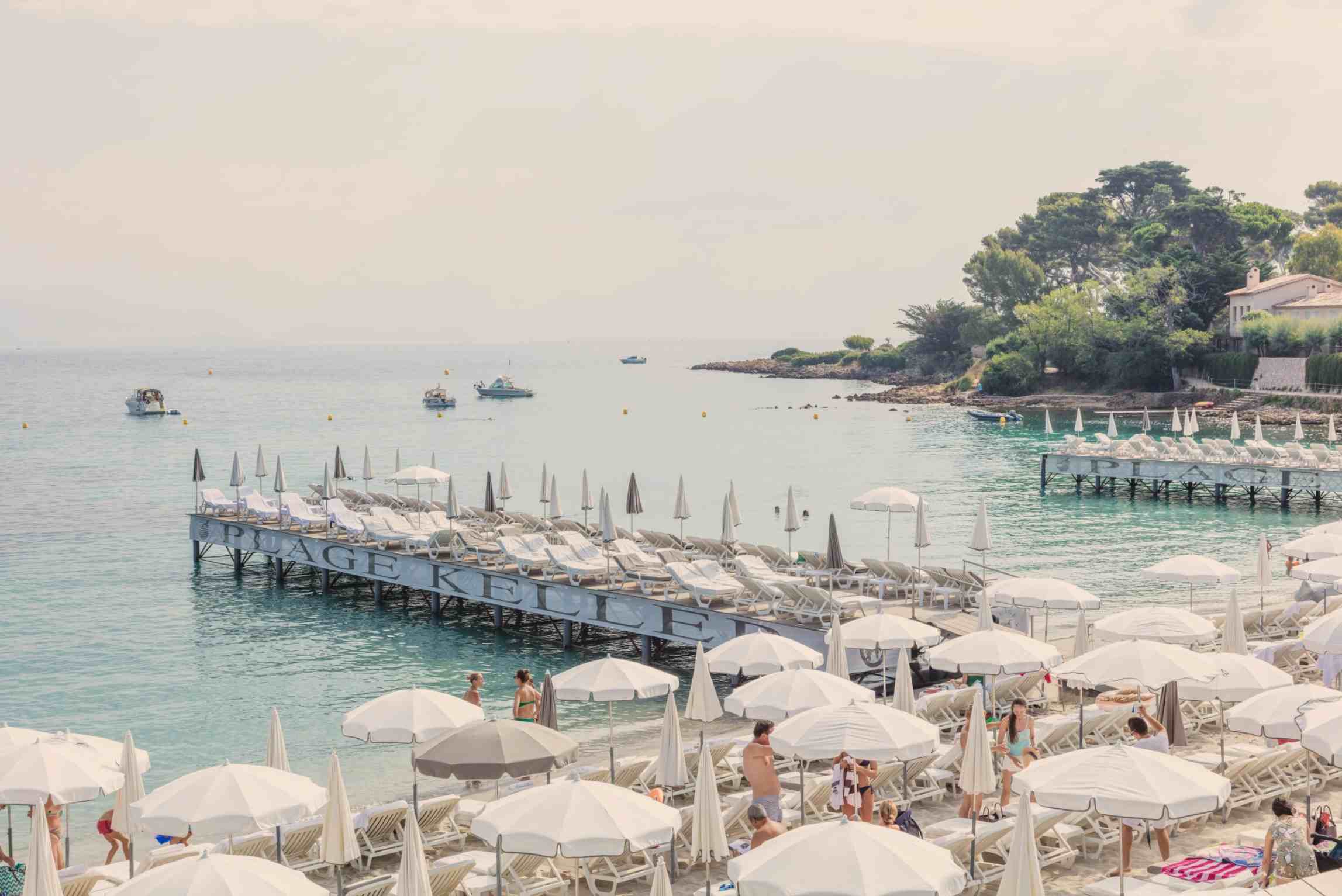 Provence
Provence, located in southeastern France, is a region renowned for its charming wedding venues. With its lavender fields, olive groves, and historic towns, Provence offers a quintessential Mediterranean experience that captivates couples with beauty and a relaxed way of life.
Traditional Provencal mas (farmhouses) are popular rustic wedding venues, particularly for couples seeking a rural and authentic atmosphere. These properties often have stone facades, terracotta tiles, and beautiful outdoor spaces. Mas de la Rose is a 17th-century mas surrounded by vineyards and gardens, offering a tranquil wedding venue. Its Provençal charm, elegant accommodations, and gourmet cuisine make it a sought-after wedding venue.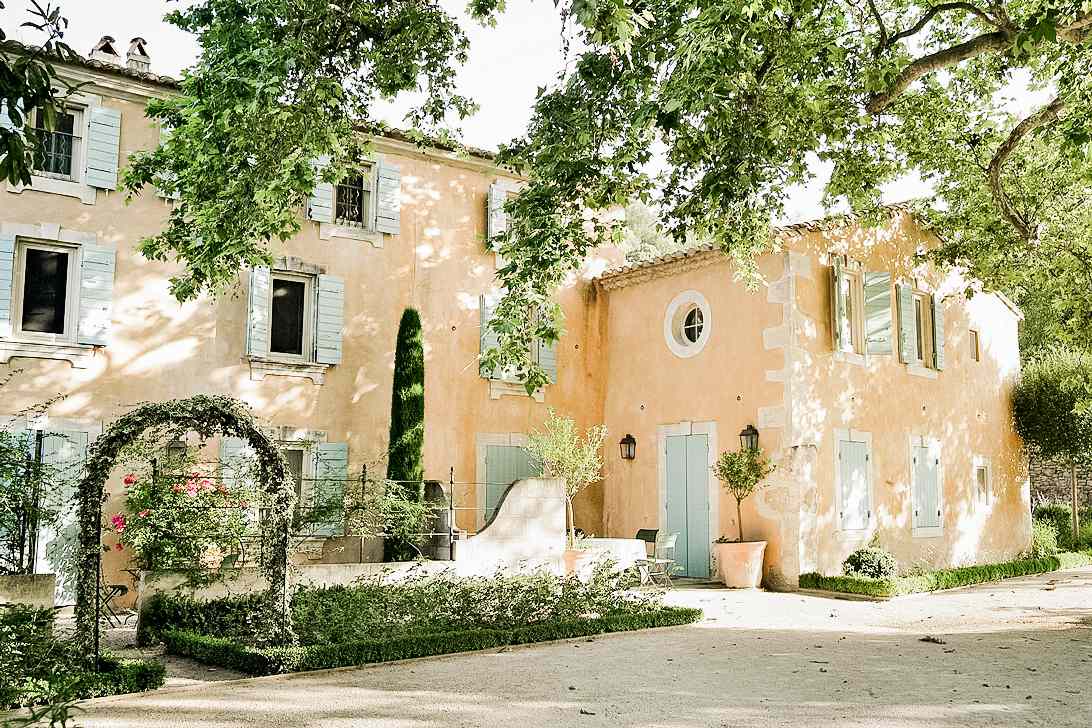 Bastides are traditional country houses in Provence that can serve as intimate and charming wedding venues, reflecting the region's architectural heritage. Set in the village of Mougins, Bastide de Puget offers a blend of Provençal charm and modern comfort. Its beautiful terraces, landscaped gardens, and elegant reception rooms are perfect for a Provence-inspired wedding.
Provence is famous for its lavender fields, and some venues provide opportunities to have weddings amidst these fragrant and colourful landscapes. Note that most lavender fields are working farms and are not typically used as wedding venues. A venue in Provence, close to lavender fields that provides a beautiful setting for a lavender-inspired wedding, is Le Clos Saint Estève. Situated in the perfume capital of Grasse, this venue is surrounded by fragrant flower fields, including lavender.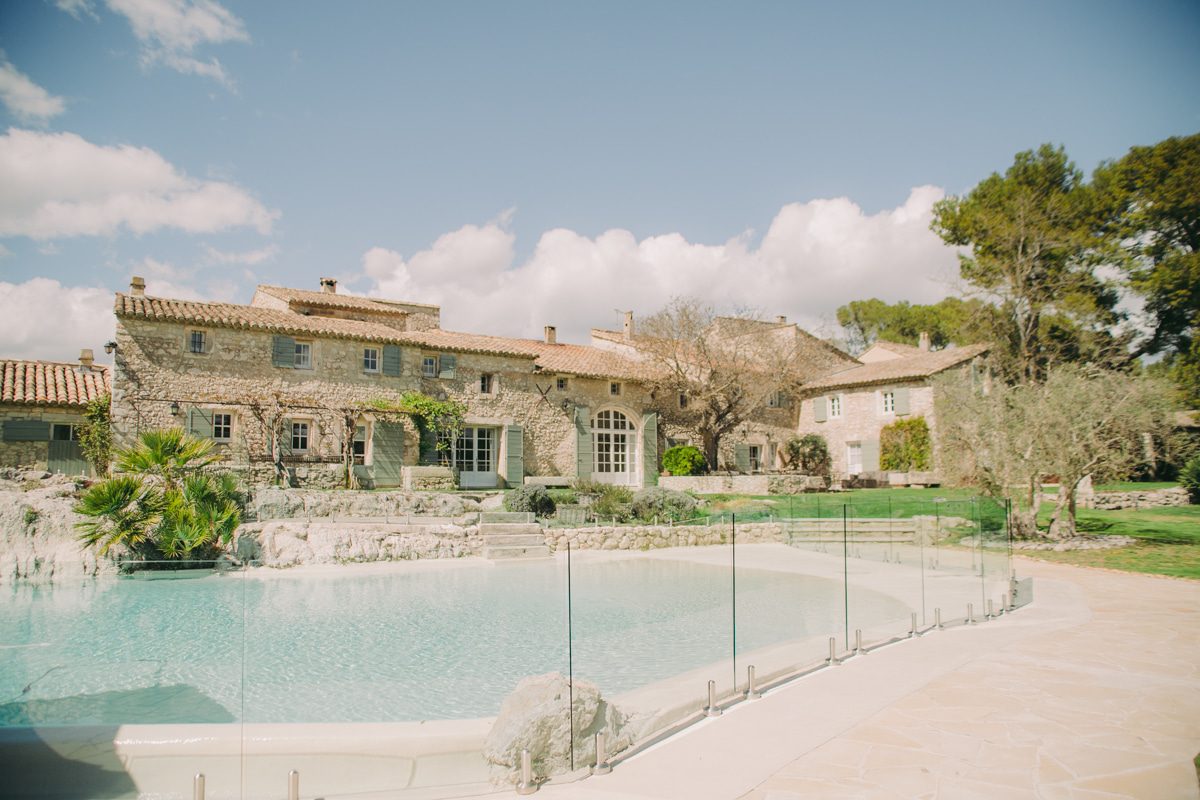 Loire Valley
The Loire Valley, located in central France, is renowned for its enchanting châteaux, making it the top region for castle wedding venues. It is often referred to as the Garden of France due to its fertile valleys and abundant gardens. The Loire River flows through the region, providing stunning riverside wedding venues.
Castle wedding venues in the Loire Valley provide a fairytale wedding destination. One of the most iconic châteaux in France, Chambord offers a grand and majestic setting for a destination castle wedding because of its impressive architecture, vast grounds, and historic charm. Known as the Château of the Ladies, Chenonceau is famous for its elegant architecture and unique location spanning over the River Cher. But Château de Blois, with its multiple architectural styles, reflects the rich history of the Loire Valley. Its grand halls, beautiful gardens, and panoramic views create a majestic setting for a castle wedding in France.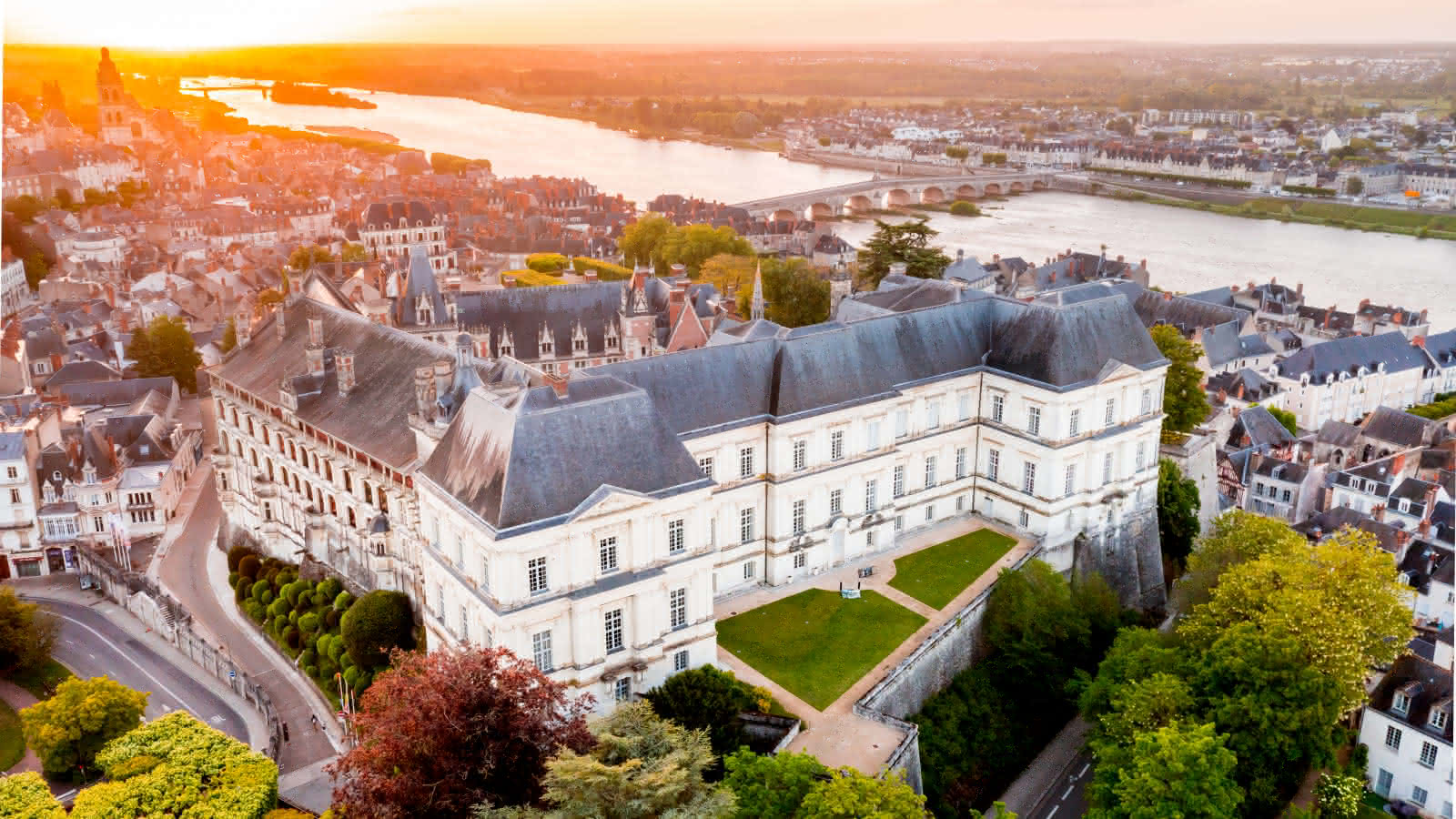 Bordeaux
Bordeaux, as a wedding destination, offers a perfect blend of romance, elegance, and gastronomic delights. Bordeaux is famous for its wine, and many vineyards in the surrounding countryside serve as wedding venues. Winehouse properties often offer beautiful gardens, vineyard views, and opportunities for wine tastings. Château Giscours features vine-covered grounds and elegant reception spaces. With its historic charm and extensive vineyards, Château Kirwan provides a classic and elegant setting for vineyard weddings. Its beautiful outdoor spaces and luxurious interiors make it a sought-after wedding venue.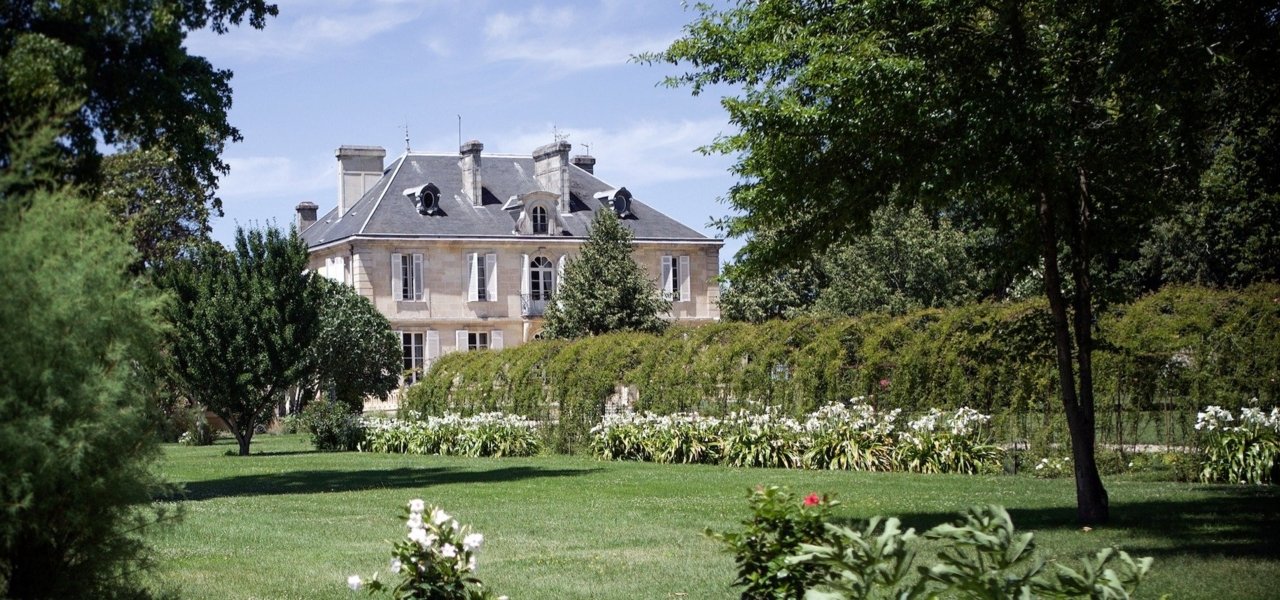 Normandy
Normandy's historical importance traces back to the medieval period when it was a religious and cultural centre. During this time, many impressive religious structures were built, reflecting various architectural styles such as Romanesque and Gothic. One of the most impressive abbeys in Normandy is Abbaye du Mont-Saint-Michel. Perched on a rocky island surrounded by the sea, this is a magical venue for a wedding ceremony.
Seaside wedding venues in Normandy offer couples the opportunity to exchange vows against the backdrop of the beautiful French coastline. For example, Domaine Saint Clair Le Donjon is a historic hotel that offers breathtaking views of the English Channel and the famous Étretat cliffs, creating a dramatic and scenic backdrop for a seaside wedding.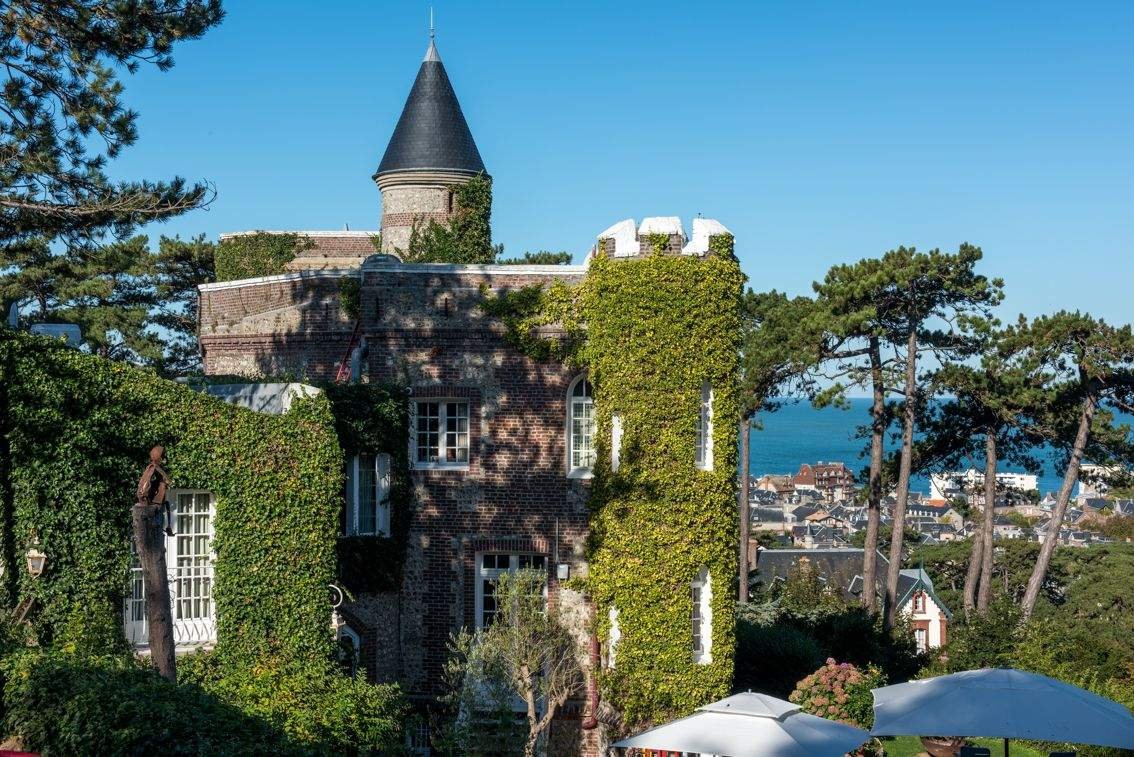 Brittany
Brittany, situated in northwest France, is renowned for its rugged coastline and rich Celtic heritage. Its charming fishing villages, ancient megalithic sites, and medieval towns add to its enchanting character as one of France's most distinctive regions.
If you dream of a private and intimate wedding experience, Brittany is the region to look for more secluded wedding venues in France, such as La Maison des Lamour. This charming guesthouse on Île de Batz offers a quaint setting for weddings. Its lovely gardens and proximity to the sea create a serene atmosphere for a private celebration.
Brittany's fishing villages offer authentic French wedding venues, combining coastal beauty with traditional maritime ambience. For example, in the quaint fishing village of Sainte-Marine on the banks of the Odet River, Hotel de la Plage offers stunning views of the river and the sea.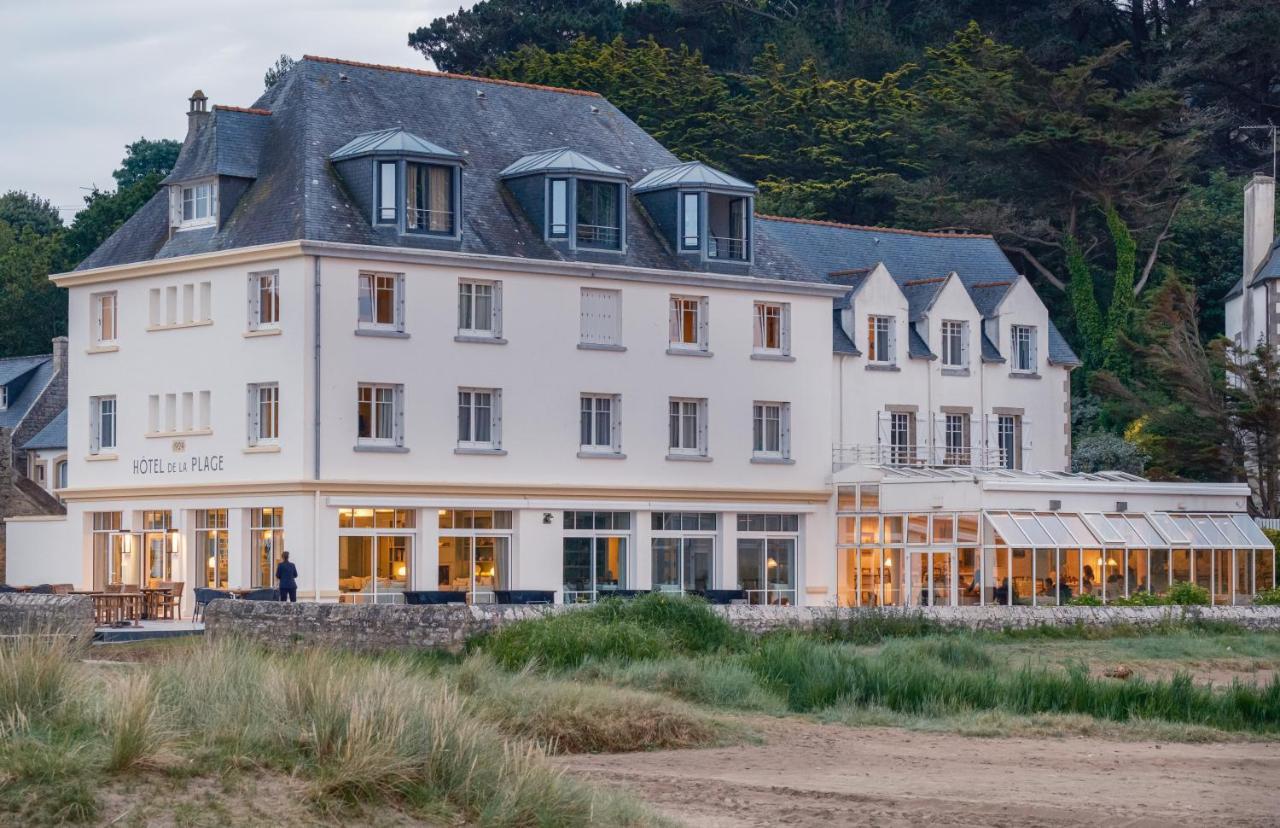 Lorraine and Alsace
Lorraine in northeastern France is known for its diverse history and cultural influences. Lorraine, as a wedding destination, provides a romantic ambience with its historic wedding venues, such as Gothic castles, picturesque vineyards, and serene countryside wedding venues. Alsace, situated in northeastern France, is renowned for its charming half-timbered houses, picturesque vineyards, and rich cultural heritage influenced by French and German traditions. With its fairy-tale villages, historic towns, and scenic landscapes, Alsace offers couples a delightful wedding experience. Some gardens and historic sites in Lorraine provide culturally infused wedding venues. Known as the Little Versailles of Lorraine, Château de Lunéville features beautifully landscaped gardens and elegant reception rooms, providing a regal wedding venue.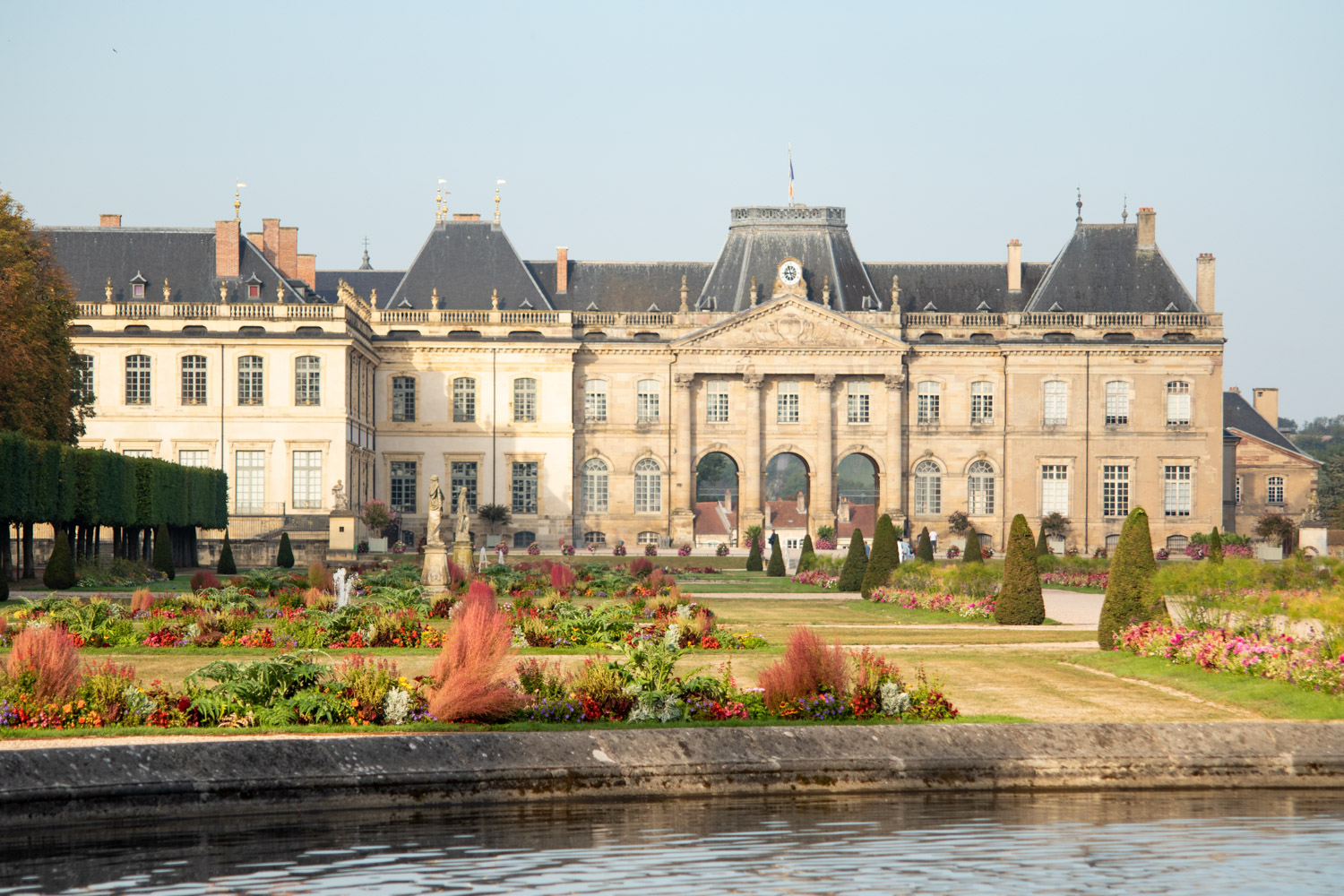 In the Vosges Mountains, couples can find picturesque alpine retreats that offer cosy and intimate wedding venues amidst stunning natural surroundings. Les Adrets de la Bresse is a vacation rental property with spacious accommodations and a tranquil mountain setting, making it suitable for a private wedding retreat.
Some villages in Alsace are characterized by half-timbered houses that can serve as intimate wedding venues, reflecting the region's distinctive architectural style. Situated in Strasbourg's city centre, La Maison Kammerzell is an iconic half-timbered house that dates back to the 15th century. Another charming yet luxurious wedding venue in France is Le Relais de la Poste. Situated in La Wantzenau, this traditional half-timbered building houses a Michelin-starred restaurant and provides a rustic atmosphere for intimate wedding celebrations.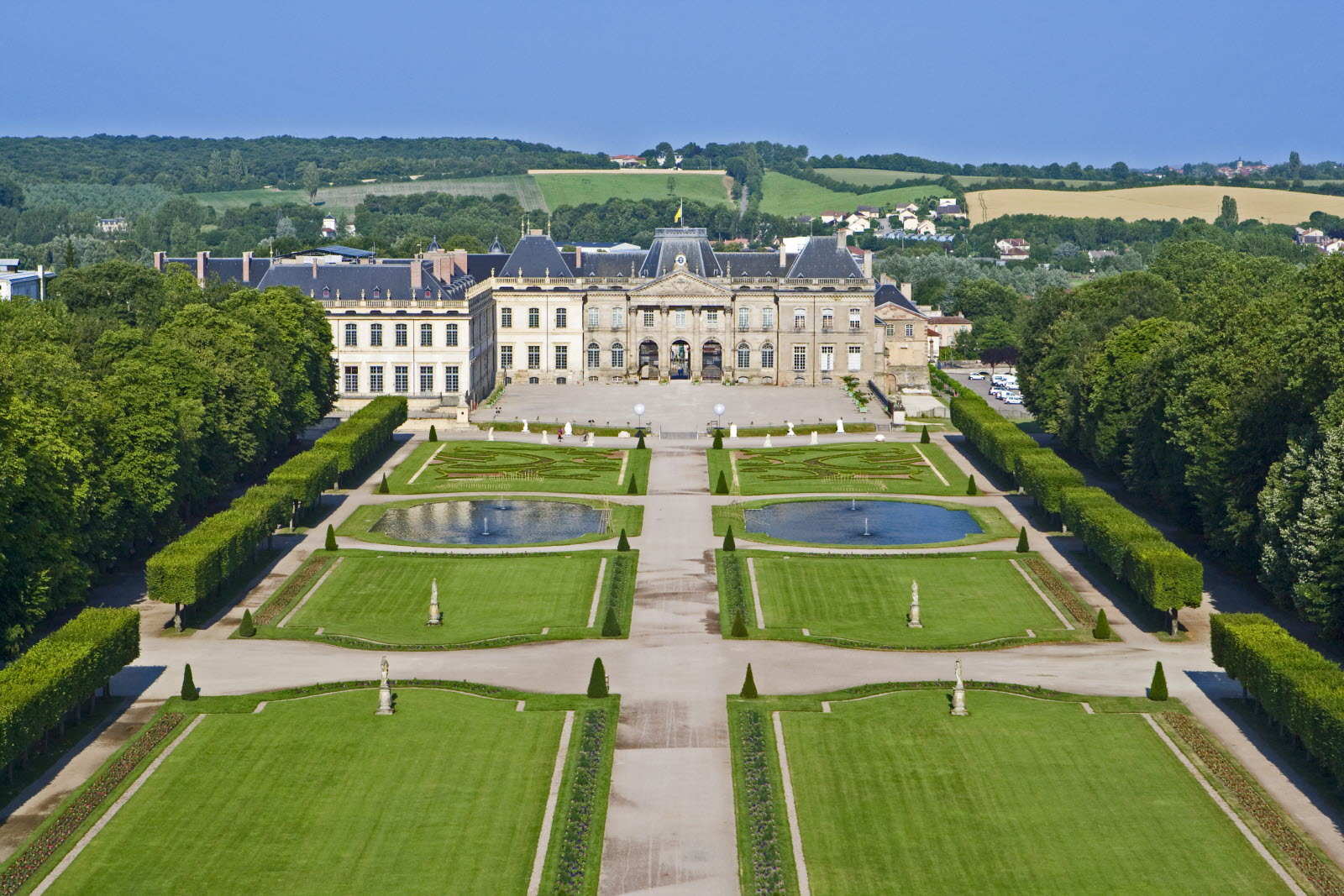 Champagne
Champagne, as a wedding destination, offers a sparkling and romantic ambience that perfectly complements the joyous celebration of love. The region's rolling vineyards, historic champagne houses, and charming villages provide all the components for a bubbly celebration. Some Champagne houses and vineyards offer exquisite settings for weddings, just check the wedding venue availability with your favourite Champagne house. For example, the boutique champagne house André Bergère in Vallée de la Marne offers vineyard views and a cosy atmosphere for small vineyard weddings.
Some venues in Champagne, such as Château de Boursault, are located along the Marne River, offering a tranquil and scenic backdrop for couples who prefer riverside wedding venues. To surprise your guests, have your wedding celebration on a Champagne train. The concept of a Champagne train involves travelling on a specially designed train while enjoying the scenic landscapes and, most notably, indulging in Champagne tasting on board. The train carriages are elegantly decorated to create a refined and celebratory atmosphere, making the experience a delightful social affair. Champagne trains offer a memorable way to explore the Champagne region and indulge in the iconic sparkling wine. It's a journey filled with romance, elegance, and bubbly joy, making it a one-of-a-kind wedding celebration.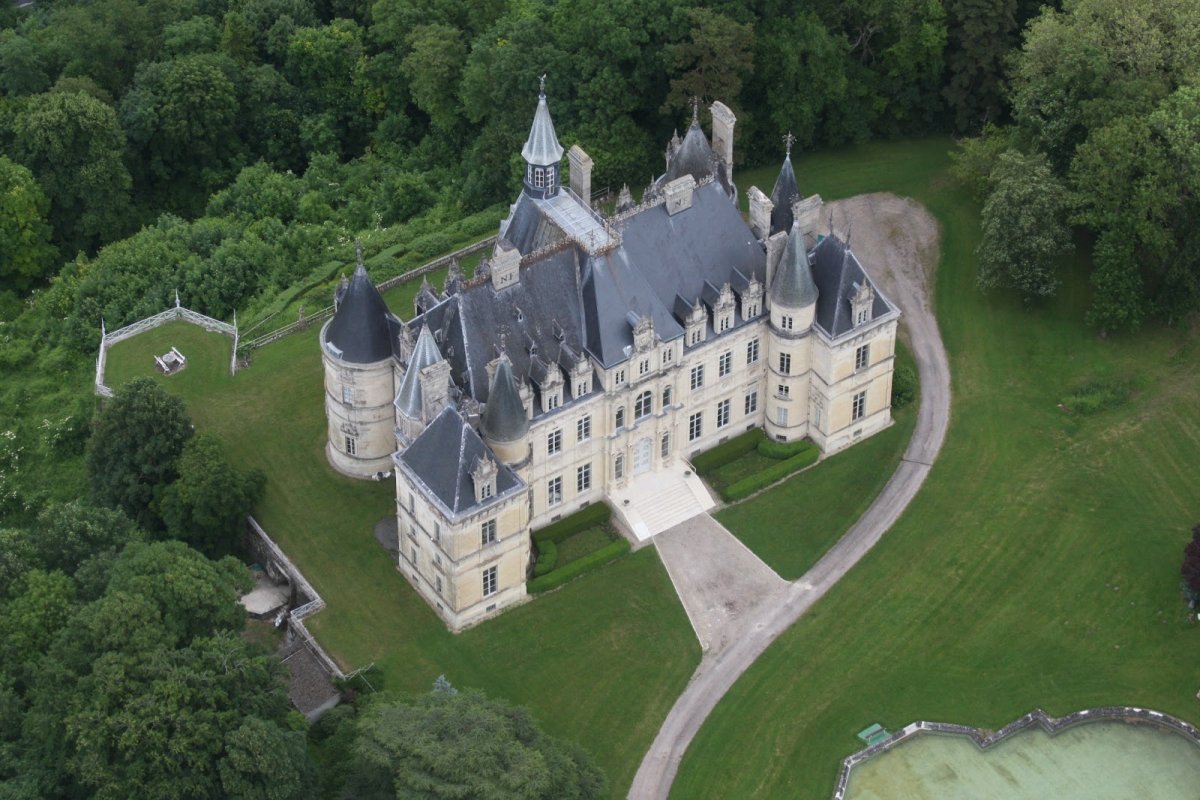 Burgundy
With its picturesque vineyards, historic châteaux, and medieval towns, Burgundy offers couples a delightful blend of gastronomy, culture, and natural beauty. The region's esteemed wines, including Pinot Noir and Chardonnay, add to its allure, making Burgundy a captivating wedding destination for wine enthusiasts seeking a quintessentially French experience.
Many vineyards in Burgundy offer idyllic settings for weddings. Château de Santenay offers an elegant and historic wedding venue. Château de Pommard also provides a picturesque backdrop for a romantic vineyard wedding.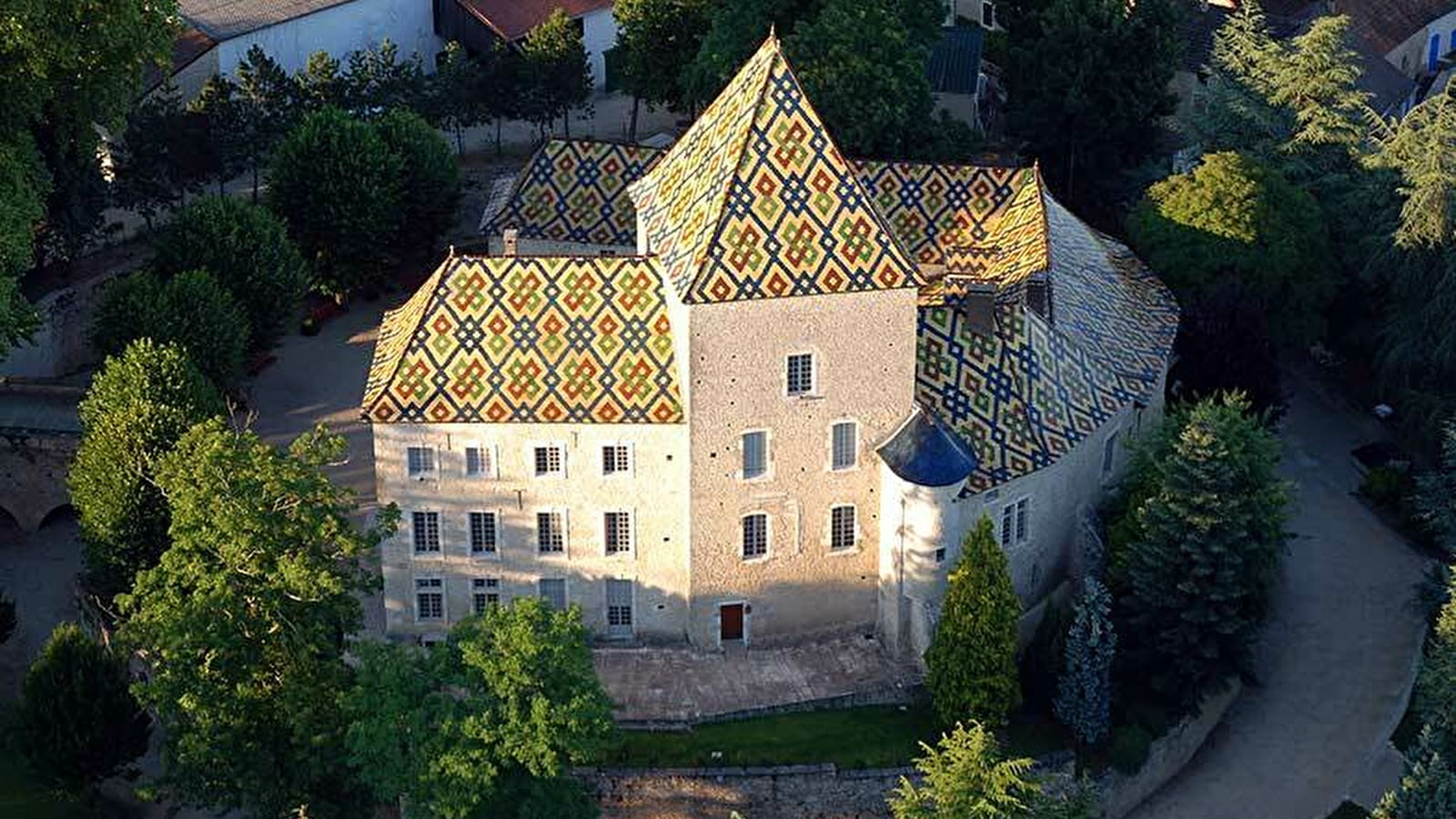 Rhone-Alpes
Rhone-Alpes in southeastern France, with its majestic mountains, pristine lakes, and charming villages, is a diverse wedding destination.
In the French Alps, couples can find alpine resorts and mountain chalets that offer breathtaking views and a cosy atmosphere for mountain weddings. Chalet Pelerin is a luxurious mountain chalet that offers stunning views of the surrounding peaks, making it an ideal venue for a remote alpine wedding. Le Chalet Zannier offers a serene atmosphere, surrounded by beautiful alpine landscapes, making it a perfect venue for a mountain retreat wedding in France.
The Rhone-Alpes region has stunning lakes, such as Lake Annecy (Pearl of the French Alps) and Lake Geneva, providing beautiful lakeside wedding venues. Located on the shores of Lake Annecy, Hôtel Impérial Palace provides a luxurious lakeside wedding venue. But on the shores of Lake Geneva, Château de Coudrée is a beautiful castle hotel that offers a magical atmosphere for weddings.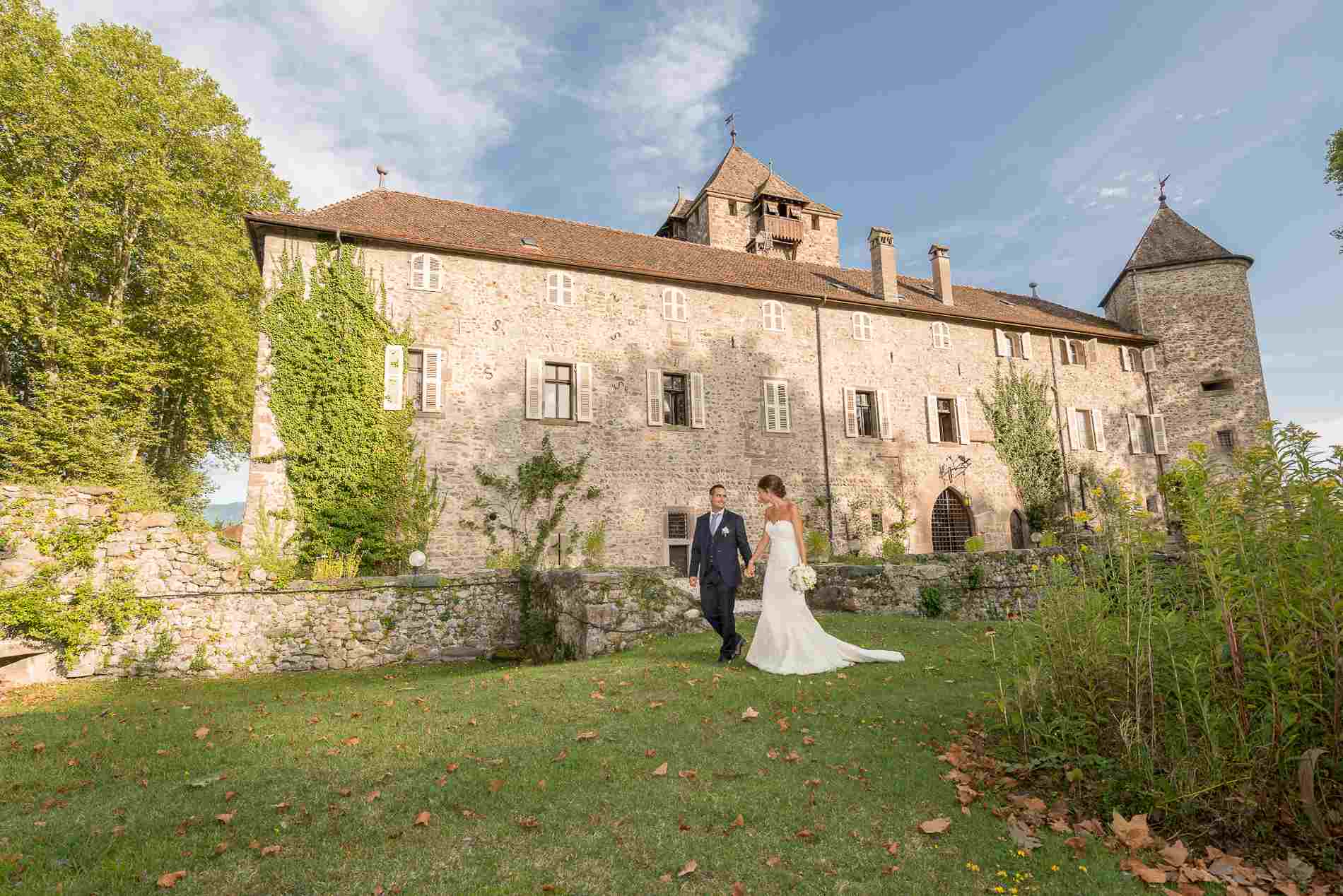 Author: Renāte Berga
Photo: Linas Dambrauskas