Portugal stands out as a distinctive wedding destination because of its stunning landscapes, golden beaches, historic cities, lush vineyards, as well as its mild climate, and rich cultural heritage that adds to the allure.
Hosting a wedding in Portugal can be a meaningful cultural exchange for the couple and their guests as they immerse themselves in the local customs and music. Infuse elements of Portuguese culture into your wedding, such as traditional Fado music and authentic cuisine. The concept of saudade, a deep emotional state of longing, and the melancholic music genre of Fado are unique cultural aspects that reflect Portugal's soulful and introspective character and will add emotional depth to your destination wedding in Portugal.
You could also blend your cultural traditions with Portuguese customs for a fusion celebration representing you and the wedding destination.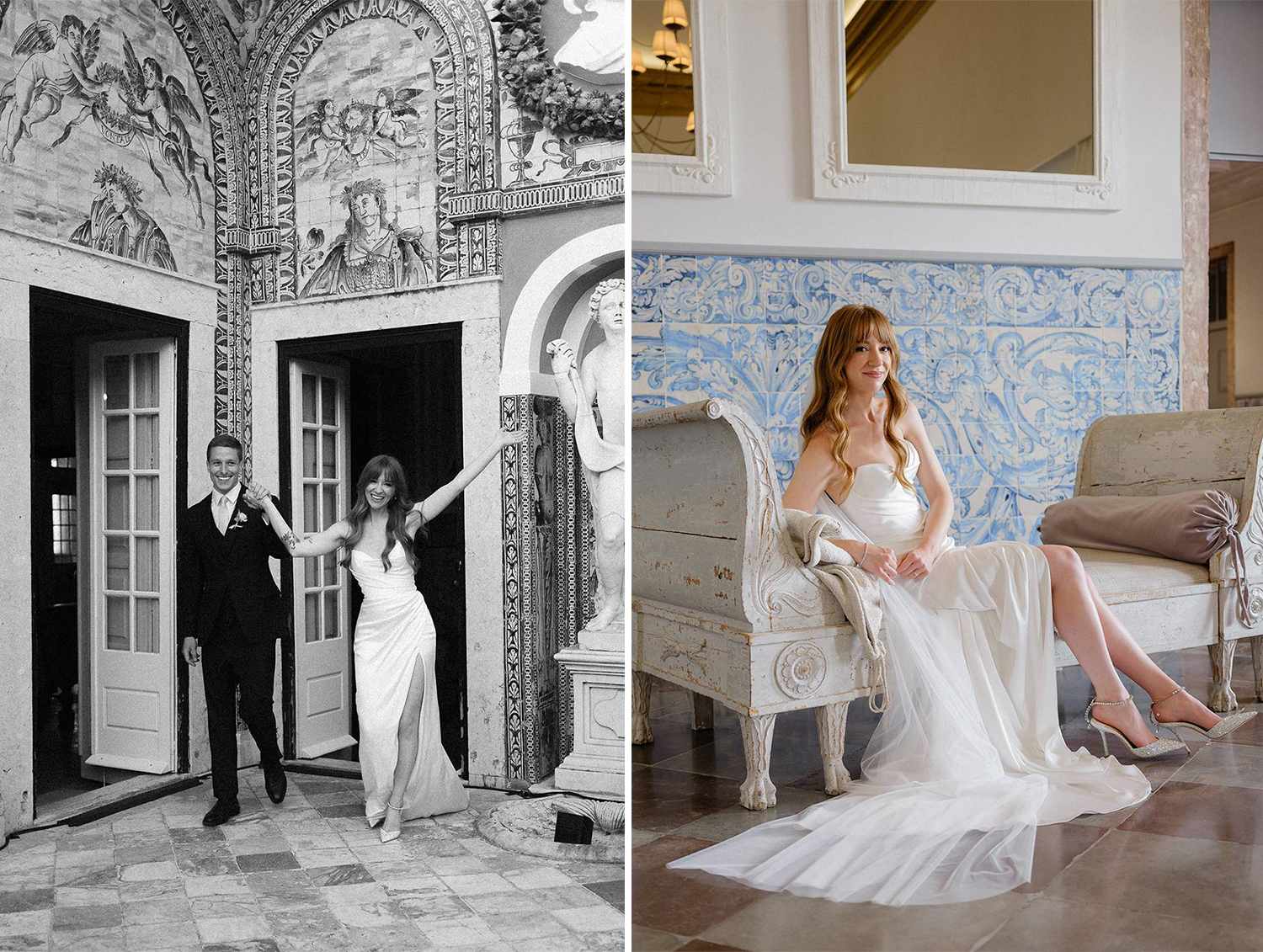 Portugal's renowned hospitality and friendly locals create a welcoming and relaxed environment, making everyone feel part of a close-knit community during the celebration. Another advantage – Portugal is well-connected to major international airports and has a developed tourism infrastructure, making it relatively easy for couples and their guests to travel to and within the country.
We offer a curated selection of the best wedding service providers in Portugal, particularly focusing on wedding photographers, as Portugal has a high-level wedding photography scene.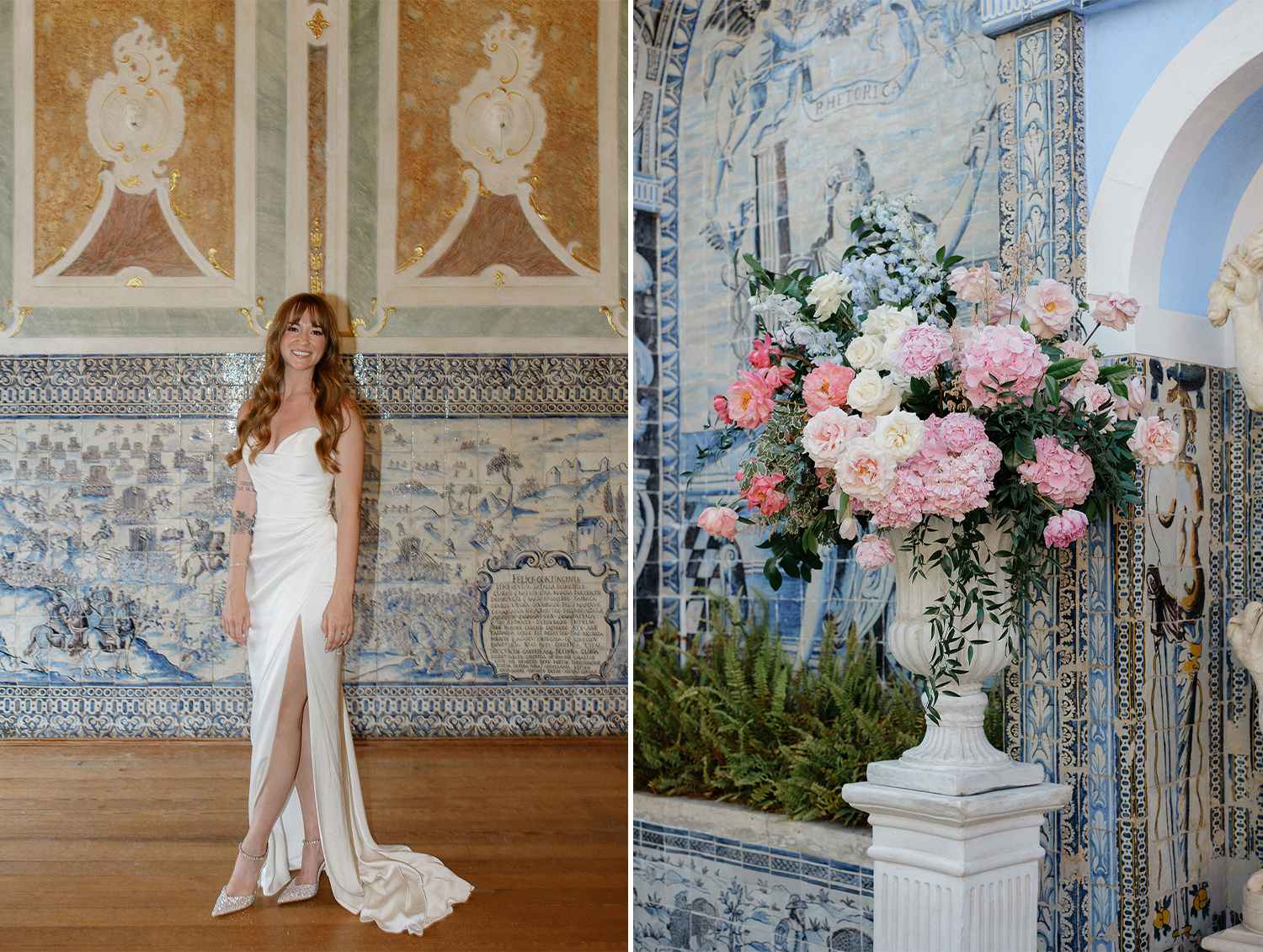 Wedding Planners in Portugal / Something New Weddings
From selecting unique wedding venues in Portugal, like coastal cliffs or historic palaces, to incorporating local traditions and flavours into the celebration, the process becomes a tapestry of authenticity. Navigating the logistics and legal requirements, and coordinating with local vendors isn't an issue if you entrust it to experienced professionals who understand the nuances of Portuguese weddings.
Brigitte from Something New Weddings is passionate about weddings and events – the creativity, logistics, and satisfaction of a well-executed plan. Each wedding for her is a collaborative effort, placing the couple at the heart of every decision. Amid busy schedules and the challenges of planning from afar, she guides and manages the process, allowing the couple to focus on the enjoyable aspects.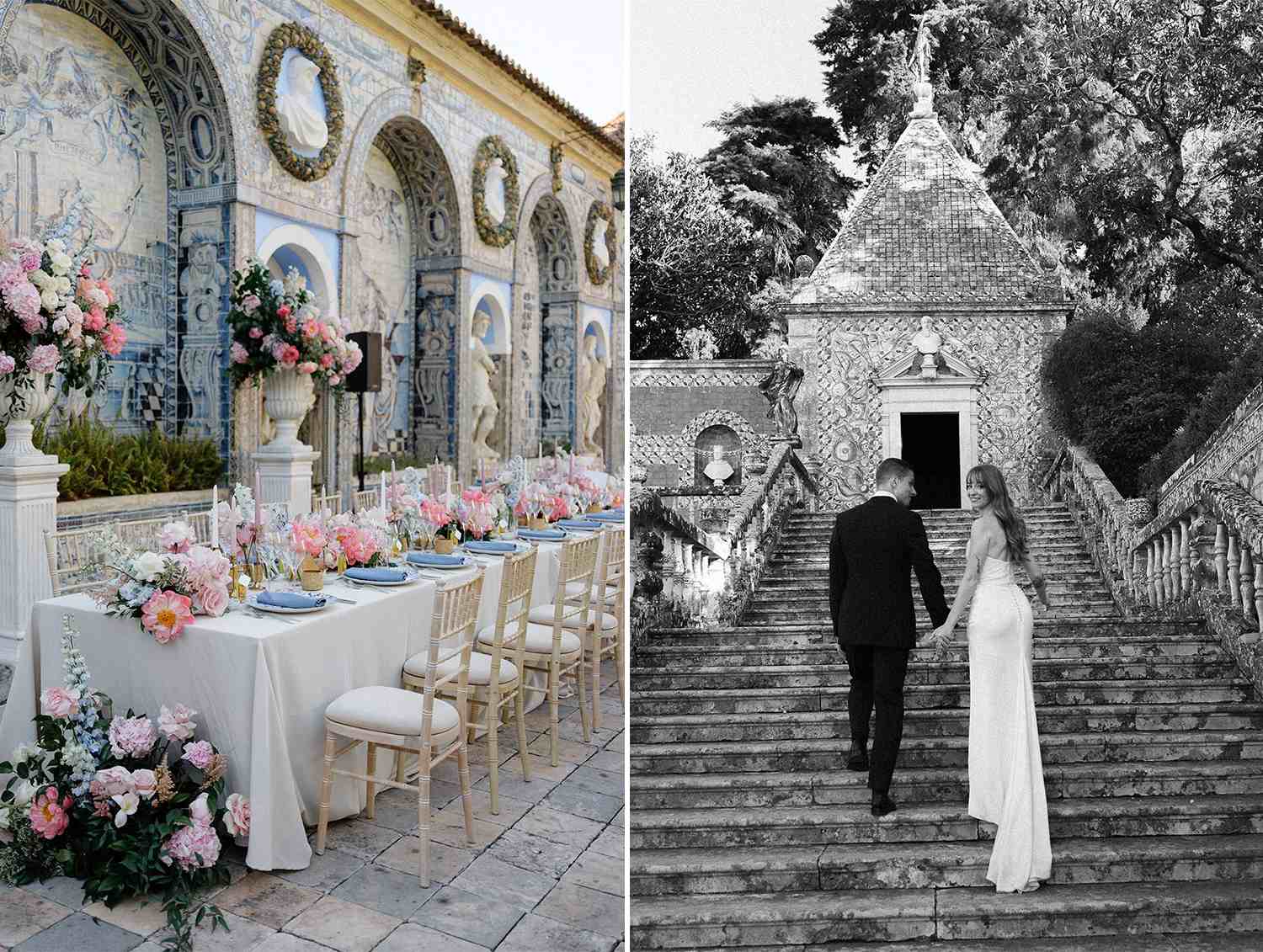 Partnership thrives on trust, starting with understanding the couple's preferences.
Something New Weddings specializes in destination weddings in Portugal, offering customized services that celebrate your individuality with creativity and commitment. Whether an intimate affair or a grand celebration, Something New Weddings provides comprehensive planning and styling, covering all aspects of your wedding and related events. Say goodbye to standard packages – Something New Weddings believes in the freedom to envision your dream day without limitations, guiding you through options to create the perfect wedding. From concept to execution, everything will be handled seamlessly, ensuring a stress-free wedding planning experience and a joyful journey to your big day.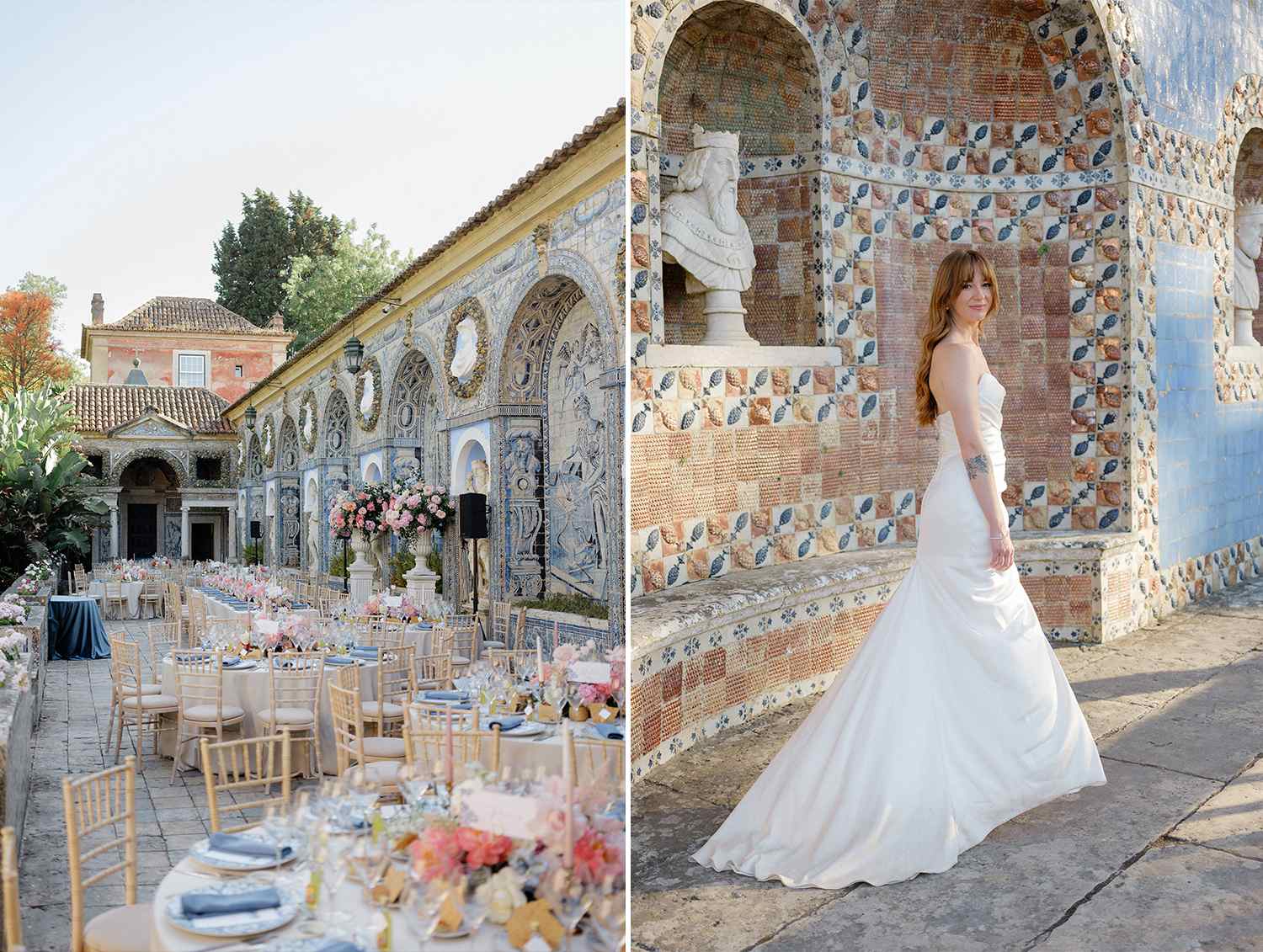 Wedding vendors in Portugal
Portugal offers a diverse array of wedding vendors to meet various preferences. From picturesque venues such as historic castles and scenic vineyards to talented photographers and videographers who capture moments creatively, the industry caters to different tastes. Professional florists craft stunning arrangements while caterers blend local and international flavours for an exquisite dining experience.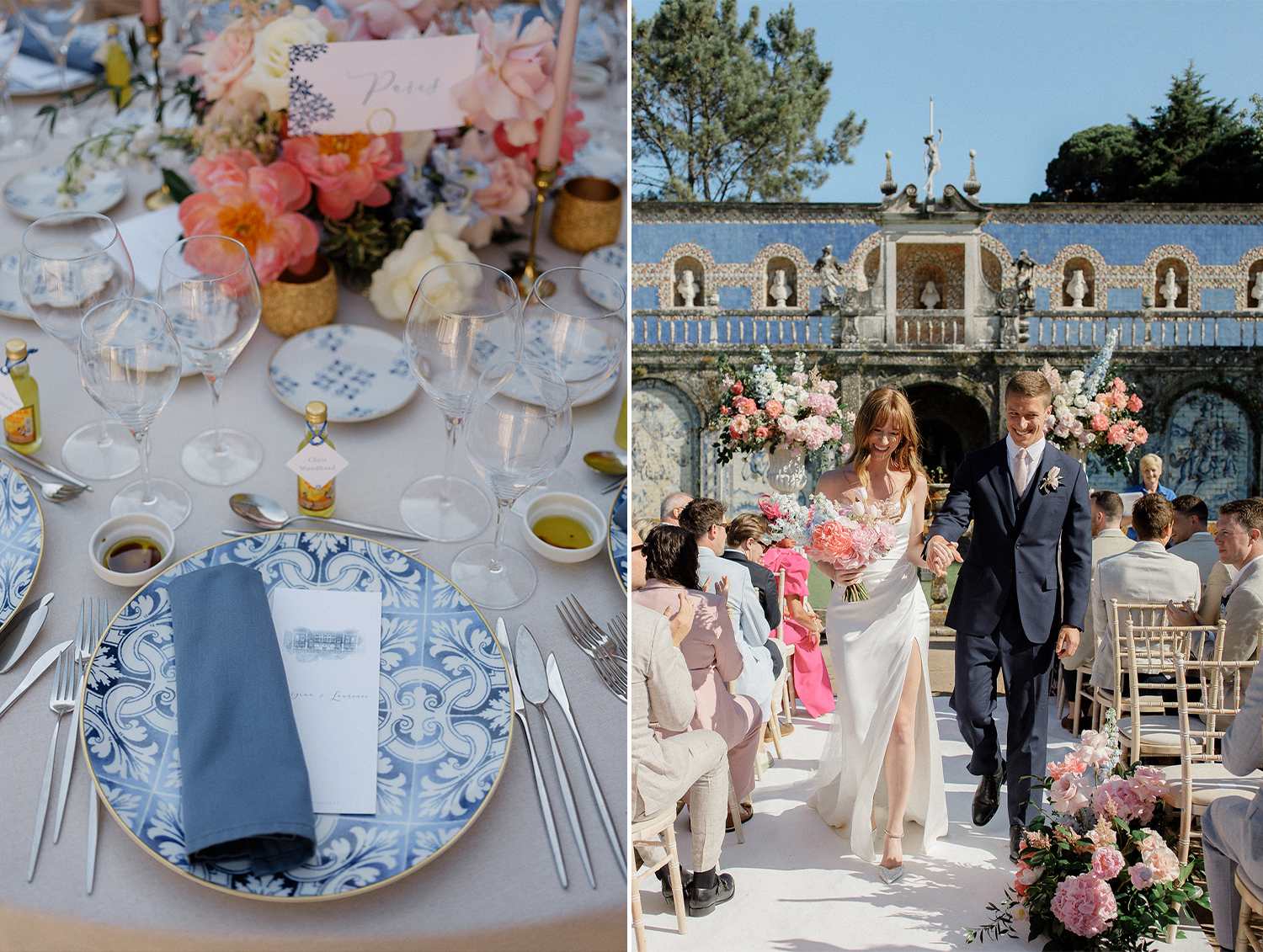 Wedding florists in Portugal / BrancoPrata
BrancoPrata is a versatile studio specializing in floral design, styling, and photography. With a two- decade legacy, they cater to those with an eye for design, offering exquisite service and artistry, resulting in sustainable, distinctive creations. They infuse each celebration with a unique style, ranging from classical to modern, all while prioritizing sustainability.
Wedding photography and wedding floristry are deeply intertwined as a wedding photographer captures the intricate details and emotions of the event, preserving the beauty and essence of the florist's arrangements. While the florist's designs enhance the visual aesthetics of the wedding, providing the photographer with captivating subjects to frame and highlight in their photos. Together, they create a harmonious blend of artistic elements that tell the story of the wedding day in a captivating and memorable way.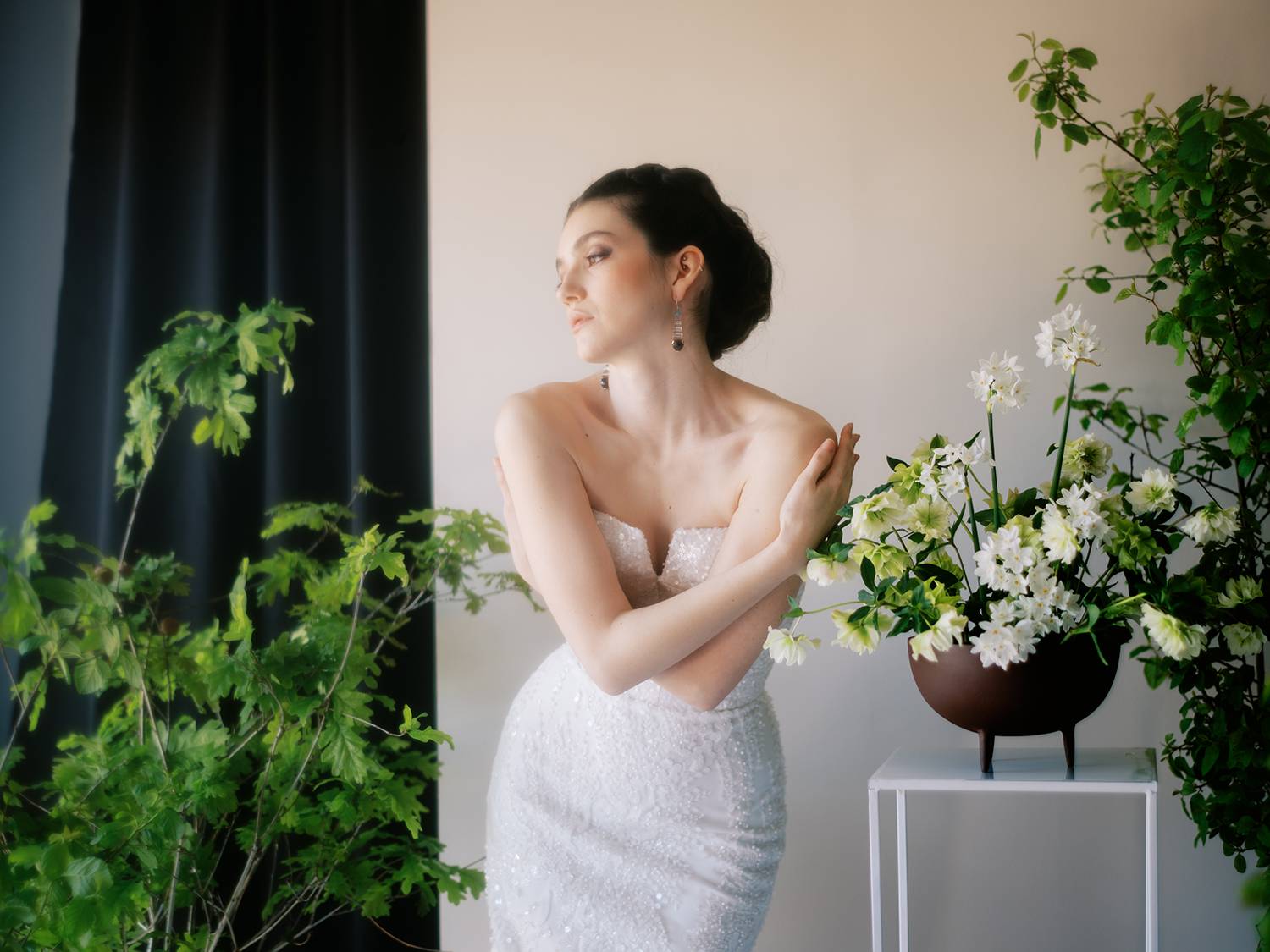 André Teixeira's (photographer at BrancoPrata) photography is a heartfelt expression of genuine moments, capturing emotions and human connections. With 20 years of experience, he brings a joyful personality and a unique perspective to every shot. His versatile style blends seamlessly with the narrative of each event, specializing in weddings, engagements, and fashion photography for creative brands.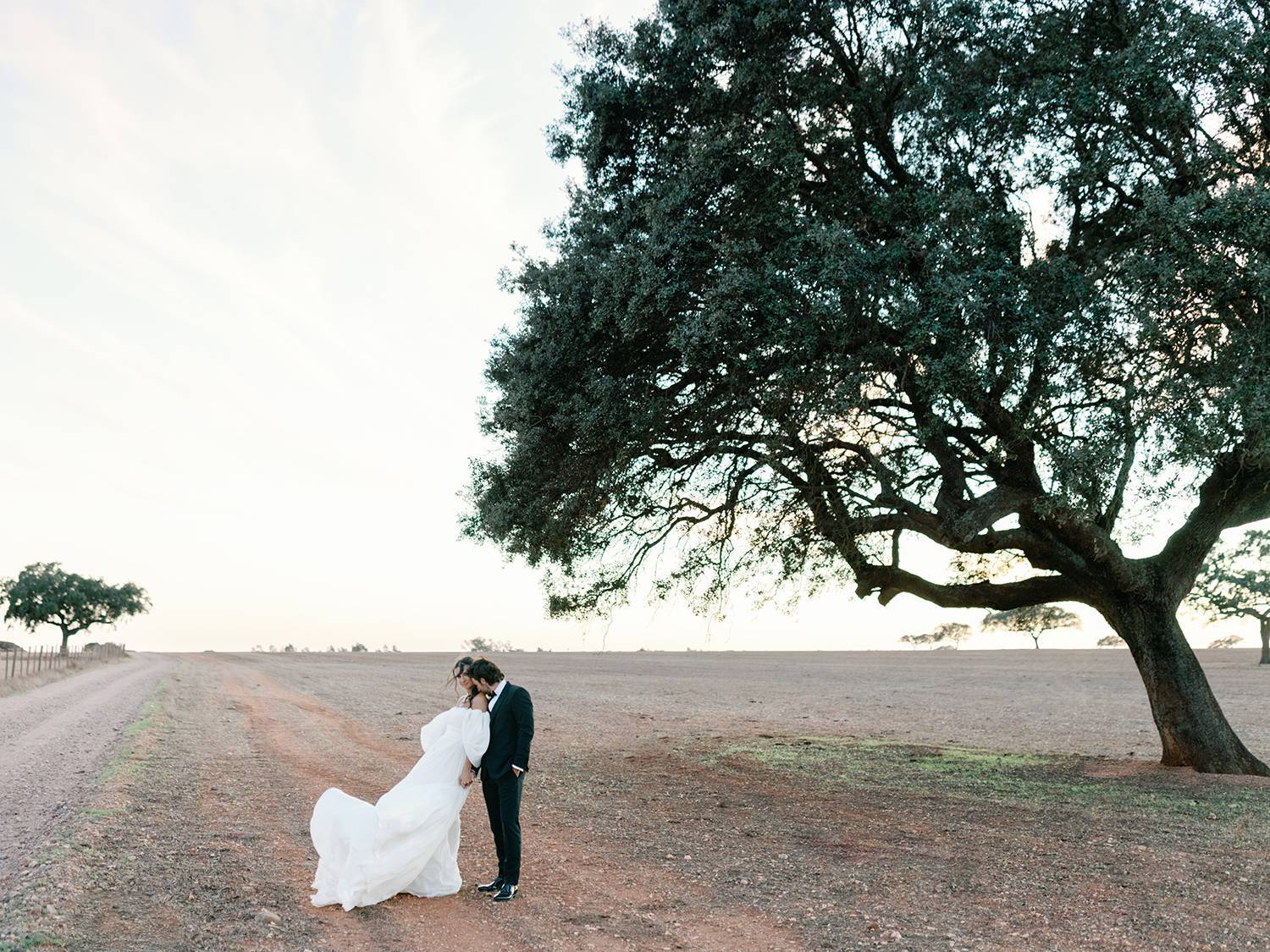 Wedding services in Portugal – wedding photography
Portugal has gained recognition for its flourishing wedding photography industry. The country provides a captivating canvas for photographers. Professionals like BrancoPrata, Side by Side, Louise Golding, Atmosphere and Vanessa & Ivo have made a name for themselves with their distinctive styles and ability to capture genuine emotions. The best wedding photographers in Portugal bring a blend of artistic creativity and storytelling to their work, resulting in a diverse range of wedding photography styles that cater to couples seeking a unique and memorable visual representation of their destination wedding in Portugal.
Editorial style wedding photography in Portugal / Side by Side
Marina and Duarte from Side by Side are passionate about capturing the essence of exquisite and luxurious weddings. Their photography signature revolves around a fusion of documentary and editorial styles, resulting in captivating imagery that combines authenticity and artistic flair. Through imagery, they aim not only to showcase the visual beauty of the day but also to evoke the heartfelt emotions and feelings that are an integral part of the wedding experience. With a focus on destination weddings, their narrative combines editorial and journalistic elements to capture the essence of these special moments.
When asked for tips on planning a destination wedding in Portugal, Side by Side firmly believes that having a wedding planner on board is crucial to ensure a smoother experience for couples. Thus the couples can fully enjoy their special day without unnecessary stress or complications as Portuguese wedding planners' expertise in the field offers invaluable support, from navigating the legal aspects to providing extensive knowledge of the local wedding landscape.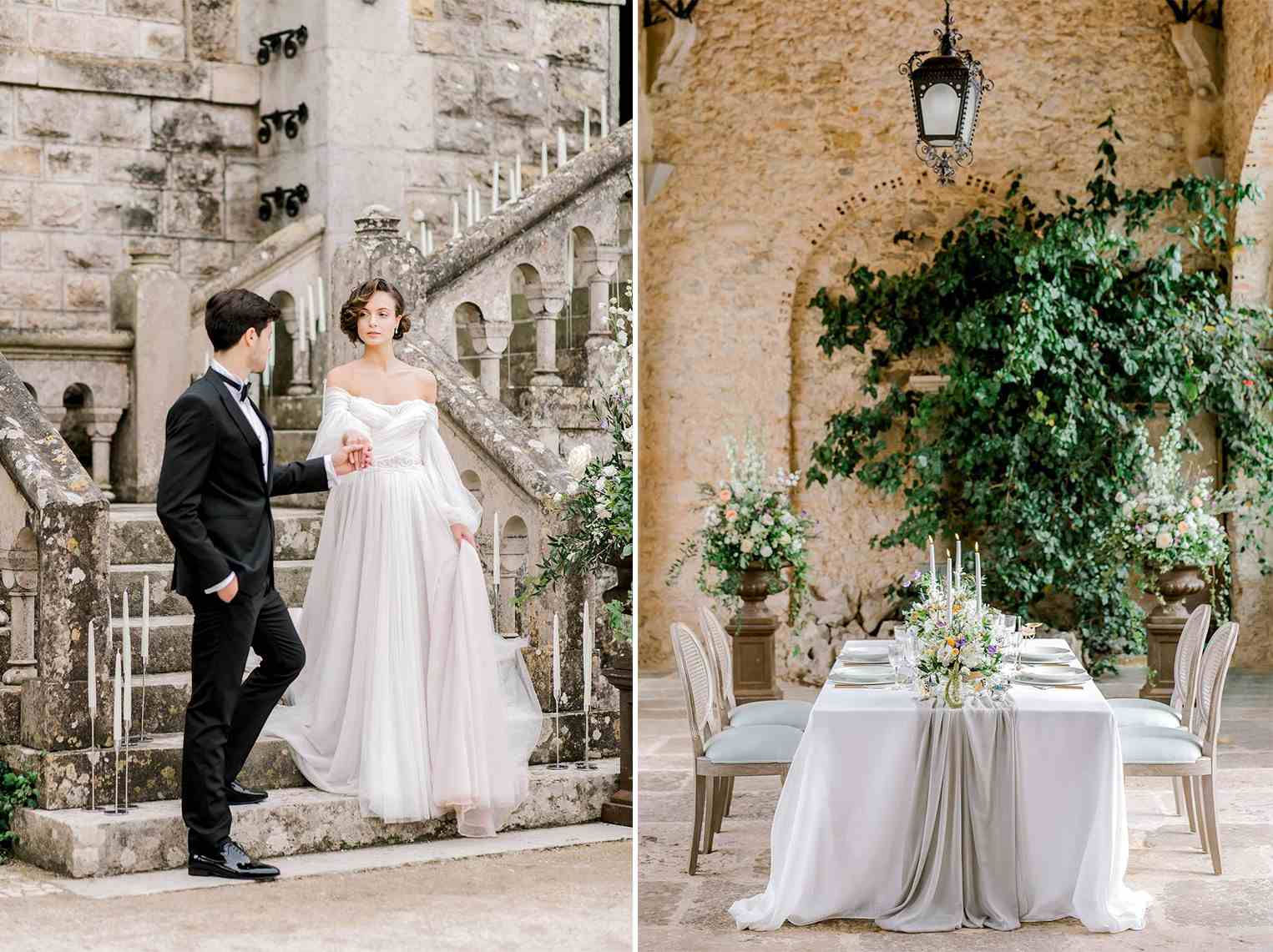 Sophisticated wedding photography in Portugal / Louise Golding
Sophisticated wedding photography embodies an elevated sense of elegance and refinement. It seamlessly captures not only the visual aesthetics of the event but also the emotions and connections that define the day. Louise Golding's meticulous attention to detail, composition, and lighting elevates each shot into a work of art, resulting in a collection of images that exude timeless grace and beauty. Her style of photography celebrates the essence of the occasion with a touch of luxury, creating a lasting portrayal of the wedding day.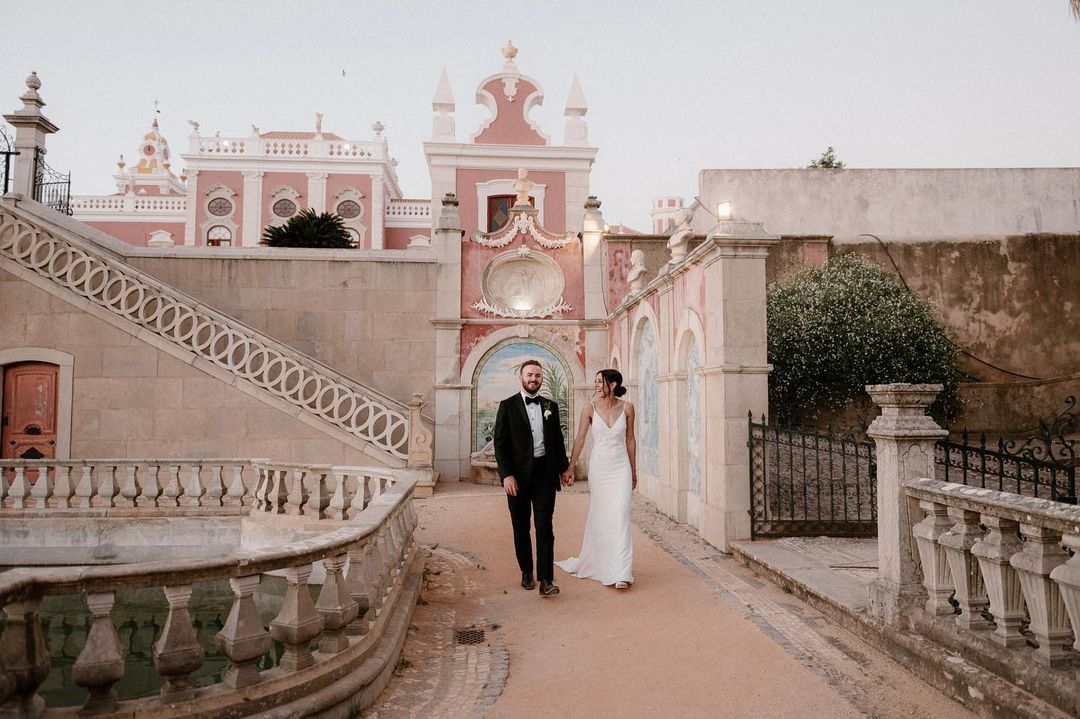 Timeless wedding photography in Portugal / Atmosphere
Sandra and Miguel from Atmosphere are dedicated to crafting timeless legacies of contemporary love. Their diverse backgrounds span Art Studies, Cultural Studies, Cinema, and Literature, forming the foundation of their passion for imagery and storytelling.
Specializing in destination weddings in Portugal, Atmosphere's approach blends documentary and editorial styles, drawing inspiration from cinema and fashion, and using digital and analogue photography. Beyond weddings, they extend their craft to conceptual stories, editorials, and brand campaigns, driven by a genuine passion for the art, further enriched by the fact that they are a real-life couple working together.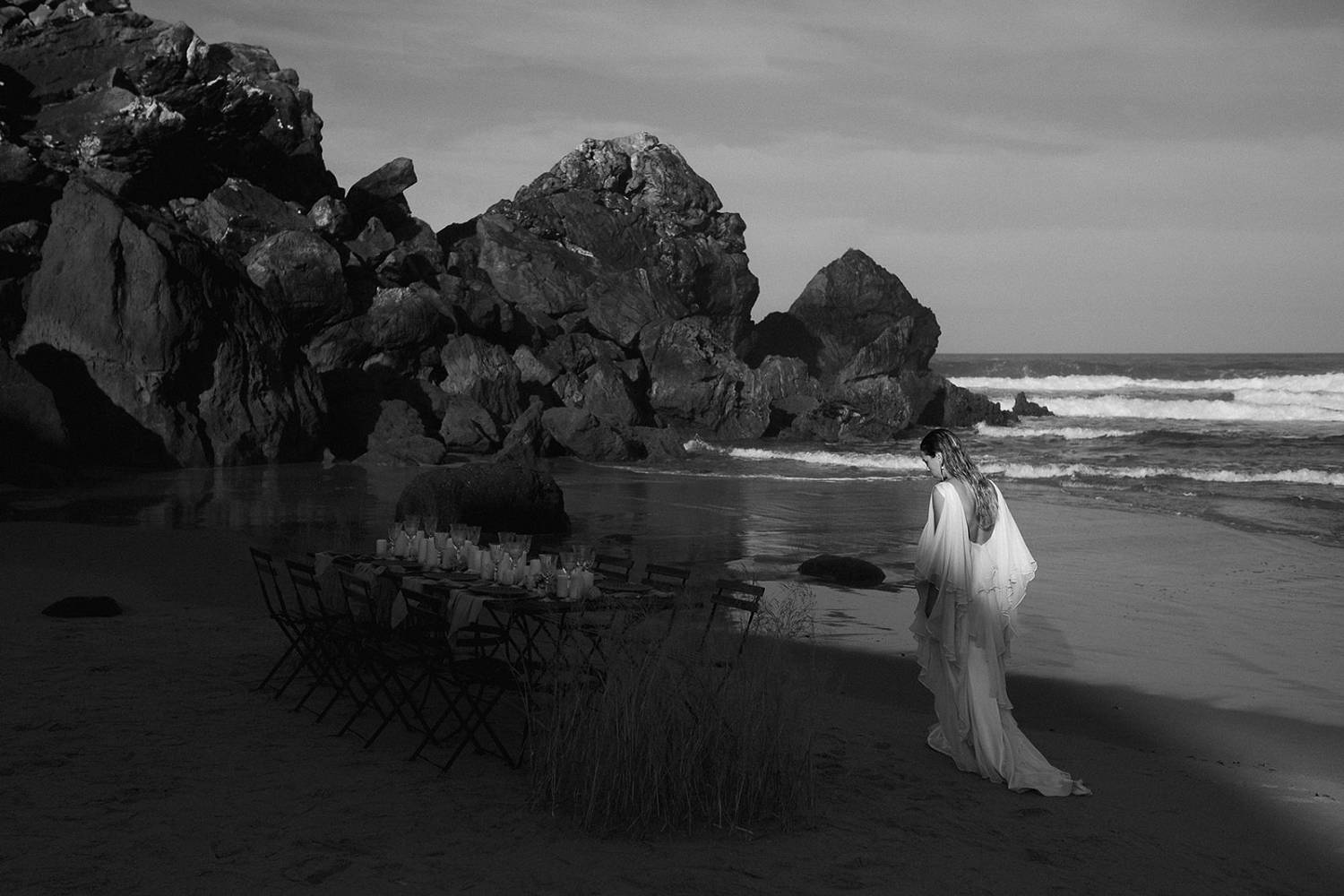 Wedding videography in Portugal
Wedding videography in Portugal is in its bloom, thanks to talented and creative professionals. Videographers showcase Portugal's beauty through cinematic storytelling, capturing the essence of weddings against stunning backdrops. Candid moments and documentary techniques allow for an authentic portrayal of genuine emotions. With an emphasis on artistic innovation, wedding videographers in Portugal often experiment with creative shots, angles, and editing, resulting in visually striking and emotionally resonant wedding films. Portugal's rise as a sought-after wedding destination has attracted international couples, enriching the industry with diverse cultural influences and styles.
Elegant wedding videography in Portugal / Vanessa & Ivo
Vanessa & Ivo is a dynamic duo specializing in wedding photography and videography. Their expertise lies in capturing intimate, elegant, and laid-back moments, focusing on authentically encapsulating every facet of your wedding day, from intricate nuances to unforgettable highlights. With a deep passion for crafting visually stunning and genuine narratives, they are dedicated to authentically portraying your unique story.
Wedding films by Vanessa & Ivo are an exceptional choice for those who appreciate creative and refined videography. With a profound grasp of cinematographic aesthetics and the ability to convey genuine emotions through video, they produce visually captivating and emotionally evocative films. Their style encompasses artistic, intimate, and cinematic imagery, enriched with an editorial touch, ensuring a one-of-a-kind visual experience.
---
---
Captivating wedding videography in Portugal / Sublime Films
The most beautiful memories are the simplest. That's what Sublime Films believe. So, when they film a wedding, they do it discreetly, without posing or big productions. On the wedding day, they avoid interfering. They believe that only then they will be able to capture your essence and that of your family and friends. Sublime Films seek to honestly capture the essential elements to re- experience the most remarkable moments of our lives: movement, imagery, and sound. For all these reasons, they believe that wedding video is essential to keeping memories even more alive.
Unique wedding videography in Portugal / OS Pixel
The ability to transform memories into something tangible always amazed OS Pixel as they focus on making the wedding videos unique, sophisticated, bold and timeless. OS Pixel wants their films to be an exclusive experience with striking visuals. Let's make your destination wedding video a feast for your soul and senses!
Their approach revolves around establishing a relaxed and unobtrusive environment, enabling them to capture genuine moments seamlessly within the natural flow of your celebration. OS Pixel believes that each love story holds its distinct essence, and their goal is to transform your unique narrative into a visually captivating and emotionally resonant wedding film.
From the grandeur of the ceremony to the festive energy of the reception, OS Pixel meticulously documents every facet of your wedding, ensuring no precious memory escapes the lens. Armed with cutting-edge equipment and a creative perspective, they transcend mere event recording, orchestrating a visual masterpiece that mirrors the connection between the newlyweds and the ties binding the guests.
---
---
Wedding venues in Portugal
The country's geography varies widely, encompassing coastal plains as it shares its western and southern borders with the Atlantic Ocean, rolling hills, mountain ranges, and river valleys, thus providing a variety of wedding venues. Notable geographic features include the Tagus River, perfect for a riverside wedding, the Serra da Estrela mountain range, providing a picturesque backdrop for your wedding, and the Douro Valley, known for its terraced vineyards and vineyard wedding venues. Exceptional wedding venues in Portugal contribute to its reputation as a sought- after destination for destination weddings, catering to couples seeking everything from historic grandeur to scenic natural beauty.
Author: Renāte Berga
Wedding vendors in Portugal: Something New Wedding Planners, BrancoPrata, Side by Side, Louise Golding, Atmosphere, Vanessa & Ivo, Sublime Films, OS Pixel
See more destinations: DIRECTORY