Every event, not just a wedding, is resource consuming, but with extra creativity and effort, we can certainly reduce the harmful effects of our activities. There are several important factors to consider when it comes to sustainability. The three most important - reuse, reduce and recycle - it can serve as a mantra when planning any wedding. Look for tips, and you can realize these principles and organize a sustainable wedding.
Reuse
A wedding dress or any other wedding gown is an important part of a special day. It will be more environmentally friendly to use an existing dress, such as customize a mother's wedding dress. But this is not the only option. Look for brands that use recycled materials, buy a used dress or rent it. In this way, the costume, which usually is worn only once will be reused. However, if you choose to buy or sew a new outfit, consider how you can modify it to put it on again. If you choose a two-piece suit or costume, you will find a use for it in other life situations as well.
When it comes to wedding rings, it is important to make sure that the metals and gems they use are obtained ethically and not, for example, through the use of child labor. You can use ancestral gold and jewelry just as well to make rings.
Instead of fresh flowers, choose dry flower bouquets that you can reuse.
Buy used decorations or rent them.
Use recycled paper for invitations.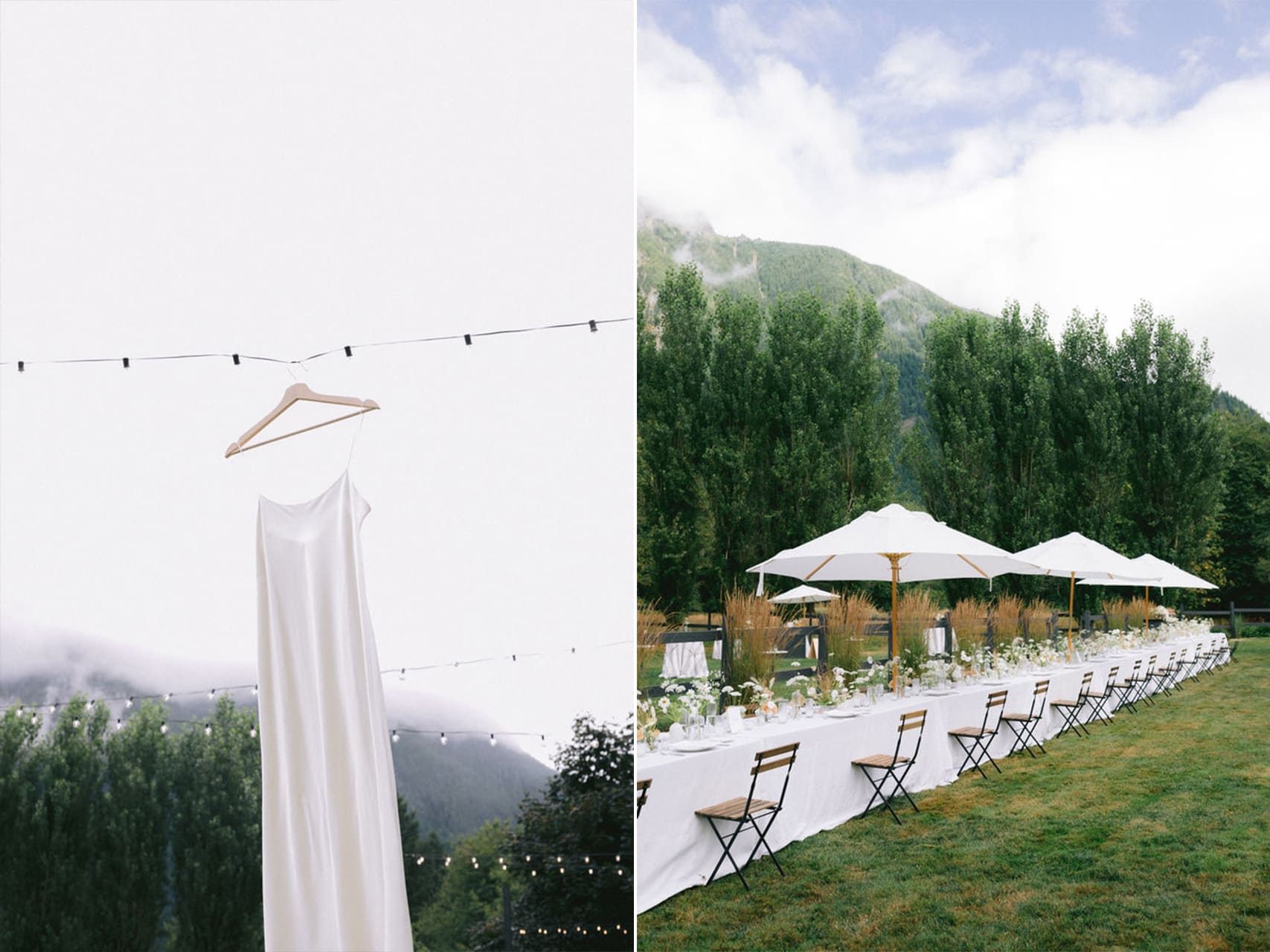 Reduce
Car exhaust gas is a significant factor in the environment. To reduce this factor, choose to organize a wedding closer to your guests or rent a transport that will take everyone to the wedding place. Maybe it's better to rent a carriage instead of a wedding car?
Prefer digital invitations. This will reduce the waste generated during the manufacturing process and make it harder for guests to lose.
Avoid disposable tableware, straws, paper napkins. It is best to use reusable cutlery, cloth napkins, and metal straws. However, if you need to use disposable containers, choose ones that can be recycled.
Use cut flowers only in the bridal bouquet. Instead of other floral decorations, it is best to use plants in flower pots.
Ingredients for seasonal and local dishes will be a more environmentally-friendly choice. If you choose exotic and non-seasonal products, remember that to get it to your plate, transport is used for delivery and chemical products for long-term storage.
Consider a vegetarian menu or choose local produce from animal welfare-friendly traders.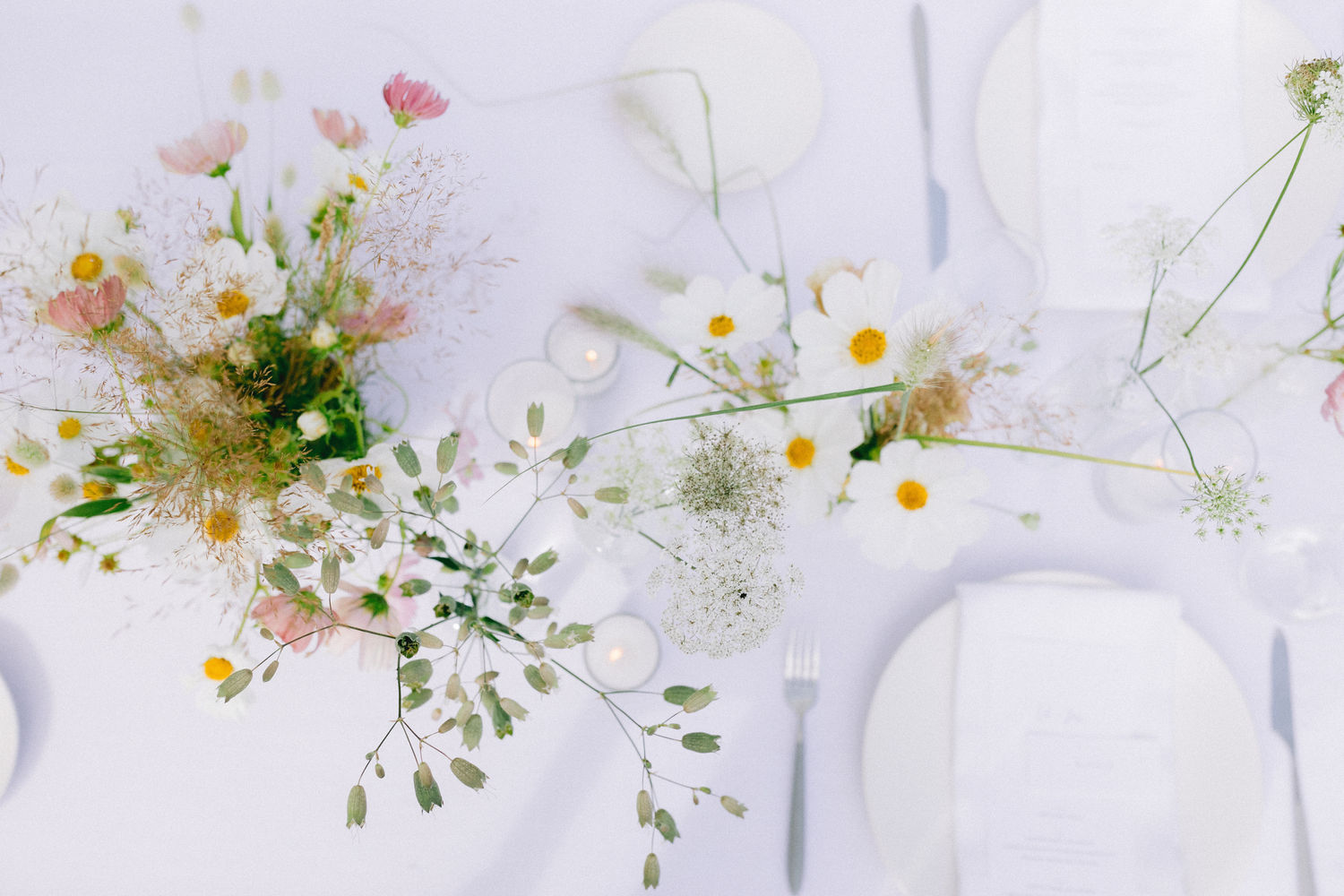 Buy zero waste products or package-free products. Many manufacturers offer to buy products in environmentally friendly packaging or not at all, or offer to return packaging, such as glass jars, for reuse. Drinks are also available in large packages or barrels, which can be returned to the retailer.
Fewer guests mean less waste, so if you decide to have a small wedding, you are one step closer to sustainability.
Organize photo shoots in nature instead of a photo corner to use fewer decorations that become waste after the wedding. It is advisable to explore in advance the most beautiful gardens, city streets, or coastline, which will serve as a great background for beautiful photos.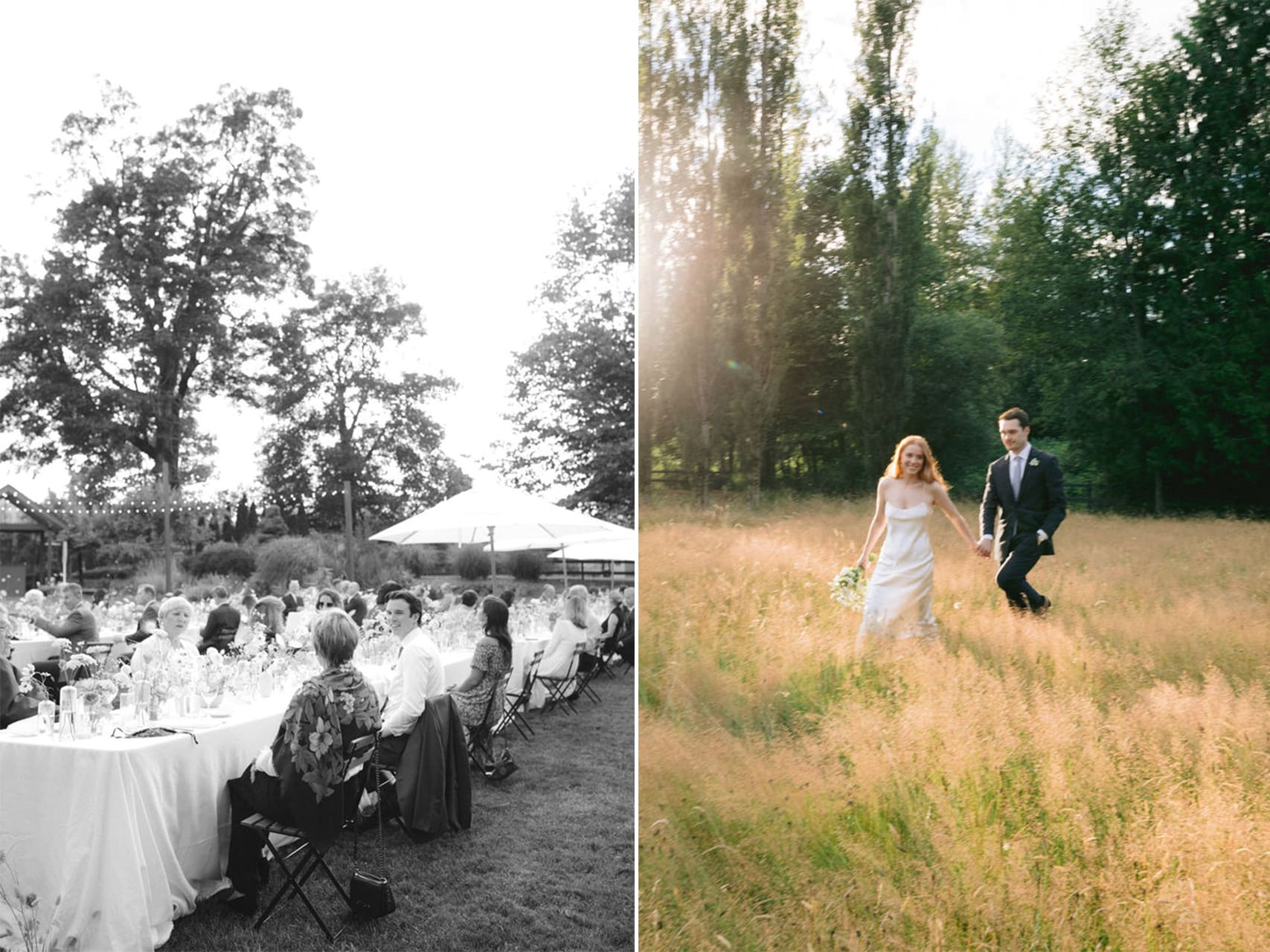 Avoid gift wrapping by asking guests for electronic gift cards instead. Those who are actively involved in charitable projects can ask for donations to a specific organization instead of a gift.
Choose organic make-up that has not been tested on animals. The easiest way to find out the naturalness of a product is to look at the packaging. Certificates are listed for natural products, such as Ecocert, Natrue, and others.
Recycle
When choosing a venue, find out how environmentally friendly their services are. Make sure waste and packaging are sorted.
You can donate leftover food to animals.
All non-reusable decorations should also be discarded in place meant for that.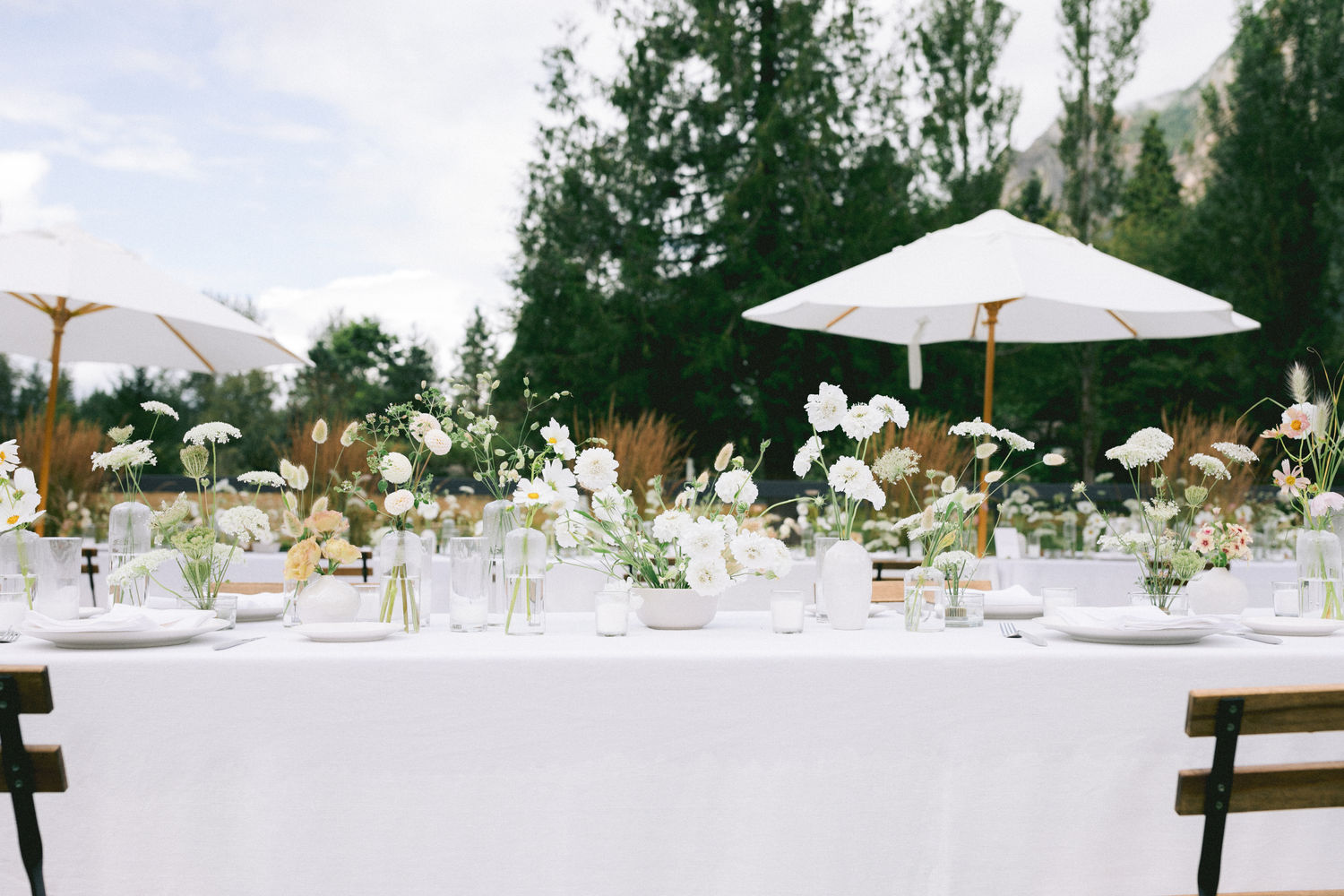 Author: ELISA RUDZITE
Photo: MALORIE KEROUAC / Planning: ALYSSA ESTRADA / Flora: GATHER DESIGN CO / Stationery: PAPER PAPER CO / Ceremony dress: SARAH SEVEN / Recepcion dress: REFINE